A Seamless Holiday Dinner
Categories: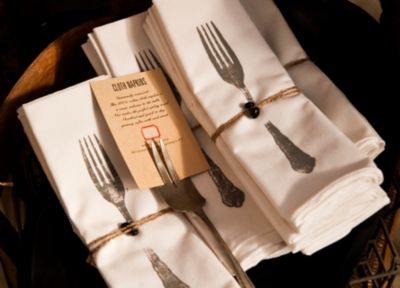 With all the gifts wrapped neatly beneath the tree, our minds are drifting to the kitchen... Hosting Christmas dinner can be as easy and enjoyable as you want it to be. Whether you're hosting a party of four or fourteen, our kitchen specialist Susan Schu has a few tips to make it both memorable and stress-free!
• Plan your menu and make as much food ahead of time as possible. Keep in mind any special dietary needs and don't forget about the kids. Soup is always a great option to have warming on the stove, and "table ready" appetizers such as dips or finger foods are always appreciated by arriving guests.
• Create a mix of new and traditional for your menu. One simple idea: combine the Blaak Onion Jam with a plated cheeseboard for an unexpected twist.
• Be Merry. Pick out your favorite holiday album to play in the background, be flexible, and have fun!
If you're looking to spruce up this year's menu without adding too much to your plate, we love this recipe for Cauliflower in Bread Crumbs from Vegetables from an Italian Garden as an appetizer or a side.
Cauliflower in Bread Crumbs (Cavolfiore al Pangrattato)
Preparation time: 30 min
Cooking time: 10 min
serves 4
1 cauliflower, divided into florets
2 eggs
1-3/4 cups fresh bread crumbs
2 tablespoons butter
4 tablespoons olive oil
Salt
Cook the cauliflower in a large pan of salted, boiling water for 10 minutes or until tender. Beat the eggs with a pinch of salt in a shallow dish. Spread out the bread crumbs in another shallow dish. Melt the butter with the oil in a large skillet. Dip the cauliflower florets first in the beaten egg and then in the bread crumbs. Add them to the skillet, in batches if necessary, and cook for a few minutes, turning once or twice, until golden brown. Remove with a slotted spoon and drain on paper towels. Serve immediately.
Vegetables from an Italian Garden. Photography by Steven Joyce. Phaidon, $39.95.
You May Also Like: