When

Saturday, Aug 23 | 100-600P
Where

Glen Mills, PA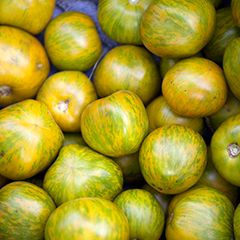 Join us for a party in the garden as we celebrate one of summer's favorite crops—the heirloom tomato—with a day of festivities. Sample entries from the staff salsa competition, browse a market of local vendors, enjoy savory treats, shop custom plantings from Design by Terrain, and bring the little ones for summertime crafts and face painting. Special guests Brent Ridge and Josh Kilmer-Purcell of the Beekman Boys will be on hand for a book signing and dinner to close out the day.
Vegetable Gardening with Tyler Arboretum, 1-6P
Farmers & Makers Marketplace, 1-6P
Bloody Mary Bar, 1-6P
Landscape Consultations, 1-6P
Vegetable Stamped Tea Towels, 1-2P
Summer Garden Party Tablescapes, 1-4P
Bridal Open House, 1-4P
Heirloom Tomato History, 2-3P
Typographic Sun Printing with Dana Tanamachi-Williams, 2-3:30P
Beekman Boys Book Signing, 3-5P

Then, join us for a garden party at the cafe for
Cocktails & Dinner with The Beekman Boys, 6P
This ongoing event is free and open to the public. Additional costs may apply for individual workshops and activities.
Top of Page