Our Zinc House Centerpiece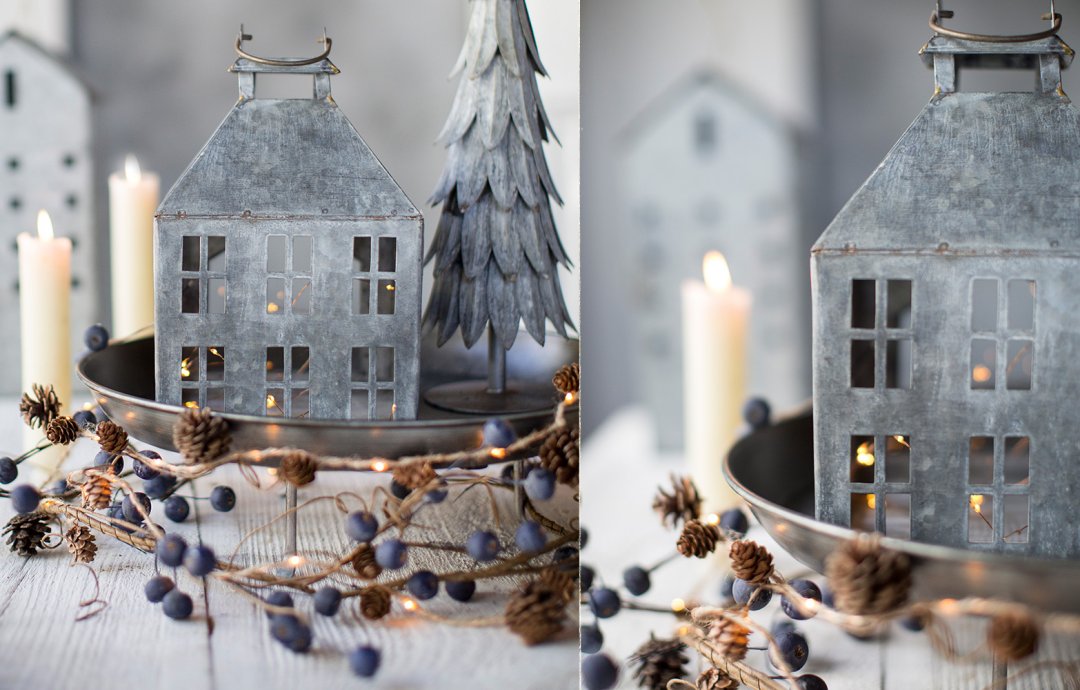 Just in time for a season of celebrations, our Concordville collection of zinc houses is back -- and expanded with new structures to create landscapes in miniature. Zinc villages and farmsteads have been a mainstay on our mantel for years, but this year we're taking them to the tabletop. Nestled inside a circular tray, the charming centerpiece above will brighten our harvest and holiday gatherings in the months to come.
Starting with a Habit + Form tray from the potting shed, our designers chose a zinc manor house and matching pine tree to tuck inside. Next, they filled the house with battery-powered Stargazer lights for subtle sparkle. Outisde the tray, the centerpiece extends across the table with a second zinc structure, a pair of flame effect candles (no wax drips!), and a strand of pinecone-studded lights mingled with faux juniper berries. This centerpiece will carry us through Thanksgiving dinner; afterward, we'll add evergreen boughs, winterberry sprigs, and a dusting of faux snow for good cheer.