Harvest + Holiday Wreath Accents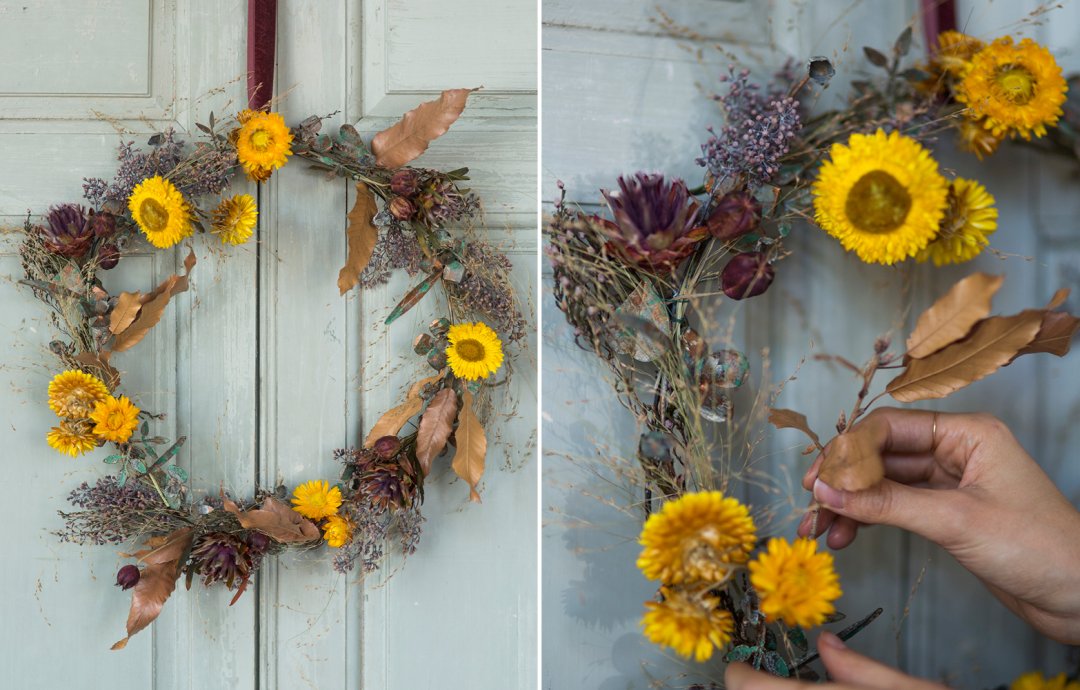 As we prepare our homes for the season's guests and gatherings, we're decorating with simple, botanical wreaths in a variety of metallic finishes. These understated accents are beautiful enough to stand alone, but they also welcome the addition of colorful finds and fresh greens from our flower market. Our stylists recently treated some wreaths and ornaments to makeovers for harvest and holiday. Read on to learn how you can get these long-lasting looks.
Above, our Verdigris Garden Wreath is dressed for autumn with dried and foraged stems. Clusters of vivid, yellow strawflowers anchor the design, mingled with deep red plumosum and nigella blooms. Foraged fall leaves in shades of golden brown, seeded burgundy eucalyptus for texture, and a wine-colored hanging ribbon complete the wreath.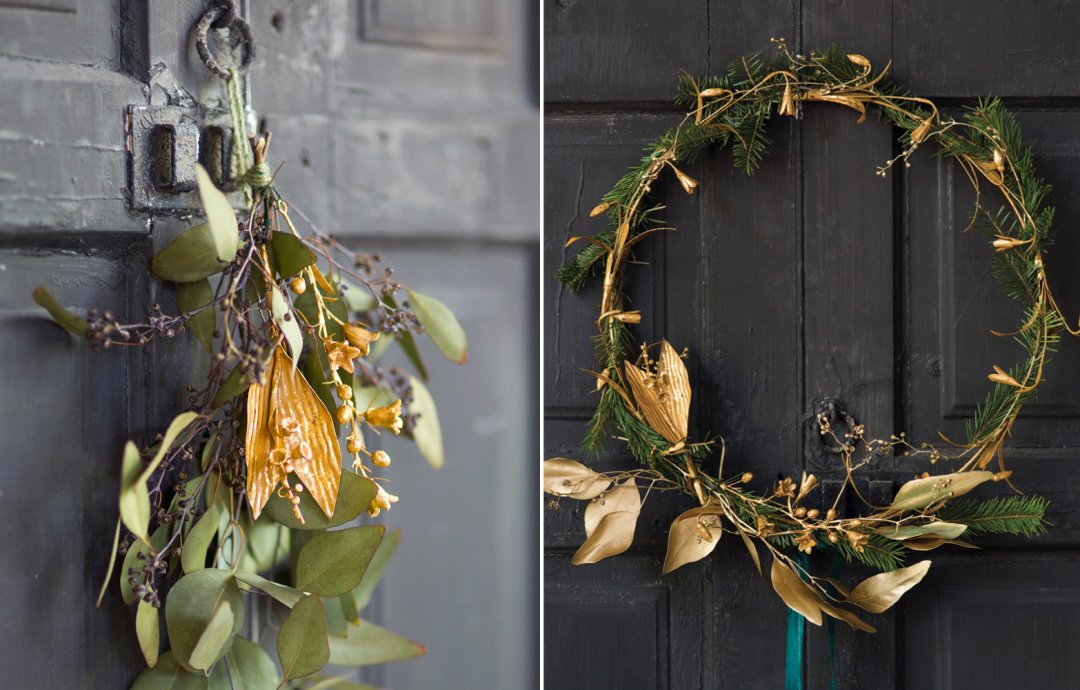 As harvest season transitions to holiday, we'll swap our weathered metals for brightly polished blooms. At left, the Golden Lily Ornament becomes a simple swag for the entryway when paired with a bundle of seeded eucalyptus. Our Golden Snowdrops Wreath also gets a seasonal makeover, wrapped in fresh and fragrant evergreen cuttings. Our stylists coated a few sprigs of eucalyptus leaves with metallic paint, then finished the wreath with another golden lily and a trailing, emerald ribbon.