What's in Bloom: Hellebore
Often the first faces in our garden, hellebores serve as a welcoming committee for rising temperatures and longer days. These harbingers of spring begin to emerge as winter winds down, blooming from the cold days of early March all the way through May. Though commonly known as "Lenten rose" or "winter rose" thanks to their early bloom time, hellebores are actually part of the same plant family as Ranunculus. Most hellebores are native to the Balkan mountain range in southeastern Europe, though certain varieties can be found in western China, Turkey, and Syria. Around 20 species exist, but all share a distinctive appearance: clusters of bell-shaped, downward-facing blooms and leathery foliage. The flowers are formed by petal-like sepals that can remain on the plant for several months, making hellebores an exceptionally long-lasting addition to the landscape.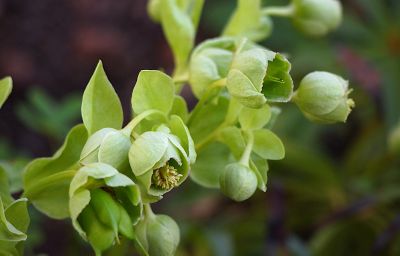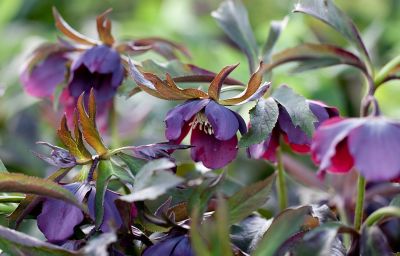 Hardy and low-maintenance, hellebores are ideal to plant in challenging garden spaces, such as dry and shady areas, herbaceous borders, between deciduous shrubs, and under trees. Kerry Ann M. from our Greengoods team says, "Hellebores are a garden breeder's darling right now. Everyone is coming out with new cultivars!" Hellebore blooms range widely in color, from the pale greens and whites of traditional cultivars to more recently-developed species tinted with red and maroon. Our Creative Director, Greg L., planted a patch of hellebores to serve as groundcover in a shady portion of his garden, seen in the top photo above. He told us that the plants shown are all Hellebore orientialis, and describes them as "kind of a mutt mix." With so many varieties to choose from, it's hard to play favorites with hellebores, but we've gathered a few outstanding examples here.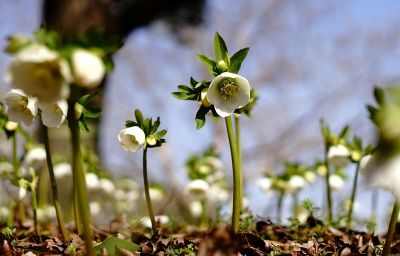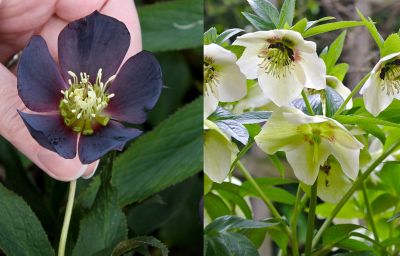 Photo credits: 1. Terrain; 2. Sarah Sammis; 3. Yoko Nekonomania; 4. Takashi M; 5l. Paul Albertella; 5r. Jaisril
Hellebores are my obsession, my deep passion.