Barbecue Beer Pairings for Memorial Day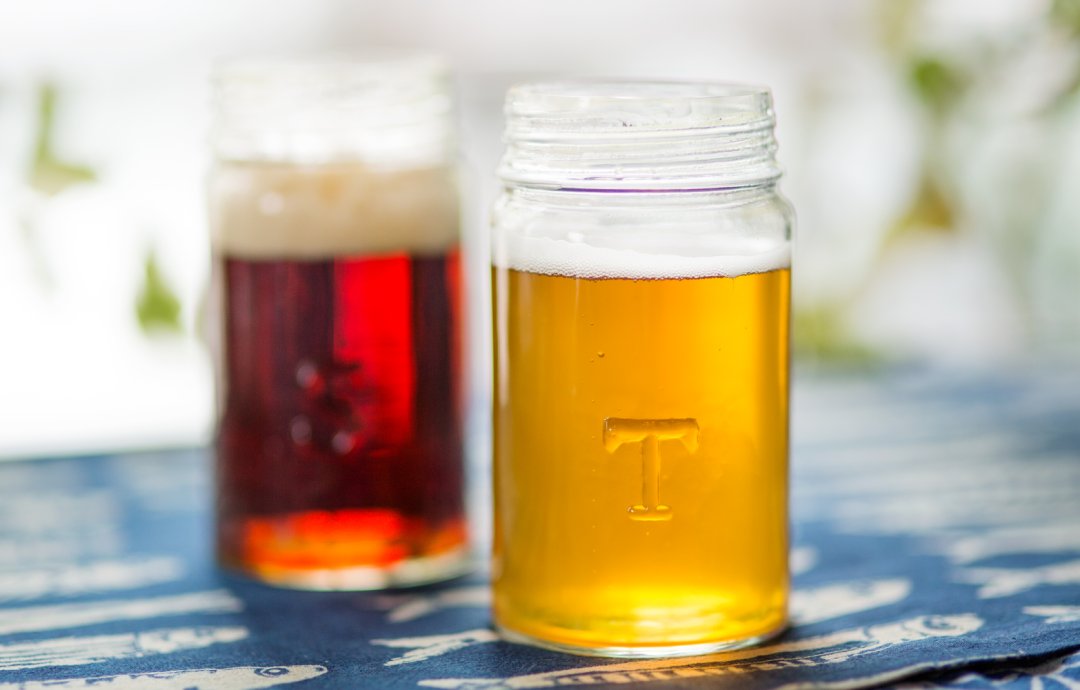 With Memorial Day Weekend on the horizon, we can't wait to fire up the grill and enjoy a traditional backyard barbecue. Nothing accents a freshly-grilled burger or steak quite like a cold brew, so we caught up with our own beer expert-- Steve Wildy, Beverage Director for the Vetri Family of restaurants. Steve shared a few of his favorite summer beers from Victory Brewing Company, a longtime Vetri partner and our Philadelphia neighbor.
terrain: How did the partnership between Vetri and Victory take shape?

Steve: At Vetri, we're deeply loyal to Pennsylvania's unparalleled brewing community, and the Victory team has always been a huge supporter of our restaurants. Founders and brewmasters Bill Covaleski and Ron Barchet came to us before opening [Philadelphia restaurant] Alla Spina and proposed a collaborative project to coincide with the opening. We tasted a ton of beers with our food, took cues from [CEO and chef] Marc Vetri's beer preferences, and came up with an incredibly delicious blonde ale that we named "Novello," which refers to the very first press of olive oil. Since then, the Victory crew has been gracious enough to create two or three unique collaborations each year. We're currently pouring "Verde," a tart, thirst-quenching saison. Collaboration is at the heart of what we do as members of the restaurant community, and getting to work with Victory has been a dream. It helps that they are, without exaggeration, one of the greatest breweries in the world.
terrain: What are some of your favorite summer brews?

Steve: I like to drink really good, clean, brisk lagers year-round, but I especially hit them hard when the temperature rises above 85 degrees. Victory's Prima Pils is a fridge staple and a great pick-me-up at the end of a long day. When I want to feel like a total dad and hit the lawnmower for a bit, there's no better pairing than a can of Victory Helles. It's a perfectly cold, smooth, thirst-quenching lager, with less bite than Prima and more of that old-school, "dad beer" feel. For a backyard party, there are few better conversation starters than Kirsch Gose: it's festive pink in color, sour, salty, bursting with tart cherry flavor, and low in alcohol.
terrain: With Memorial Day and Father's Day around the corner, what are some of your go-to beer pairings for grilled favorites?

Steve: Saisons are my all-time favorite beers to pair with grilled summer vegetables and fish; Victory's Helios is killer with anything from the garden. For burgers, steaks and hot dogs, I like something that pulls more smoke flavor from the grill marks, but still quenches your thirst. The caramelized quality of darker malts resonates with char perfectly, but a rich imperial stout isn't necessarily the best call for hot days. If you can find a bottle, Moonglow Weizenbock is a wheat beer made with dark malt. It has the thirst quenching, fruity-spicy quality of a Hefeweizen with a deeper note that complements grilled meats. Be careful though, at 8.7% abv it sneaks up on you quickly!
Stay tuned for more with Steve in early June, when he'll be sharing his favorite rosés for summer sipping.