3 Underplanting Ideas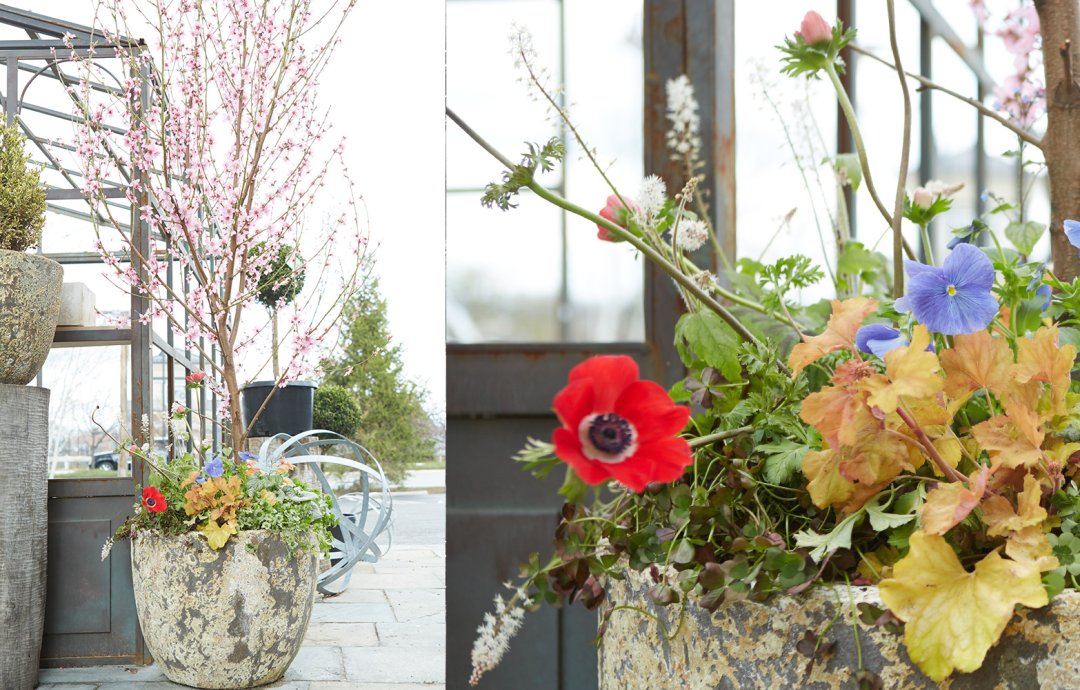 A favorite technique for filling in the landscape under large trees, underplanting can also be used on a smaller scale to create beautiful container gardens. Underplantings pair a single, vertical specimen with one or more low-growing plants that fill out the container and help to spotlight the tallest plant. Our stylists recently created three underplanted containers for the high spring patio -- read on to learn more about each one.
Our first container garden, above, showcases spring at its best with a blossoming cherry tree as the centerpiece of a weathered pot. We filled the rest of the container with a lush planting of bright flowers and foliage. Golden-hued Heuchera 'Champagne' brings vibrant color alongside crimson anemones, cheerful pansies, and delicate foam flower. For foliage, a mixture of sedge, Brunnera macrophylla 'Jack Frost,' and crimson-tinted clover fills out the planting.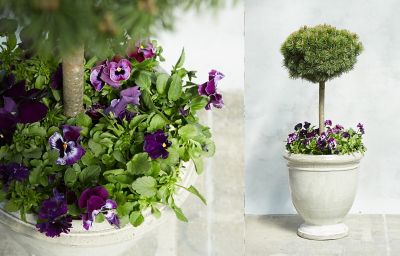 A classic urn serves as the base for our second planting, which spotlights a petite pine -- Pinus mugo 'Mops.' Commonly known as Swiss mountain pine, this dwarf variety is a popular ornamental thanks to its rounded, shrub-like habit. Below the tree, a mixed planting of purple pansies, Alyssum 'Clear Crystal Mix,' and angel vine fills the container in shades of violet, plum, and spring green.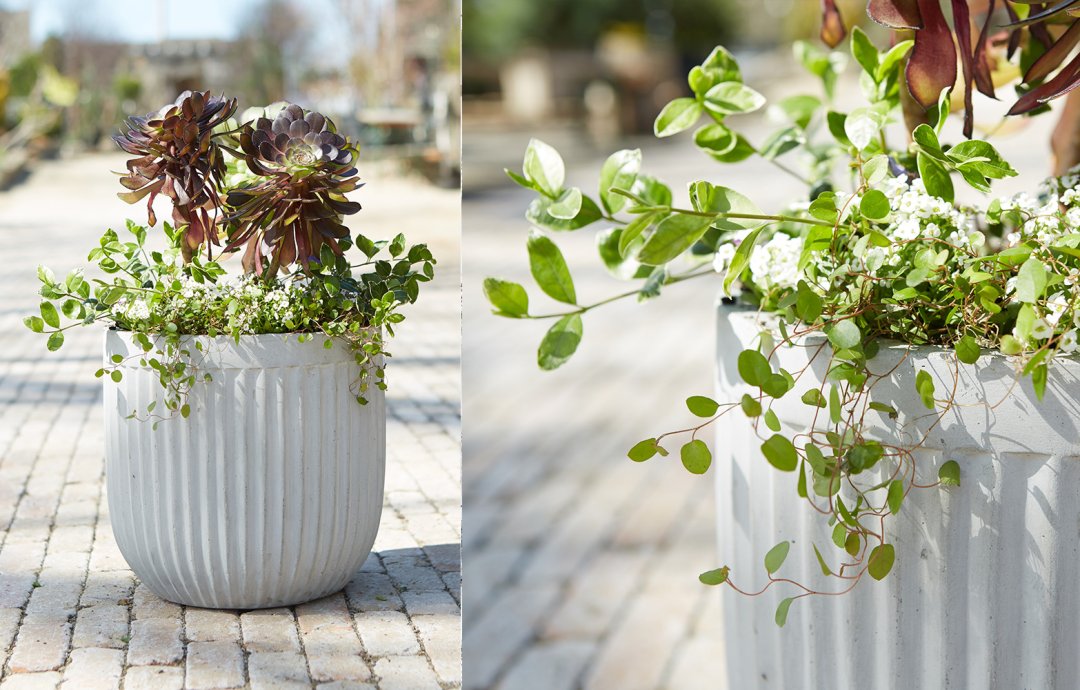 Our final planting takes a simple approach, starting with a deep burgundy specimen of Aeonium 'Black Rose' in a ridged barrel pot. At the base of the towering succulent, trailing myrtle vines with tiny, white blooms spill over the edge of the planter with vivid green tendrils.
You May Also Like: