Five Light Looks for the Tree & Beyond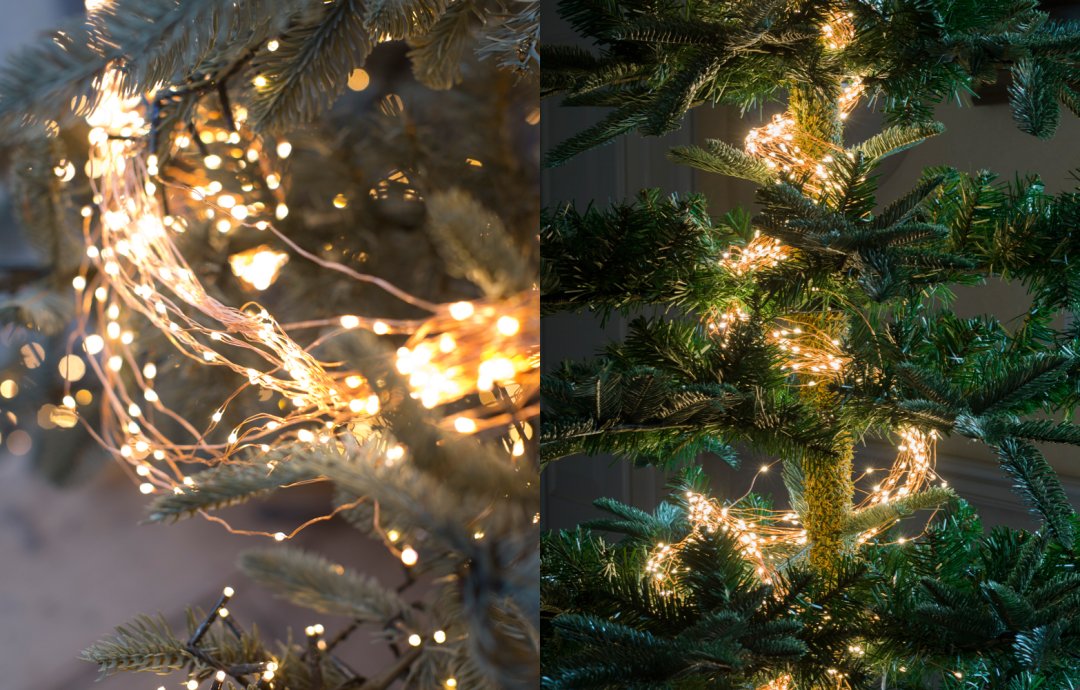 As we prepare to deck the halls this Christmas, we've gathered five fresh looks for our favorite holiday lights. From glowing globes to candy-striped strands, these festive displays are sure to make the season brighter. Read on to learn how we got the looks.
A Cascading Coil: Above, our Stargazer Cascade Falls illuminate the tree in a dense spiral that hugs the trunk. Try layering this look with a strand of traditional twinkle lights (as shown at left) for a tree that will sparkle all season long.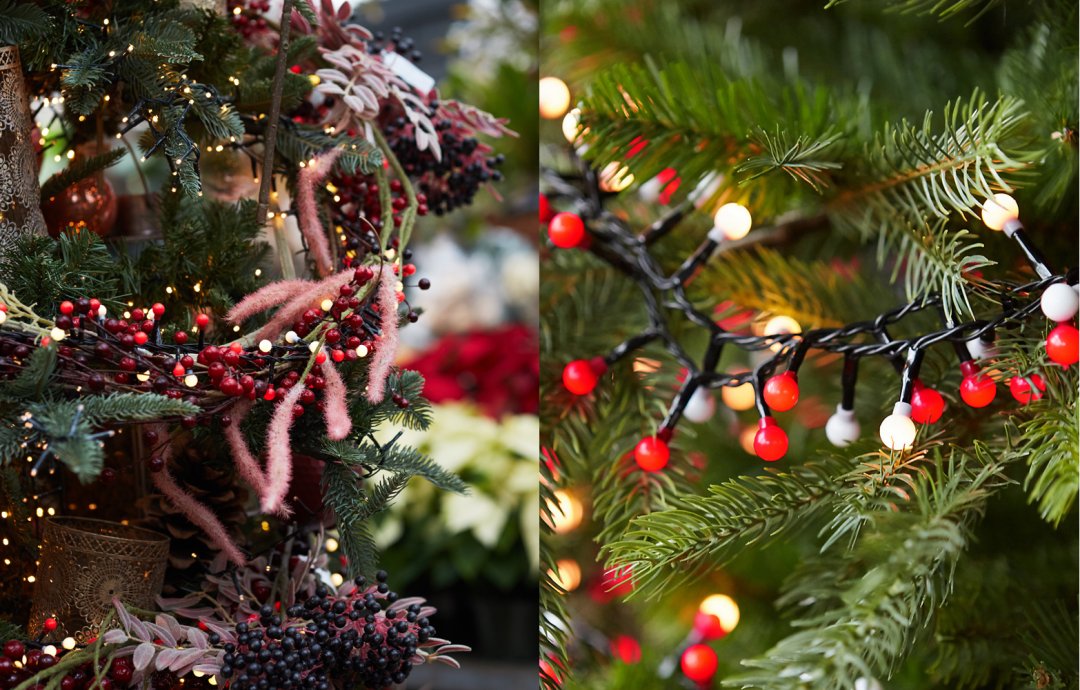 Candy Stripes & Berry Brights: Two strands of our cheerful Winterberry Lights -- one red and one white -- are twined together in a candy cane-inspired combination. This colorful pairing anchors a tree that's richly dressed in stems of faux foliage, grasses, and berries for a natural Christmas. Among the boughs, lacy votives are tucked near the trunk of the tree to add a soft glow.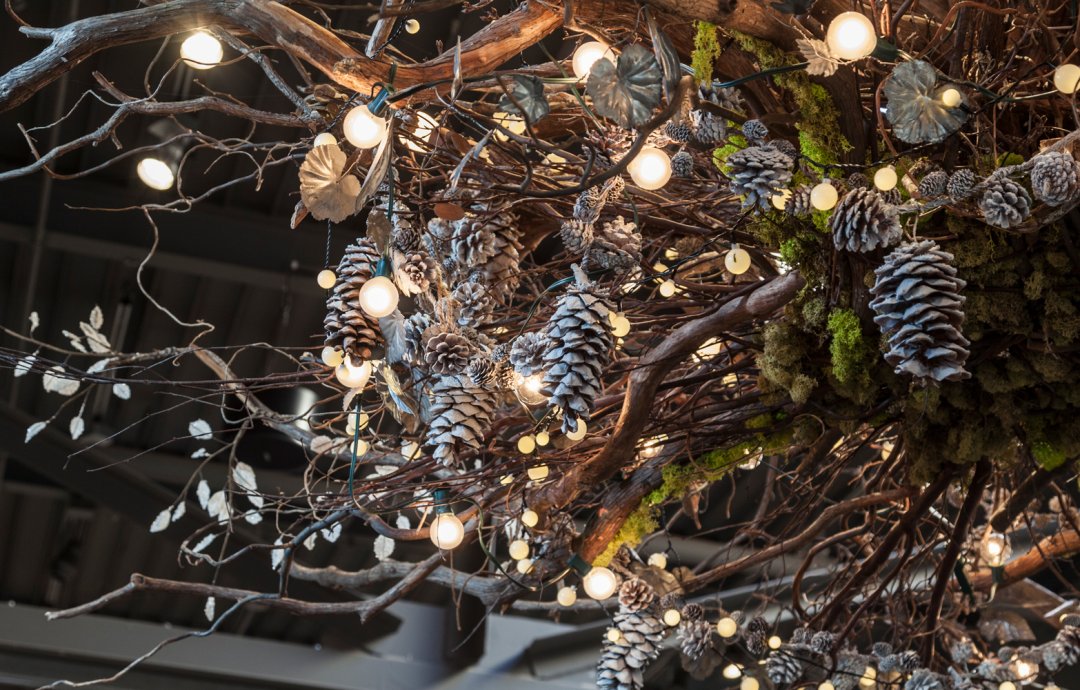 Festive Foraged Finds: A tangle of foraged branches, cones, and moss makes a wild and wonderful addition to the holiday home. These natural elements gain seasonal sparkle from a garland of zinc leaves and two layers of bright bulbs -- one strand of classic globe lights, and a second of smaller Stargazer Icy Lights.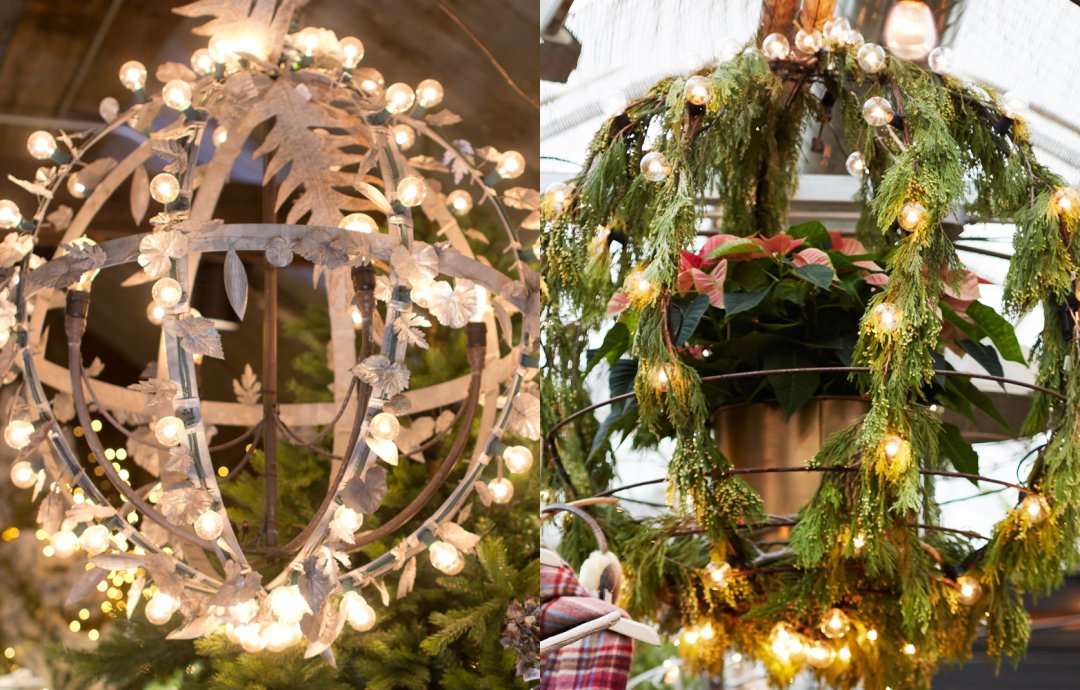 Starlit Spheres: Retired from the garden for winter, two of our favorite structures become impactful, hanging fixtures for the home. At left, a Meridian Sphere transforms into a striking, silver orb with globe lights, metallic leaves, and a crown of iron fern fronds. At right, a hanging basket is draped in lights and fresh greens to frame a poinsettia in full bloom.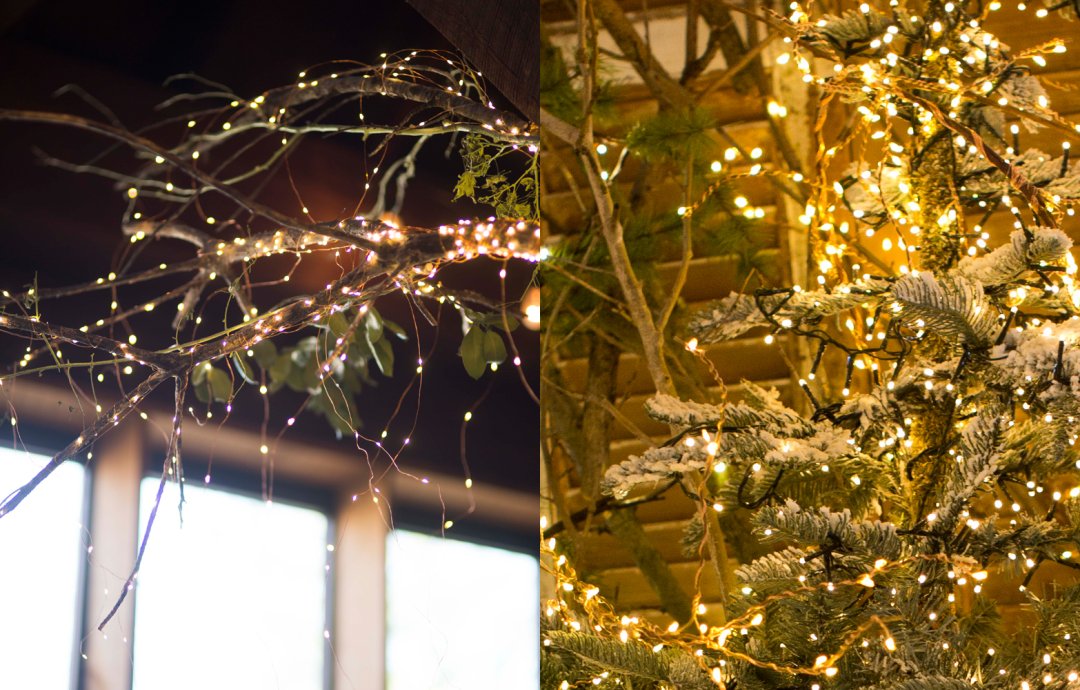 Branches & Bulbs: Abundant lights emphasize the silhouettes of winter branches and trees. At left, simply wrapped Cascade Falls dress a bundle of foraged twigs. At right, white lights are layered with a Stargazer branch, tucked among the boughs of a snowy faux fir.