3 Planted Fall Centerpieces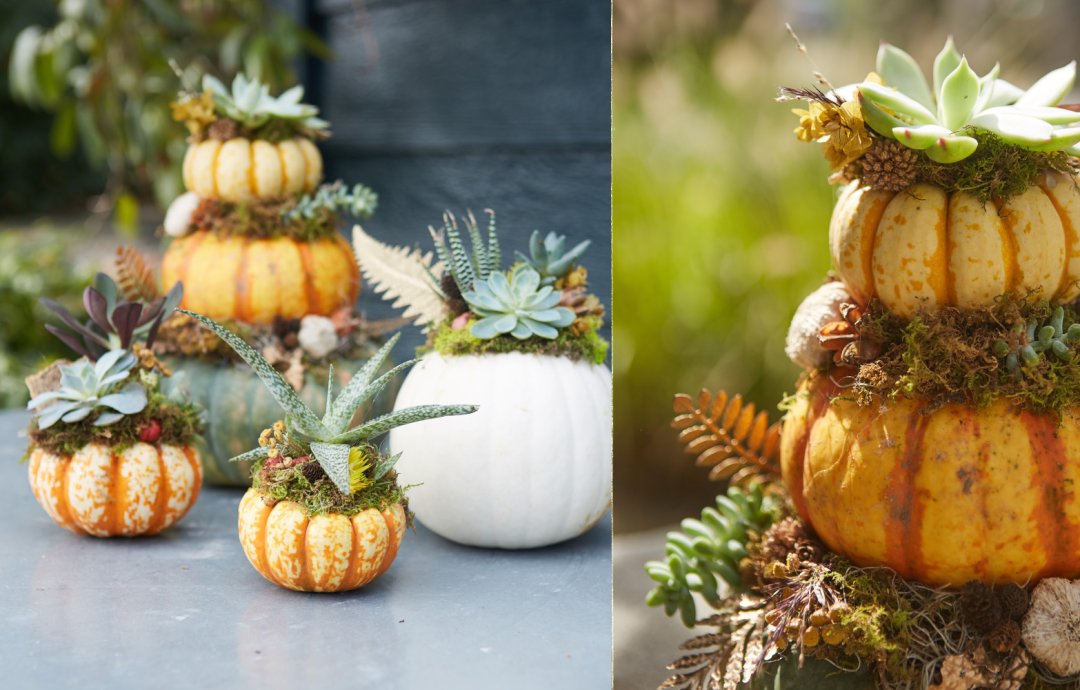 Just in time to welcome October, our nursery at Styer's is stocked with an abundance of fresh pumpkins and fall plants. With so many new arrivals for inspiration, our designers have been hard at work on creative and colorful plantings that make the perfect autumn centerpiece for tables indoors and out. Our fall favorites have been transformed into moss-wrapped kokedama, towering pumpkin stacks, and much more. Recently, we caught up with designer Kaitlin D. to learn about three plantings she loves for fall.
Planted Pumpkin Stacks: "Right now I'm really inspired by pumpkins, which are arriving in all shapes, sizes, and colors. Our planted pumpkins and pumpkin stacks are always a hit this time of year, when everyone is looking for a way to bring a hint of fall into the home. Above, I planted single pumpkins and stacked trios with an assortment of succulents and dried elements, which transform them into tiny, autumnal landscapes. I also added our Pressed Metal Fern Garland to the pumpkin stacks, which contrasts nicely with the organic nature of the plantings."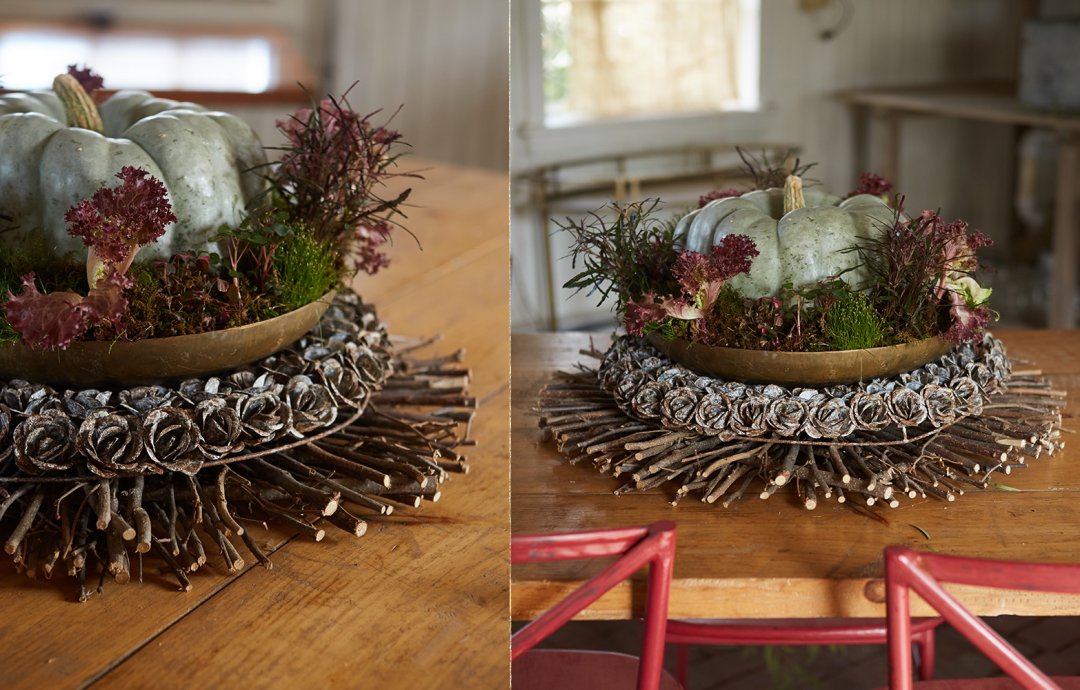 A Pumpkin & Wreath Centerpiece: "In this design, I wanted to create a simple, modern fall centerpiece. I planted a hammered metal bowl with a nest of grasses, dark oxalis, red lettuce and moss, which is perfect for showcasing a large, pale blue pumpkin. This focal planting rests atop a stage made from a twiggy wreath and a ring of iron roses."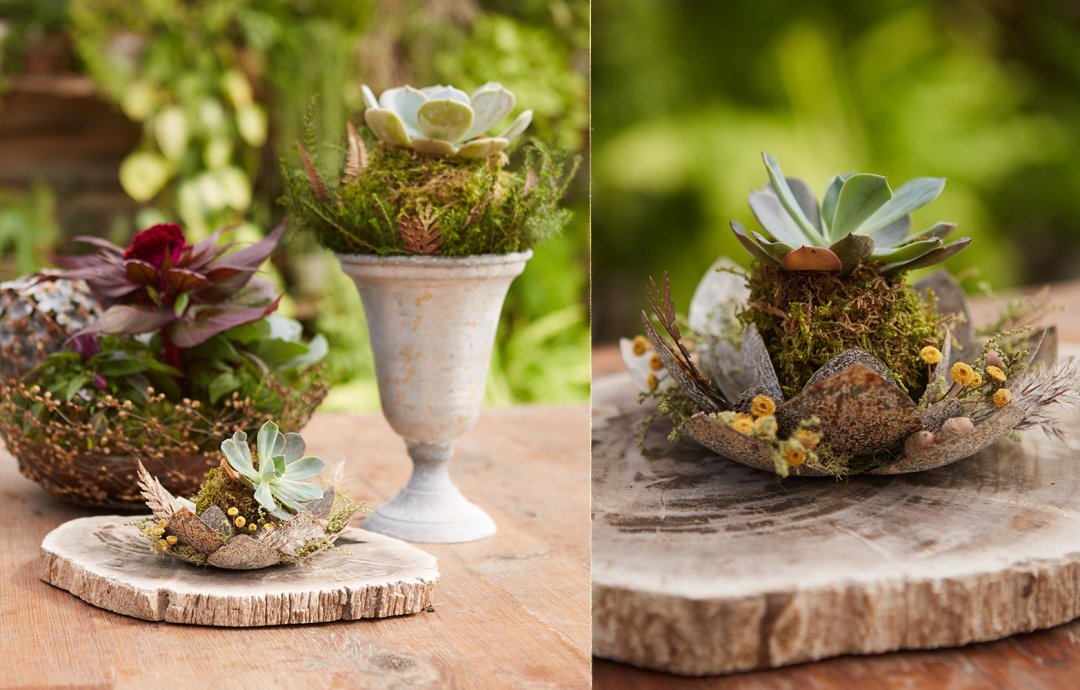 Fall Kokedama: "In this trio, I aimed to combine the modern, organic feel of the kokedama (plants grown atop moss-wrapped balls of soil) with the hard, luxurious appearance of metal vessels. I nested a hammered metal bowl inside another bowl of floral lacework, then planted the pair with a combination of celosia, muehlenbeckia, cabbage, and ornamental peppers. A tarnished metal globe flower finishes the look. To make a centerpiece grouping, I paired this design with two other creations. In one, a weathered vase is planted with heather, an Echeveria kokedama, and a metal fern garland. In the other, a miniature succulent kokedama nestles into a repurposed flower votive holder. This mini kokedama is also great as a standalone design; it can be used at individual place settings or as a favor during the upcoming holidays."