Design by Terrain: A Summer-to-Fall Planter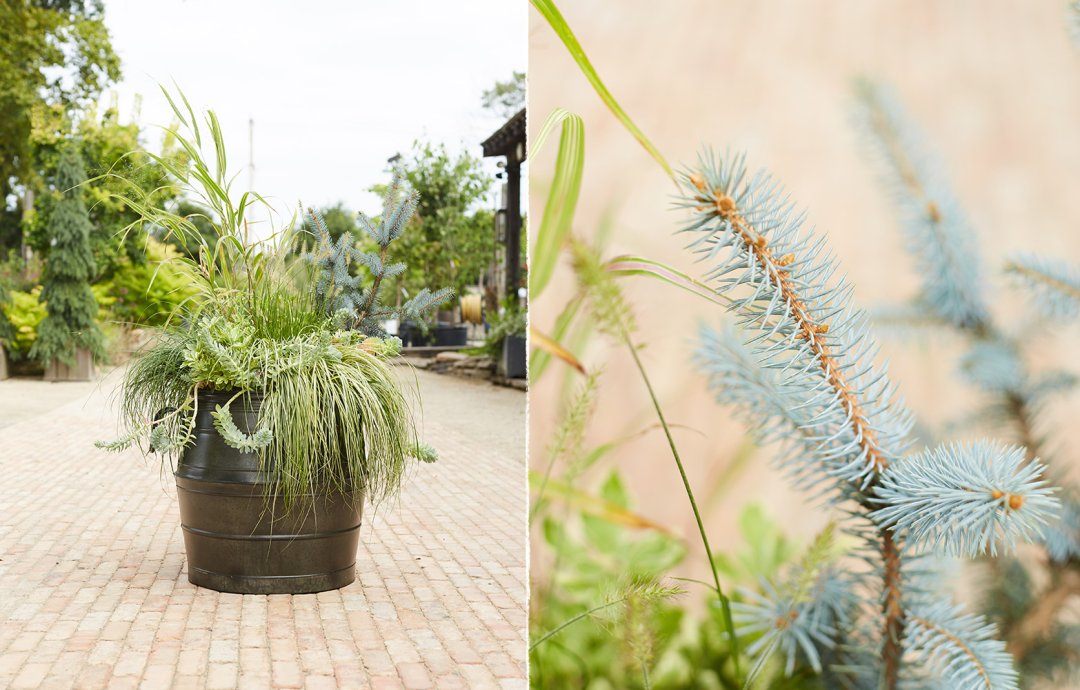 Newly-created by Matt M. of Design by Terrain, the green and abundant planter above is our ideal doorstep accent for the months ahead. Housed in a vintage-inspired barrel, this lush container garden will look its best as summer turns to fall, filled with plants that offer texture and color well into autumn. From silky grasses to silver-green succulents, this bountiful container garden showcases specimens that can weather the changing seasons. We recently headed to the nursery to learn more about Matt's inspiration and the plants in his design.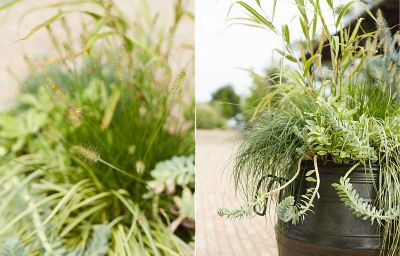 Matt says, "This planter is filled with a textural mix of plants, arranged in an unexpected fashion, that will offer interest deep into the season. All of the plants here will either hold their current appearance or transition into beautiful fall color as time passes. Reaching upward from the barrel, a blue spruce adds vibrant, evergreen texture along with an airy, sculptural form. Two different Carex varieties softly spill over the edge, along with the graphic tendrils of euphorbia. Finally, Hakonechloa (also known as Japanese forest grass) brings graceful architecture to the planting."