A Make-Your-Own Summer Cocktail Bar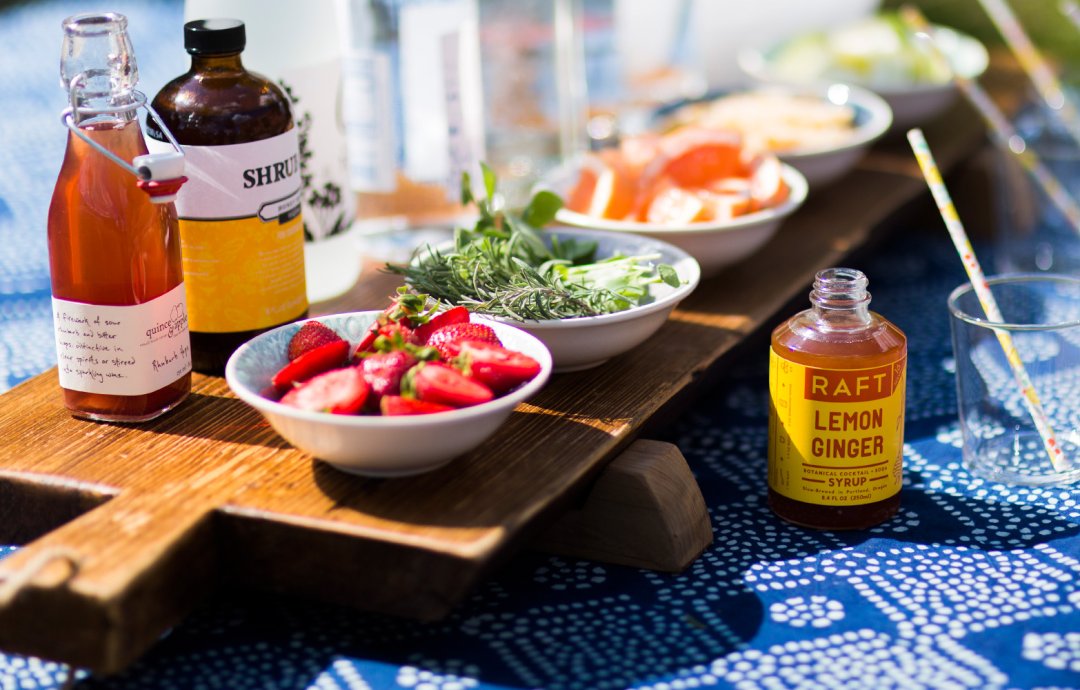 In preparation for Fourth of July gatherings, we're taking a DIY approach to summer cocktail hour. Using our reclaimed wood serving plank atop teak pot feet as an impromptu bar, we're serving up a selection of spirits, mixers, and garnishes that guests can use to create custom cocktails. Simple glassware, colorful straws, and the season's freshest fruit make it fun to be your own bartender at this weekend's barbecues. See how we stocked our bar below, then read on for three fresh takes on classic cocktails made with our mix-and-match ingredients.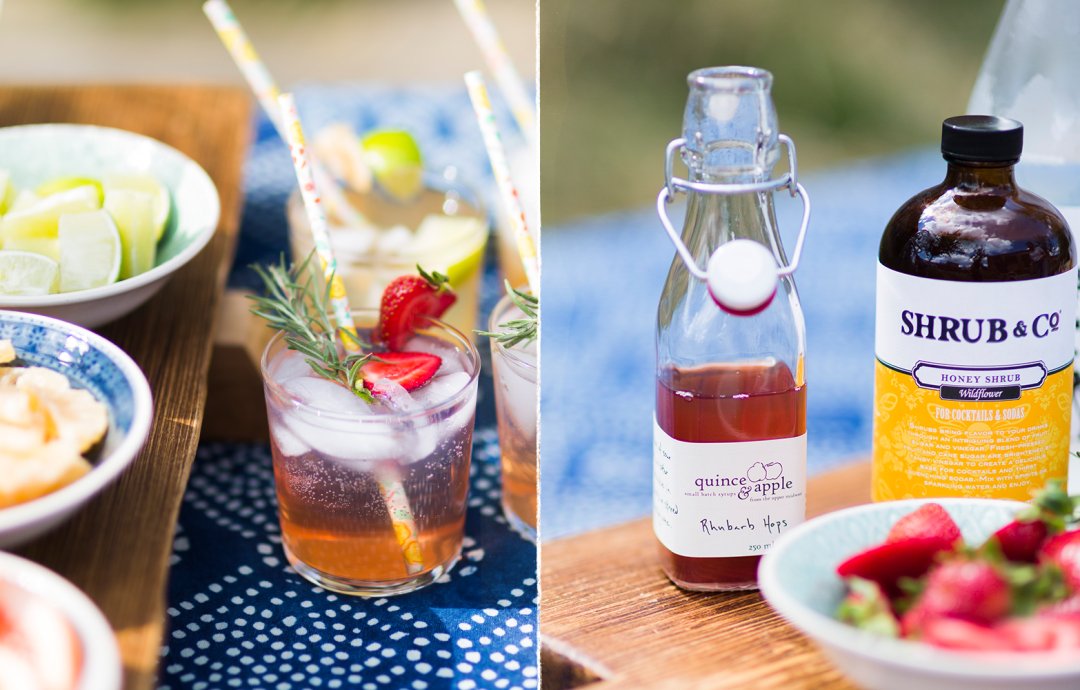 For a Strawberry Gin & Tonic, add a splash of rhubarb syrup to a gin and tonic, then finish with a handful of muddled strawberries and a sprig of fresh rosemary. To make a Grapefruit & Honey Mojito, pair white rum and seltzer with wildflower honey shrub, grapefruit slices, and muddled mint. For a Fresh Ginger Mule, mix vodka, lemon seltzer, and lemon ginger syrup, then garnish with fresh ginger and a lime wedge.