3 Unusual Indoor Plantings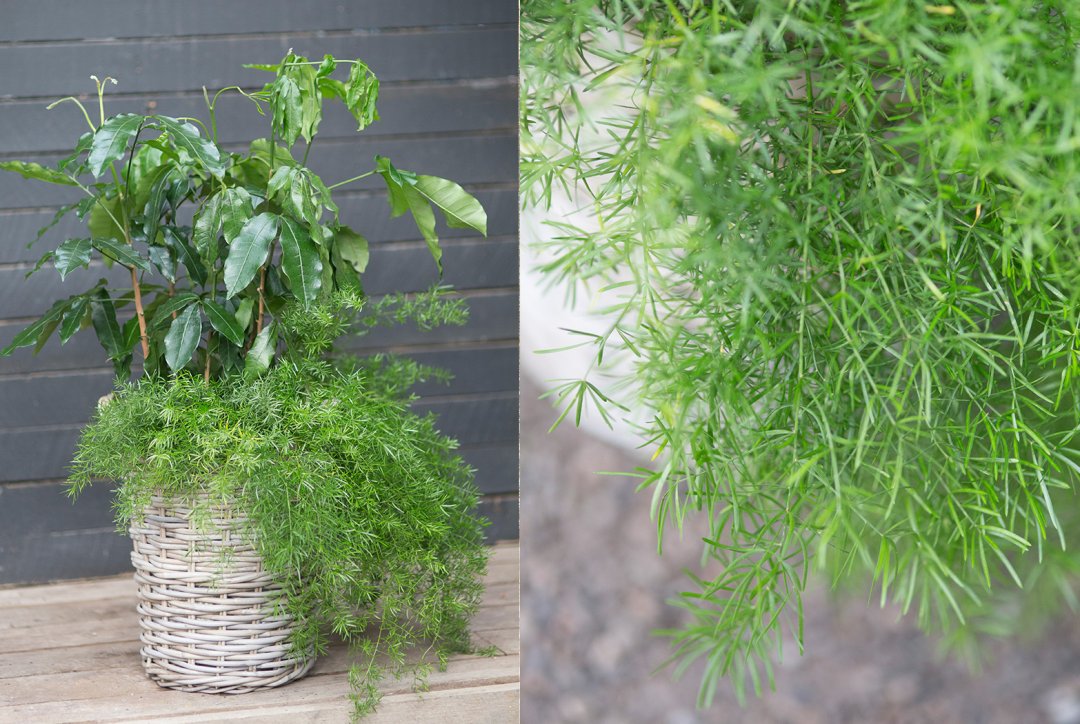 With wintry weather outside our windows, we're turning our attention to indoor gardens for a January refresh. We recently stopped in at Styer's to see how our plant experts are brightening their homes with houseplants; they offered up three nontraditional options for an abundance of indoor greenery. Below, we're taking a closer look at each planting with Kaitlin D. of Design by Terrain.
Above, a Natal Mahogany (Trichilia emetica) pairs with a feathery Asparagus Fern (Asparagus densiflorus 'Sprengeri') in a woven wicker basket planter. For those who love the look of Ficus, Mahogany plants offer another option for glossy, statement-making foliage. Kaitlin says, "Dense and fast growing, they make the perfect choice for individuals seeking a houseplant with a full, tall silhouette. The quirky underplanting of Asparagus Fern introduces a finer texture and cascading shape, balancing the upright structure and large leaves of the Mahogany."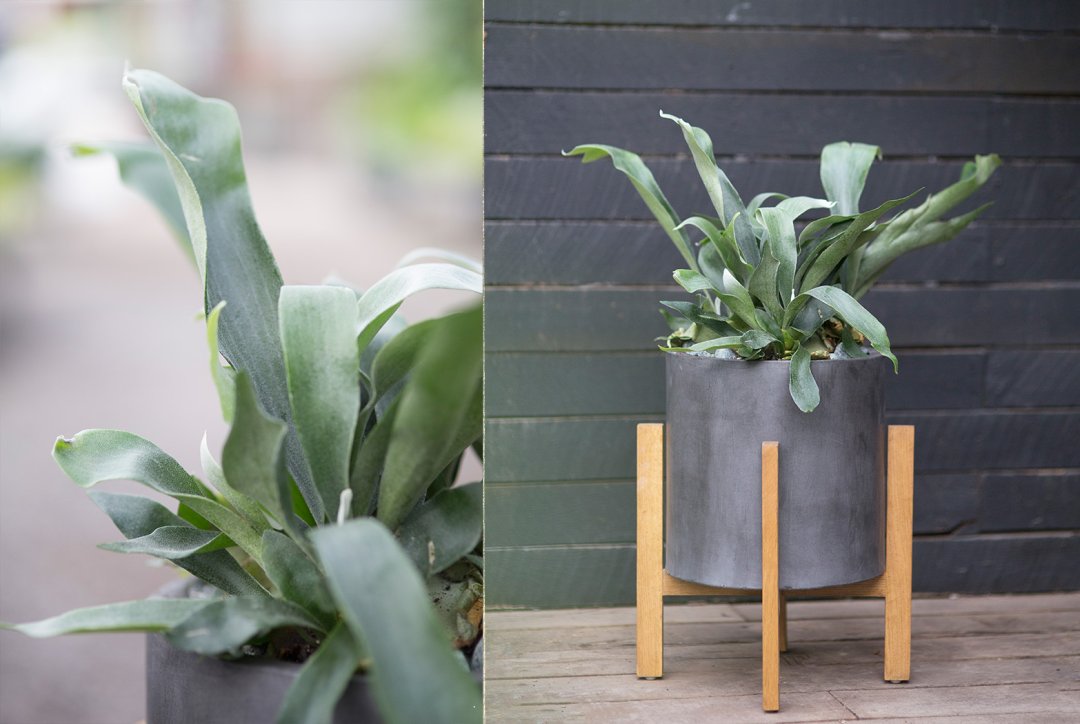 Usually grown as mounted specimens, Staghorn Ferns (Platycerium) can also be planted in containers. Kaitlin says, "Here, a trio of ferns is combined in a contemporary wooden leg planter for a larger "monoplanting," offering the look of a single, larger plant. A topping of tumbled gray stone finishes the look."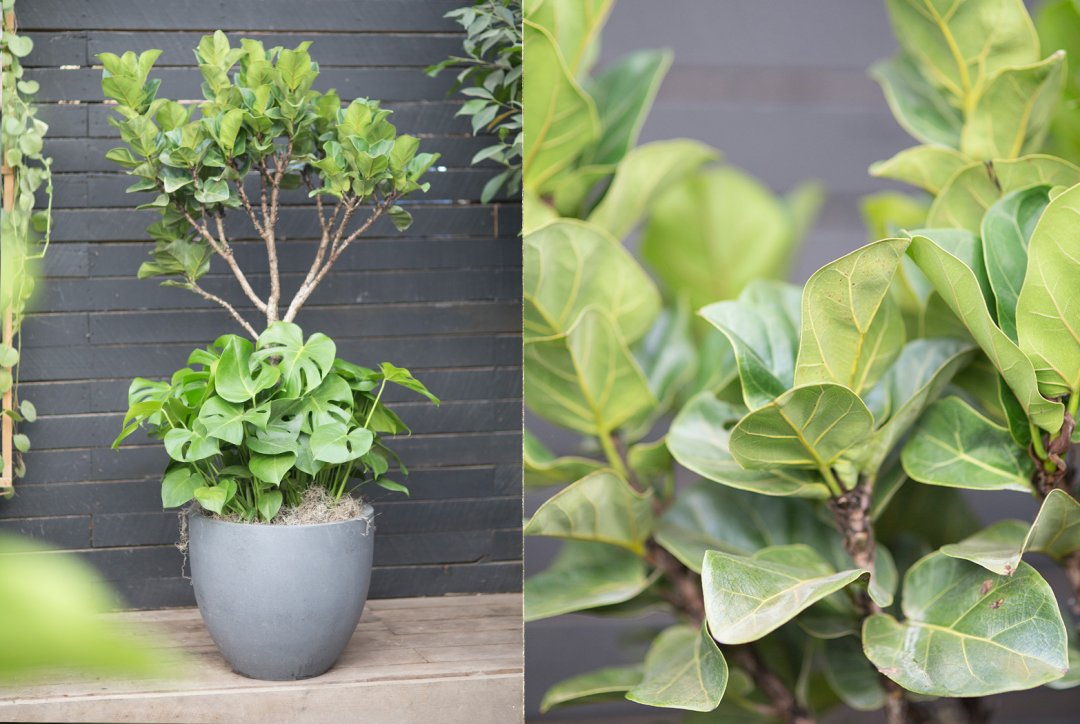 Our final look begins with an unconventional pairing of two popular houseplants: Little Fiddle Leaf Fig (Ficus lyrata) underplanted with multiples of Split Leaf Philodendron (Monstera deliciosa). Kaitlin says, "The Fiddle Leaf Fig provides height above, while the Philodendrons offer intrigue below. A simple, tapered pot and topping of Spanish moss complete the planting."
You May Also Like: