A Spring Ahead Planter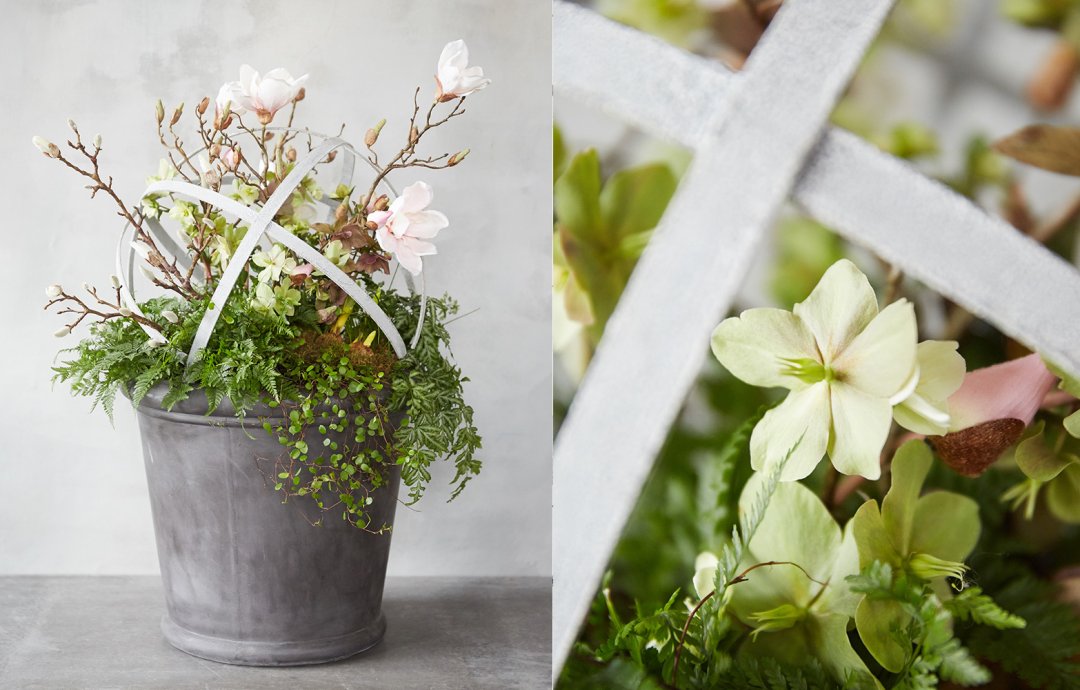 We're counting the days until spring officially arrives, but the pretty planter above is brightening our outlook as we wait. Faux branches, cold-season blooms, hidden bulbs, and a graceful zinc orb shape a lush planting that will change as the weather warms, offering fresh interest with each passing week. A durable, fiber concrete planter holds our transitional arrangement, which can brighten the doorstep or patio from now until spring. Designer Alli M. shares her early spring inspiration, below.
Alli says, "I started by structuring this planter with an open steel sphere, which brings height and visual interest. Next, I added a mixture of low-growing ferns, angel vine, and early-blooming hellebores to provide instant greenery and flowers. Among the ferns, I planted a variety of spring bulbs that will extend the color of the arrangement once the hellebores fade. As temperatures rise, the bulbs will begin to bloom with a succession of flowers to welcome spring. Finally, I tucked in a few faux magnolia branches, which lend the look extra height and consistent color no matter what else is blooming."