Soil 101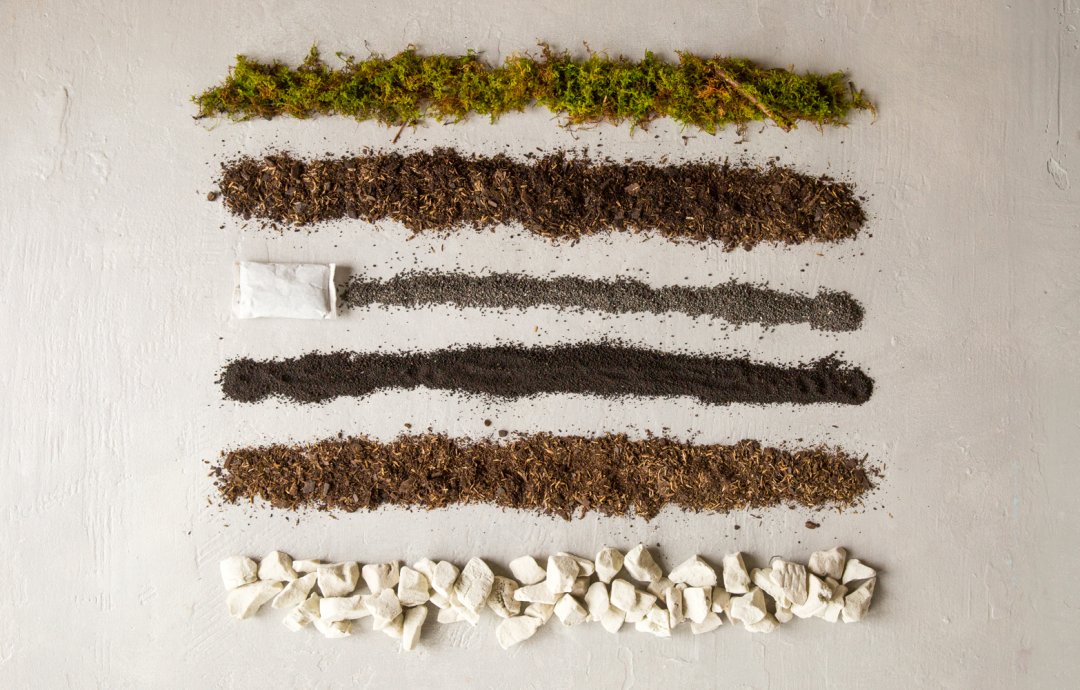 With garden season underway, we're planning our patio container gardens for a summer of bright blooms. Seeking advice for the perfect planter, we turned to garden guru Chris D. for a crash course in Soil 101. Chris shared his recipe for the ideal blend of soils, fertilizers, and amendments to assure great growth throughout the summer, along with a simple maintenance plan to keep your flowers looking their best. Take a peek at our container breakdown, above, then read on for Chris' tips.
Planting: A great container planting starts at the bottom, with a layer of Growstone to provide drainage, aeration, and moisture control. Made from recycled glass, this lightweight drainage medium promotes a thriving root system for healthy plant growth. Next, add a layer of soil; Chris recommends Organic Mechanics Container Blend, a peat-free soil that offers great moisture retention, plus microbiology to help feed the plants over time.
For extra nutrition, mix the soil with Worm Castings, which Chris describes as "nature's most potent fertilizer." Once you've made the hole for your plant, add a Root Zone Feeder Pack, being sure that the pack touches the roots. An easy way to add concentrated nutrition, Root Zone packs also include Biochar, a carbon-negative product that acts as a sponge for nutrients, biology, minerals, and water. Backfill the container with additional potting soil, then top with sheet moss to complete the planting and improve moisture retention. Finally, water your container thoroughly to activate the microbes in the soil.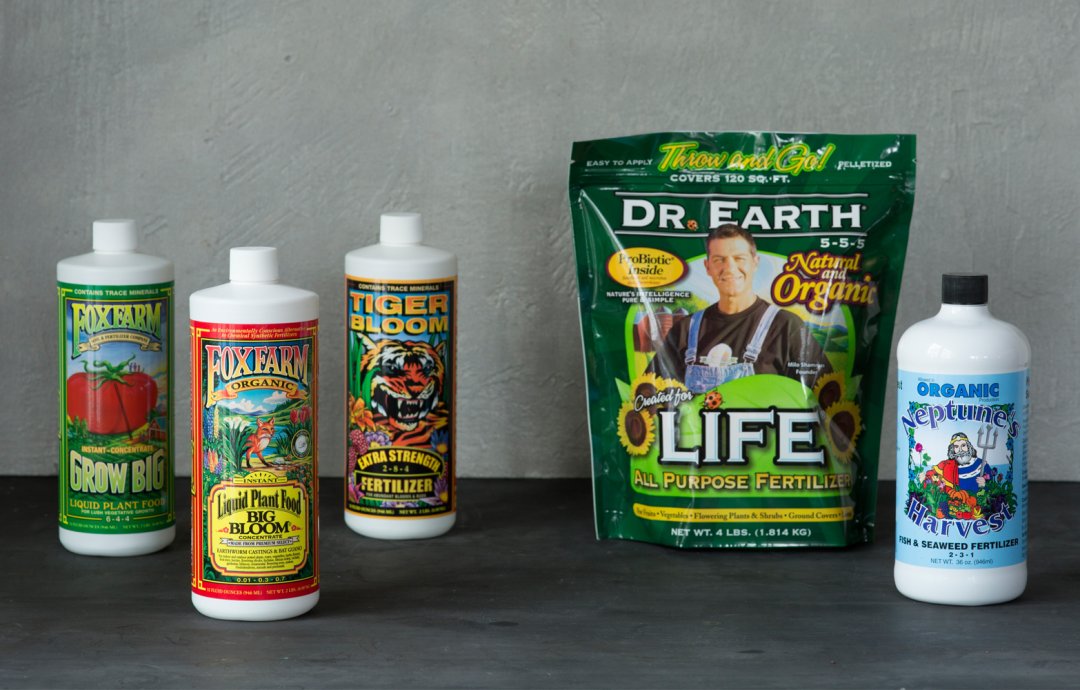 Maintenance: To keep your container looking its best all season long, use a liquid fertilizer biweekly or monthly throughout the summer. For optimal growth and blooming, Chris recommends a trio of fertilizers from FoxFarm, which can work independently but are designed to be used in combination. Use Big Bloom with every watering to act as a catalyst for nutrient absorption and cycling. Add Grow Big to your Big Bloom solution early on for instant green-up and dense, compact growth, then replace Grow Big with Tiger Bloom at the first sign of bud set or flowering. Keeping Big Bloom as the base of your solution at all times will ensure the proper conversion and distribution of nutrients throughout your plant. For a simpler fertilizing regimen, Chris suggests Neptune's Harvest Fish & Seaweed Fertilizer. Dr. Earth Life is another great all-purpose option, but should be used only for outdoor plantings.