Small Victories with Julia Turshen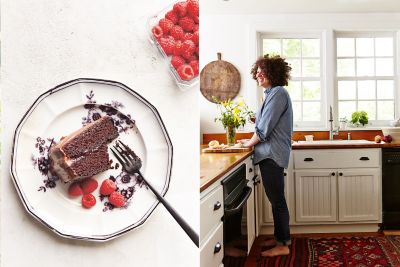 We've got big plans in the Garden Cafe on September 21; we're welcoming author Julia Turshen for a dinner celebrating Small Victories, her funny, encouraging, and beautifully-curated new cookbook. Julia will host a 4-course meal featuring some of her favorite recipes from the book, including a classic chicken soup and our office favorite -- Happy Wife, Happy Life Chocolate Cake (we can't wait!). As we prepre for dinner, we caught up with Julia to learn more about the book and her own small victories in the kitchen.
terrain: What was your inspiration for Small Victories? How did you choose the recipes that are included in the collection?
Julia: Small Victories is all about starting with some good skills and techniques, what I think of as small victories, then making a great thing and/or so many variations of it. In other words, it's all about how exponential cooking can be. I was inspired by a conversation I felt like I was having over and over again. I kept hearing folks tell me they wanted to cook more, but they only made like two things. When I asked them what the two things were, I let them know they could actually make more like 200 things, they just didn't know it yet. I've been casually keeping track of what I've been cooking for my whole life (mostly in notebooks and in emails to myself) and choosing the material for Small Victories was an amazing opportunity to go down memory lane. The book is deeply personal and all of the recipes have a story to go with them.
terrain: Which recipes from the book do you cook most often at home?
Julia: So many of them! There's almost always a jar of Julia's Caesar, Pickled Red Onions, and/or No-Sweat Vinaigrette in my refrigerator. In the colder months, my Aunt Renee's Chicken Soup is in very regular rotation.
terrain: How do you go about developing a new recipe?
Julia: It starts with a memory of something I loved when I was little, or something I ate more recently that I can't stop thinking about. I write it all down, and then test the recipe to make sure the directions can guarantee a perfect outcome. I test until I feel like I've nailed it. Finally, I like to send recipes to family and friends to find out how things turn out when I'm not the one behind the stove!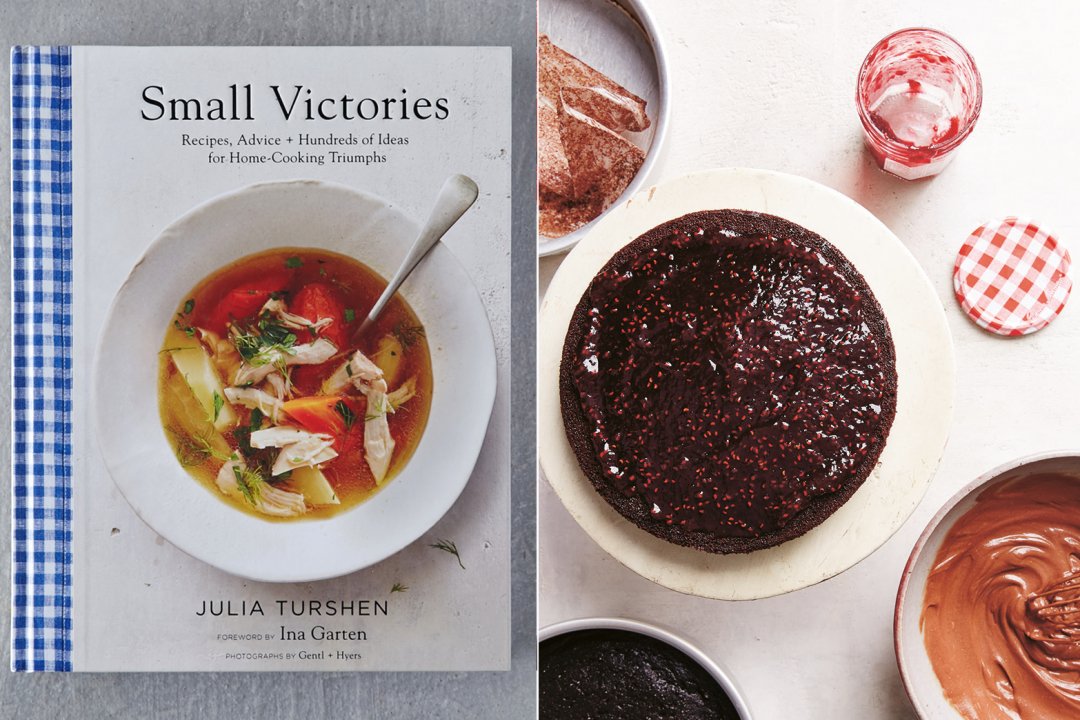 terrain: What are you looking forward to cooking this fall? Are there any dishes or ingredients that you're especially excited about?
Julia: I always love how tomatoes seem to reach their peak in early fall. It kinda makes the summer feel longer, which is so nice. I also can't wait for all the different types of squash to come back to the market. I love roasted squash with more butter than I'd care to admit and plenty of salt, too.
terrain: We can't wait for the Small Victories dinner in September! Can you tell us a bit about the menu, and what you're looking forward to for the event?
Julia: I'm the one who can't wait! The menu includes all of the book's greatest hits. From Aunt Renee's Chicken Soup to Happy Wife, Happy Life Chocolate Cake, the dinner will not only be really delicious, but also incredibly special and heartfelt. I can't wait to celebrate the book at one of my favorite places in the world and share these nostalgic dishes with so many new friends.
RSVP here to join Julia for dinner in the Garden Cafe on Wednesday, September 21.
Images from Small Victories by Julia Turshen, photographs by Gentl + Hyers (Chronicle Books, 2016).