A Summer Cocktail with Shrub & Co.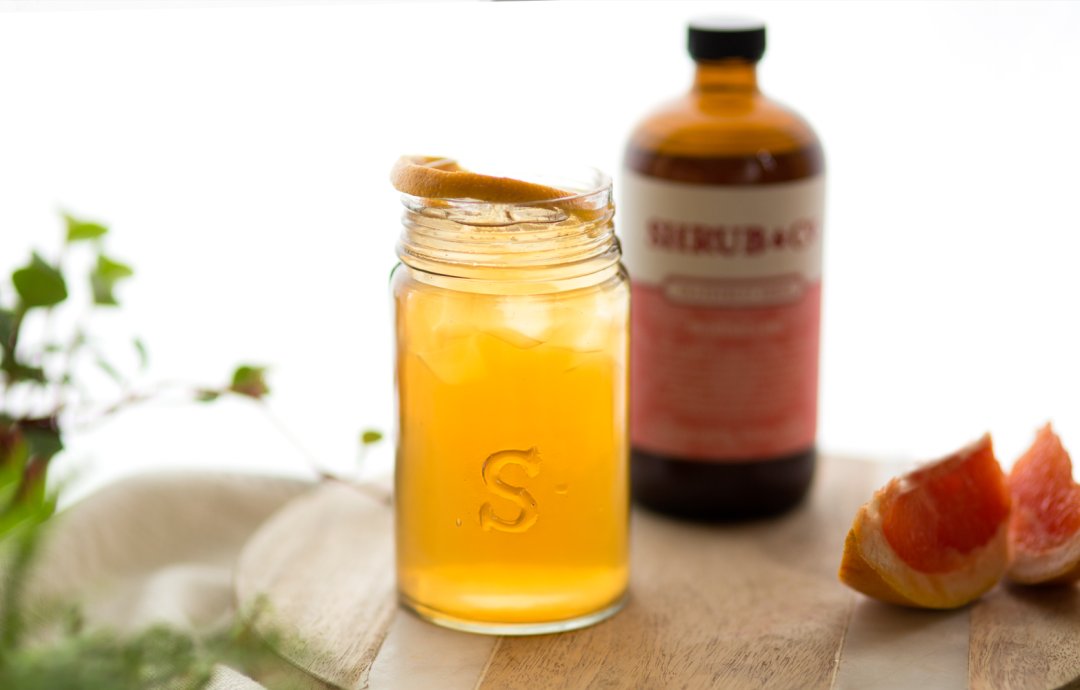 Just in from Shrub & Co., a collection of cocktail mixers is enlivening our bar cart with sweet and refreshingly tangy flavors. Made with fruit, sugar and vinegar, shrubs first became popular in America during the colonial era, when vinegar was used to preserve fruits after the harvest. Recently, we asked kitchen expert Susan S. how she'll be using these newly-arrived mixers. She shared a recipe that pairs bourbon, grapefruit shrub and iced tea, served in one of our new monogrammed jars for a casual cocktail hour. Perfect for sipping on the porch this summer, if you ask us.
Bourbon & Grapefruit Shrub
2 ounces bourbon
1 ounce Shrub & Co. Grapefruit Shrub
Sweet or unsweetened iced tea (your preference)
Grapefruit peel twist

Fill a short cocktail glass with ice. Add bourbon and Grapefruit Shrub, top with iced tea and stir. Garnish with a twist of grapefruit peel and enjoy!