A Visit to the Scott Arboretum Rooftop Garden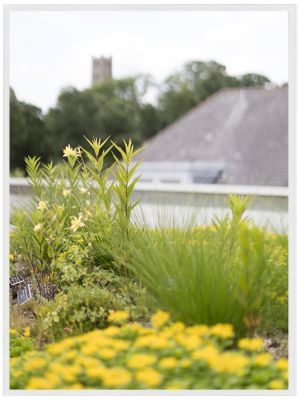 Most often, we head to rooftops to take in the views that surround the building - glittering cityscapes, snow-capped mountains, sunsets over the ocean - but at Scott Arboretum of Swarthmore College, the rooftop is the view. Our photo team recently took a day trip to the campus for a tour of one of the college's rooftop gardens - and they shared their gorgeous photos with us!

Situated atop Kemp residence hall, the green roof covers 7,000 square feet over five different levels. Designed by Peter Philippi in 2008, this roof is Swathmore's third and incorporates both extensive and semi-intensive sections. What's the difference between the two? An extensive green roof includes a thin layer of soil and vegetative cover that's easily adaptable to both drought and moisture to handle intense sun and heavy rains. Since the soil is quite thin, this means no shrubs, trees, or any plants with major root systems.

The roof's lower levels contain semi-intensive plantings with soil that's up to ten inches thick, making it the perfect spot for grasses and perennials. Luckily for some students, these lower levels are visible from a number of other dorm rooms on campus! The campus also offers roof tours to the public, allowing anyone a chance to enjoy the greenery on these lower levels.

Of course, these green roofs are more than just pretty spaces. Green roofs like the one on Kemp Hall are proven to help retain 50 to 90 percent of rainfall and extend the life of the structural roof for years.
Katie H., our photographer, said she found "the longevity is the most fascinating part to me. They last so much longer than traditional roofs - and are so much prettier of course!"

Our art director, Laura T. says, "I love how a space of functionality and sustainability can also be incredibly beautiful," which sums up the allure of the Swarthmore rooftop gardens perfectly.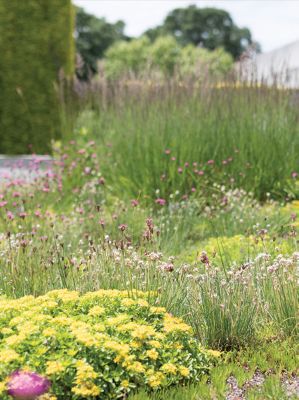 You May Also Like:
$54.60 – $61.60

$78.00 – $88.00