Roses at the Wyck House & Garden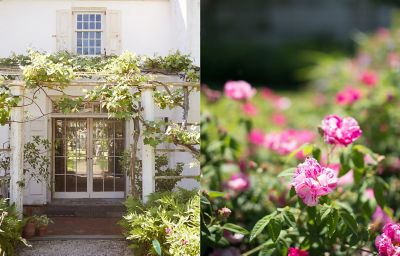 Located in the Germantown neighborhood of Philadelphia, the Wyck House, Garden, and Farm is a landmark with a remarkably long and rich history. Built in 1690, the house and its working farm served as the ancestral home to a single family for centuries, passed down through nine generations until 1973. Originally constructed by Quaker settlers, the house was gradually expanded until the early nineteenth century; it has remained largely unchanged since 1824. June is a very special time at Wyck, when the rose garden surrounding the house is in full bloom. Last week, we spent a sunny morning exploring the garden, which is home to more than 50 cultivars of historic roses.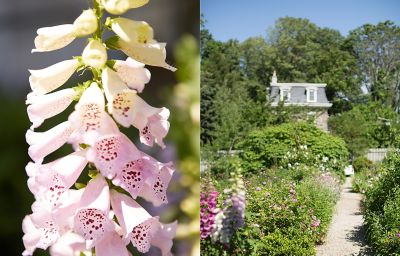 First planted in 1824, the Wyck garden holds the title of oldest American rose garden still in its original plan. In the early years, the flowers were tended by four generations of women from the homeowning family; the garden still contains plants from the nineteenth century design. Wyck horticulturist Martha Keen describes the garden as "resistant to change," noting that all the cultivars are old garden varieties. Old garden roses are exceptionally fragrant and double flowering; however, they only bloom once per year. Their strong fragrance and fleeting flowers set them apart from modern cultivars, and make their blooms especially treasured. At Wyck, you can find roses in bloom from early May through mid-June.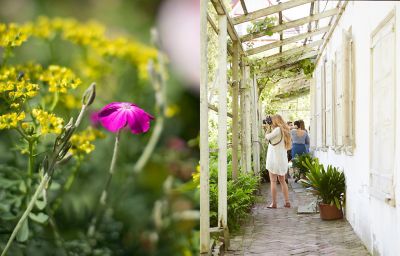 Thanks to its long history, Wyck has served as an important steward for rare rose varieties. Several roses currently in cultivation were thought lost until they were found in the garden; today, all specimens of these varieties now descend from Wyck plants. Two old garden roses are still found only at Wyck. "Lafayette" was planted in 1825 at a party honoring the Marquis de Lafayette, when he toured the United States to celebrate the 50th anniversary of the Declaration of Independence. Pink-petaled "Elegant Gallica" was discovered in the garden by Rosarian Leonie Bell in 1972. Another garden landmark is "Pink Leda," which has likely been grown at Wyck since the late 1700s.
When rose season comes to a close, there's still lots to explore at Wyck. Inside, the house is filled with antiques and rarities collected by the family over the years. The surrounding landscape also holds a number of surprises, including an English-inspired ha-ha wall, eighteenth century carriage house, Victorian Lord & Burnham greenhouse, native paw paw trees, and the fields of a working CSA farm. Learn more about Wyck and plan your own visit here.