A Toast to Rosé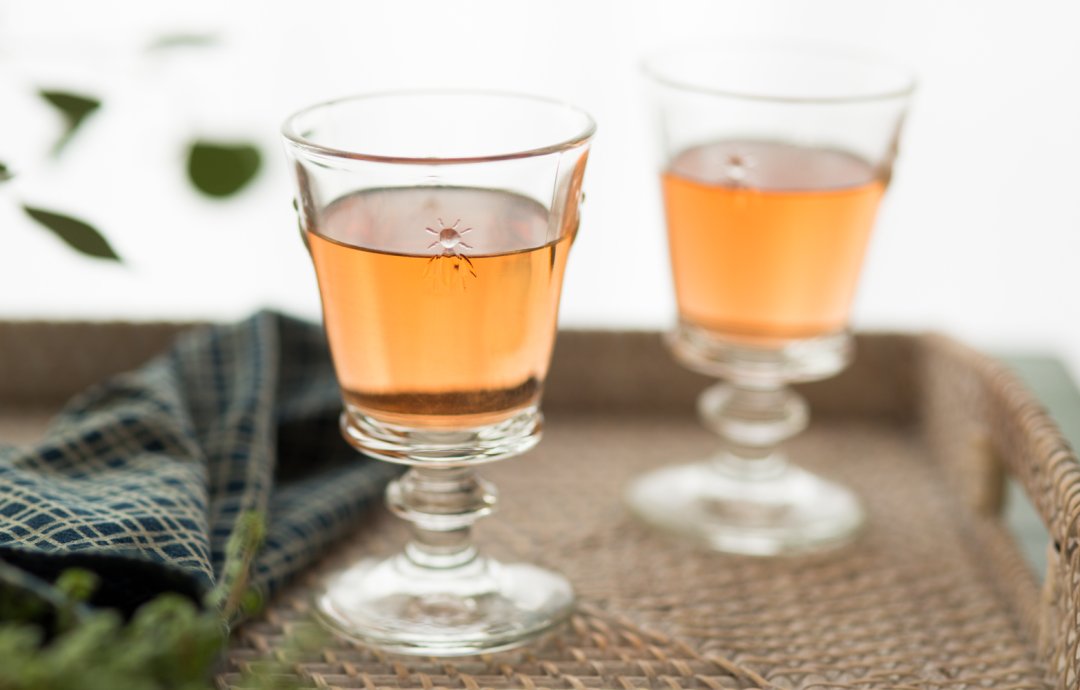 When we're in need of ideas for a summer cocktail hour, we turn to Steve Wildy. As Beverage Director for Vetri Family restaurants, he's our go-to guy for spirited sips. Just before Memorial Day, we chatted with Steve about beers for a backyard barbecue. This week, he's sharing his favorite pairings for another quintessential summer drink-- rosé! Steve gives us a quick history lesson in all things rosé, plus his picks for warm weather dining, below.
terrain: Can you give us a brief history of rosé? How is it made, and what are some of the best rosé regions?
Steve: Rosé is produced in wine regions across the world and comes in several incarnations, ranging from translucent copper to deep crimson in color, and from bright and fanciful to soulful and brooding in character. It can be made a few different ways: from a simple blend of red and white grape juices; from the light pink juice that comes from the first press of red grapes; or, from grapes that are grown specifically for rosé production. Historically, the former style is used for cheaper "blush" wines and some Champagne-style wines, while the second is the most common contemporary method. The last style has some interesting examples, especially with Pinot Grigio. Pinot Grigio, believe it or not, is actually a red skinned grape. Before modern technology afforded winemakers the ability to separate skins from juice, old-school PG would be pink from contact with those skins.
The region that's perhaps best known for rosé is Provence, deep in southern France. Provence is famous for extremely hearty, bold red wines and for brutally hot conditions during summer when the grapes must be tended. Savvy winemakers realized they could bottle the previous year's harvest of first press juice and, come springtime, have an immensely thirst-quenching pink wine to make those summers a little more forgiving.
terrain: What are some of your favorite rosés for summer? Are there a few bottles you always have on hand for warm weather entertaining?
Steve: I love Valter Scarbolo's Pinot Grigio "Ramato" (meaning copper, the Italian word for the wine's distinctive hue), which is made in the old-school way I mentioned above. It's a fun conversation piece for any gathering, and it's Pinot Grigio with soul– textured, complex, and offering a delicious strawberries and cream character that makes it great on a patio or on the couch watching Wimbledon with the AC blasting. I also love the darker, spicier, more rustic rose wines of Abruzzo. They're made from the Montepulciano grape and are often more reminiscent of light red wine than rosé. With a good chill they're very refreshing, but they show serious clout as they warm up, and can stand up to anything that comes off the grill.
terrain: What are some classic pairings of summer dishes + rosés?
Steve: Tomatoes and rosé are one of the most classic combinations in the wine and food world, so fresh caprese salads, pizzas, and pasta with red sauce are all winners. Cured meats are another can't-miss: prosciutto, mortadella, bresaola, capicola, etc. Summer seafood dishes are the ultimate thematic match, especially when your guests are feeling red wine but know that they should be drinking white with the dish. A happy compromise!