5 Perfect Plant + Structure Pairs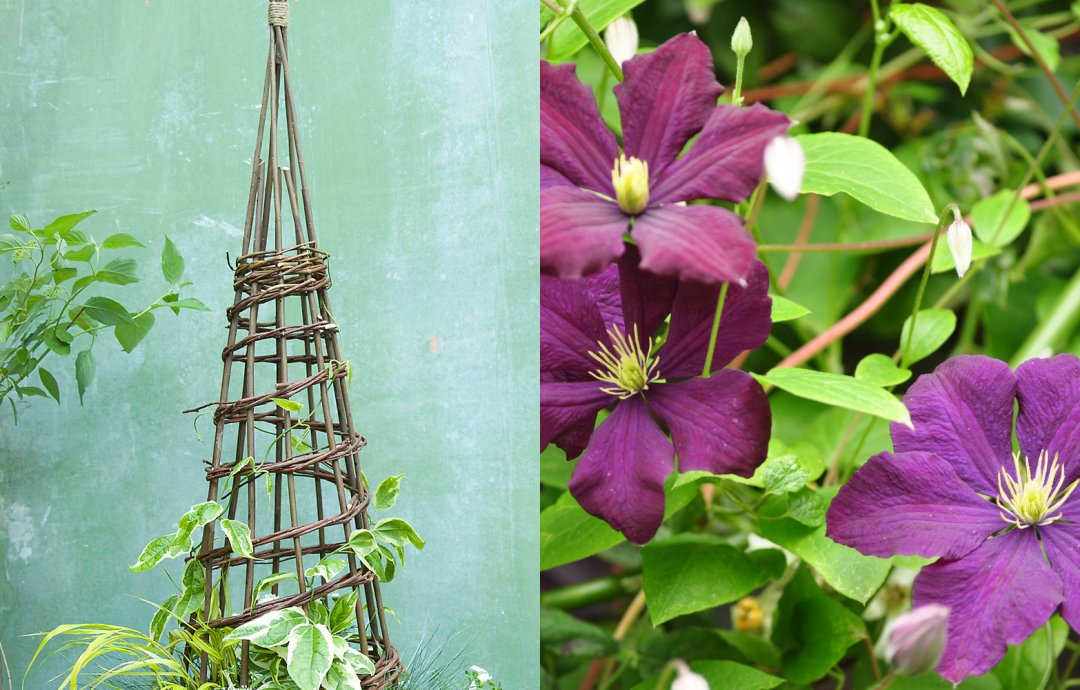 From sky-high trellises to practical border fences, our collection of garden structures offers a shape for every purpose. Not just for decoration, each structure is designed to meet the needs of a particular plant, from vegetables to vines. We asked our experts for their perfect plant and structure pairings -- read on for five combinations to try in your garden this summer.
1. Trellises + Vining Plants: The most traditional pairing of plants and structures, tall trellises offer the necessary support for vining plants to flourish. We love the look of a tall willow obelisk paired with wine-colored clematis. Other vining plants that pair well with trellises include jasmine, morning glory, and passionflower. For a unique container garden, perch an obelisk inside a large-scale planter.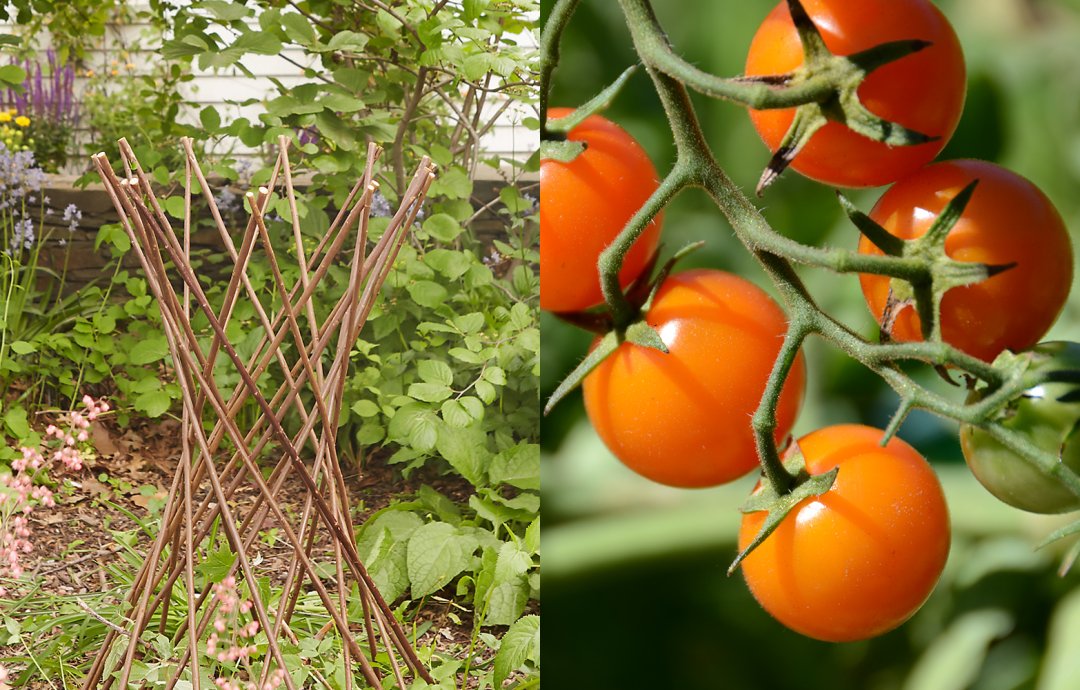 2. Flare Obelisks + Tomatoes: The tall frame of a flared willow obelisk takes the place of a standard tomato cage, offering the support that tomato plants need to thrive. As their fruits get heavier, tomato stems can dip toward the ground or even snap off. A cage keeps them upright, protecting the fruits and leaves from hungry critters, insects, and blights that are present in the soil.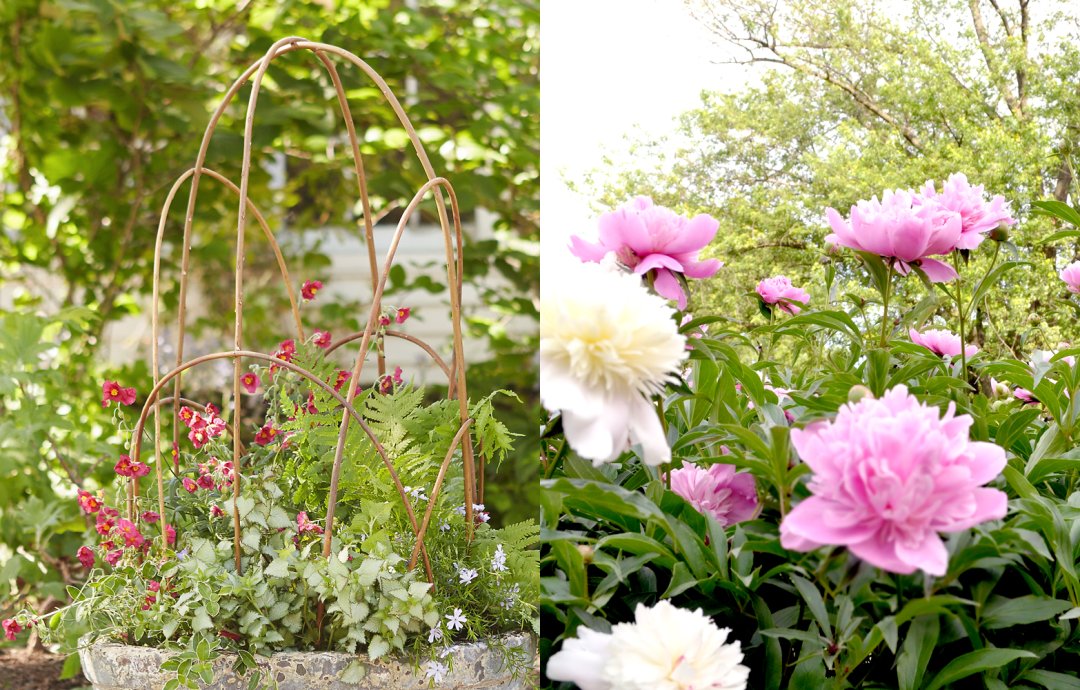 3. Cloches + Peonies: An airy cloche made from arched willow branches can offer much-needed support for plants with tall stems and heavy blooms, like peonies. The added structure of the cloche works against the plants' tendency to flop over. The cloche can also be used to add height in a container of low-profile plants.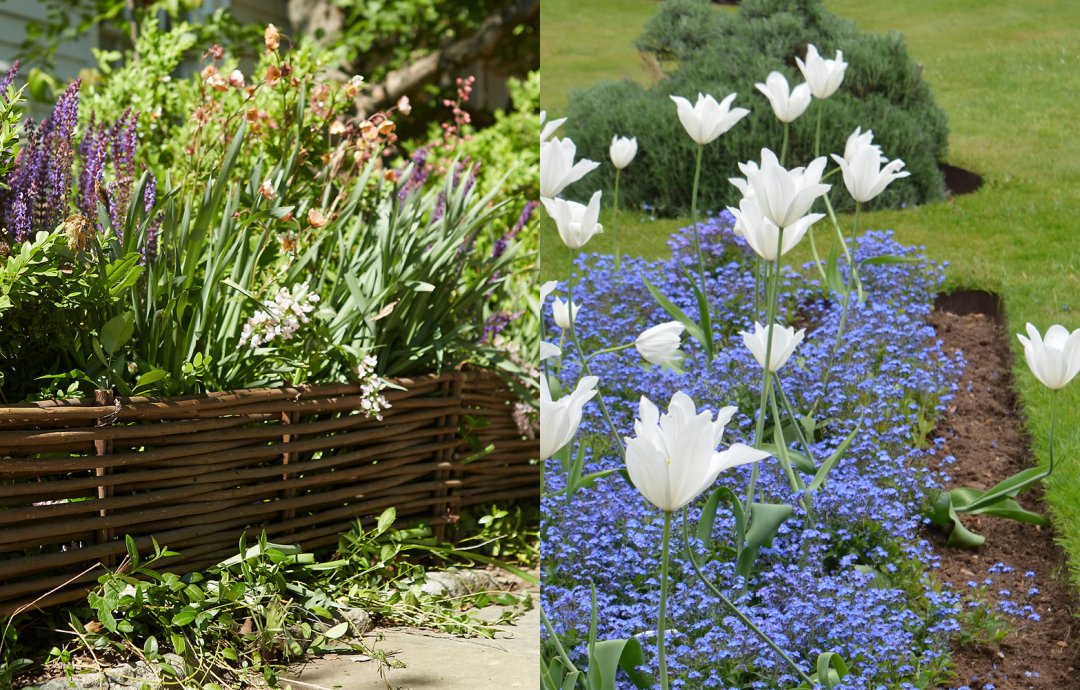 4. Border Fences + Bulbs: A simple border fence of willow twigs provides definition for beds of seasonal bulbs like early spring tulips. Sold in sets of four segments, the fence helps to spotlight the bulb planting, and is low profile enough that even smaller varieties can be seen. For perennials, the fence also serves as a reminder of where the bulbs can be found once they've died back for the year.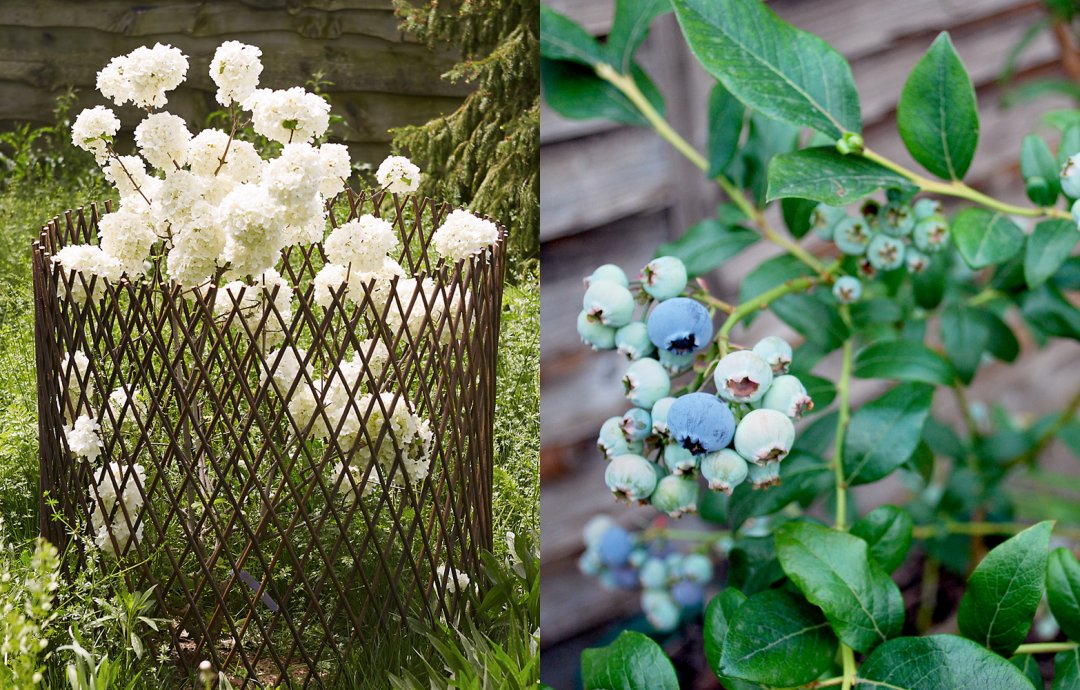 5. Expandable Circles + Fruits: If critters are a problem in your garden, an expandable willow circle can be used to protect vulnerable plants like berries and vegetables. The height of the circle can be adjusted by snipping with pruners to suit the size of the plant. To protect the trunk of a tree, the circle can be cut vertically and wrapped around its base. This versatile structure can also be used to define a circular flower bed, or contain a leaf and brush pile.
Photography credits: Clematis, Carla van Mens; Tomato, Rob Bertholf; Peony, CinCool; Tulips, Dun.can; Blueberry, Martin Stone