A New Year's Eve Cocktail with Haven's Kitchen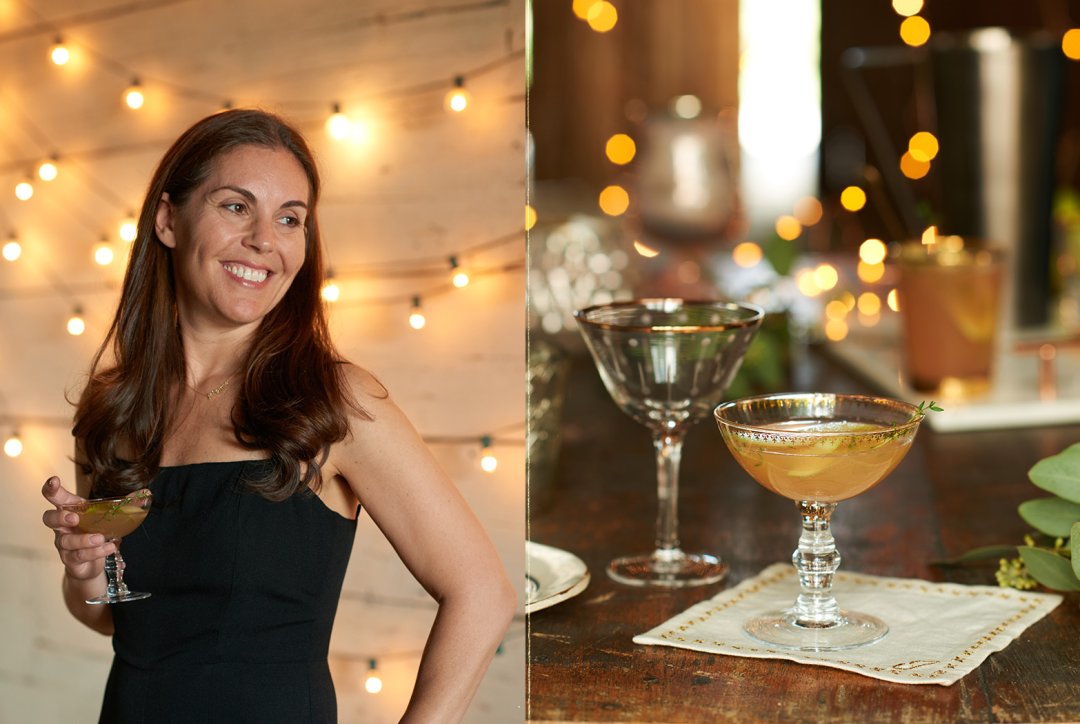 Here at terrain, we're longtime fans of Haven's Kitchen, the Manhattan-based cooking school focused on teaching the pride and pleasure of cooking with seasonal ingredients. A few years ago, founder Alison Cayne opened Haven's Kitchen to educate people about the ways that food can affect our environment, society, and daily relationships. Her new cookbook offers the same approachable, scratch-made recipes, practical techniques, and community-focused spirit that can be found in classes at the school. Over the past few months, Alison has shared inspiration, menus, and recipes for some of her favorite seasonal meals here on the blog. In her final post for terrain, she's mixing up a festive pear sangria for a New Year's Eve toast.
terrain: How do you like to celebrate on New Year's Eve?

Alison: My big party days peaked in high school. Now, I like to keep it pretty small and low key – more caviar for me! I insist on everyone wearing those New Year hats and tiaras though. Low key doesn't mean boring!
terrain: What was your inspiration for the pear sangria?

Alison: I was missing the summer days of sangria and wanted to make a winter version. I also love dark and stormies, but wanted something a little less alcoholic. The sweet jamminess of pears combined with the bite of fresh ginger makes a fantastic pair…add rum and ginger beer and you have a perfect drink!
Pear Sangria
Serves 8-12
1 bottle dry white wine (Sylvaner, Dry Riesling, Gruner)
½ cup dark rum (like Gosling's)
½ cup apple juice
2 pears, sliced
1 lemon, peeled and juiced
1 3-inch piece of fresh ginger, peeled and thinly sliced
5-6 springs thyme
Ice
12 oz. ginger beer
1. In a large punch bowl, mix wine, rum, apple juice, pears, lemon juice and peels, ginger, and thyme. Stir well.
2. Let the mixture sit for at least an hour, and up to a full day. The longer you let it sit, the more flavor it will have.
3. Just before serving, add ginger beer and ice.