No Kid Hungry with Julia Turshen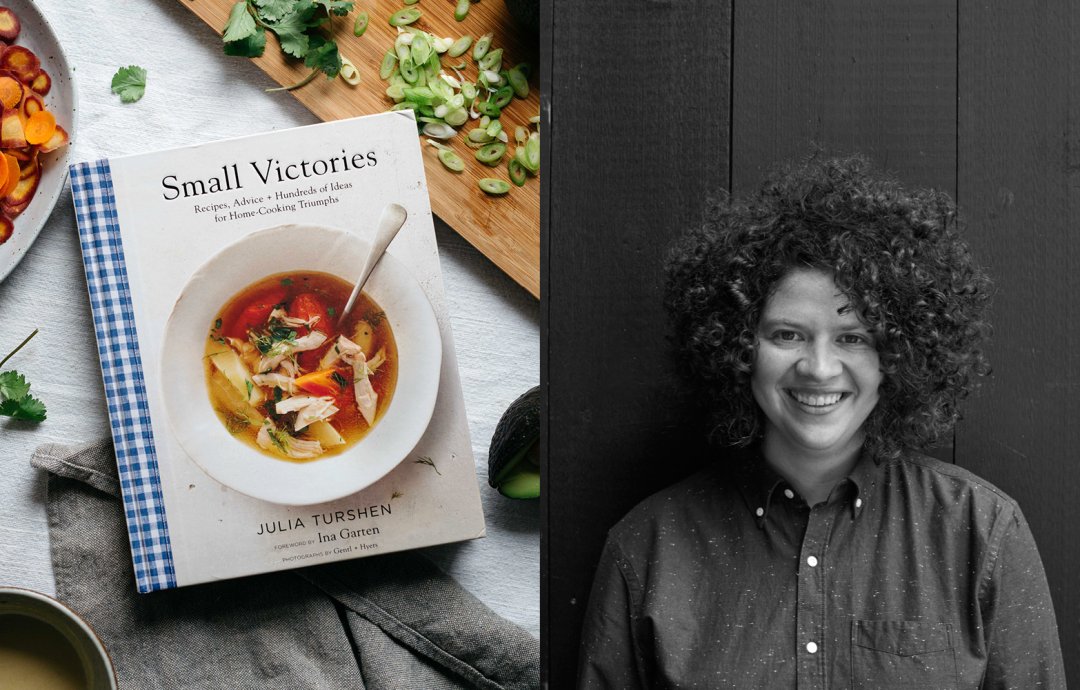 We caught up with author Julia Turshen earlier this fall to celebrate the release of her cookbook, Small Victories. Since then, we've enjoyed countless dishes from the book with our family and friends (that chocolate cake is still a favorite!). Recently, Julia wrote us a note about her work with No Kid Hungry, an organization that connects kids across America with the healthy food they need. She says, "I've teamed up with my publisher, Chronicle Books, and No Kid Hungry to help raise awareness about childhood hunger, and most importantly, to raise money to help support all of the great work they do. Nearly 1 in 5 kids in our country grow up without enough food and I am proud to work with an organization that is actively working to feed kids."
Today, we're sharing a recipe from Small Victories in support of No Kid Hungry and their Friendsgiving campaign, which encourages participants to host a feast with family and friends, then donate the cost of the average Thanksgiving dinner to No Kid Hungry. Read on to find Julia's recipe for a classic roast chicken, which also includes some Thanksgiving-ready tips! If you'd like to donate to No Kid Hungry, please head over to Julia's Friendsgiving fundraiser page.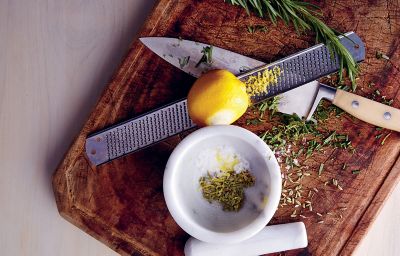 Roast Chicken with Fennel, Rosemary + Lemon
Serves 4

1 lemon
1 Tbsp fennel seeds
1 Tbsp minced fresh rosemary
1 Tbsp kosher salt
1 3.5-lb [1.6kg] chicken, patted dry with paper towels
Remove the zest from the lemon with a fine grater (such as a Microplane) and place it in a mortar; set the lemon aside. Add the fennel seeds, rosemary, and salt and bash everything together with a pestle (or just stir everything in a bowl).
Rub the chicken with the salt mixture, inside and out, really massaging it into all of the crevices. Let the chicken sit for 2 hours uncovered at room temperature.
Preheat your oven to 425°F [220°C].
Place the chicken in a skillet or a baking dish (anything that holds it comfortably). Cut the zested lemon in half and put the halves into the cavity of the chicken.
Roast the chicken until the skin is browned and the leg feels nice and loose when you wiggle it and the thigh joints register 170°F [70°C] on an instant-read thermometer, about 1 hour and 15 minutes (start checking it at 1 hour to be safe). (Many cookbooks will tell you a lower temperature is okay, but then the chicken seems to be undercooked, which, to me, is a bummer.)
Let the chicken rest for about 10 minutes before carving. Squeeze the juice from the lemon halves over the chicken when serving.
Spin-Offs
Experiment with seasonings; try mixing the salt with cumin and coriander seeds. Or hot pimentón (Spanish smoked paprika) and minced garlic. Or, if you can get your hands on some Ethiopian berbere spice, try that! Or use za'atar. You get the idea.
Use this same method (salting and seasoning ahead and bringing the bird to room temperature before roasting) for your Thanksgiving turkey.
Credits
Recipe from Small Victories by Julia Turshen (Chronicle Books, 2016).
Image 1(left): Lindsey S. Love, Image 1(right) & 2: Gentl + Hyers.