New in the Nursery: Holiday Centerpieces & Hostess Gifts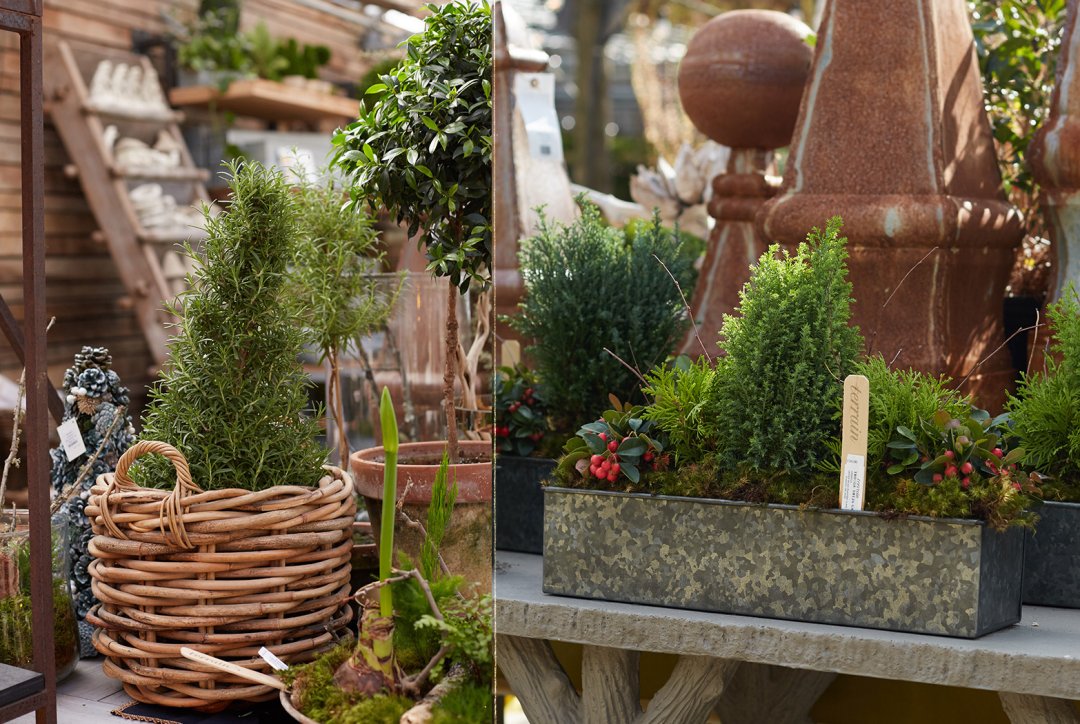 Just in time for the season of festive gatherings, a new collection of topiaries and tiny evergreens has arrived in our nursery. Ideal for tabletop décor and hostess gifting, these miniature trees and shrubs bring cheerful, long-lasting greens home for the holidays. Read on to explore just a few of our favorites.
At left, a lush cone of rosemary fills a chunky, woven basket. With a shape that nods to the holiday tree, we love this look as a green greeting for the entryway. At right, an assortment of dwarf conifers creates a miniature forest in one of our favorite Habit + Form troughs. Accented with fresh moss and the cheerful berries of Gaultheria, this evergreen planting is just right for a centerpiece that will last from Thanksgiving to Christmas.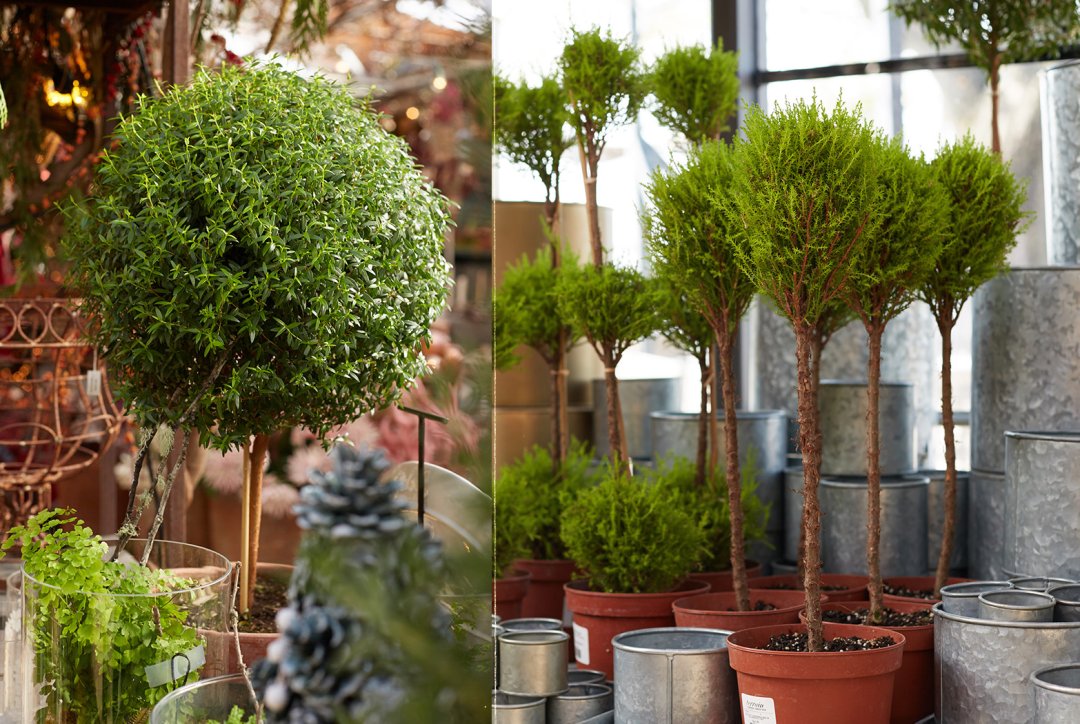 Classic ball topiaries on graceful stems make a stately accent when placed in pairs around the house. These simple shapes make a big impact on the mantel; mix them with fall foliage and weathered metallics at Thanksgiving, then swap in twinkling lights and evergreen garlands as Christmas approaches. Try a myrtle (left) for glossy green leaves, or a lemon cypress (right) for a pop of color.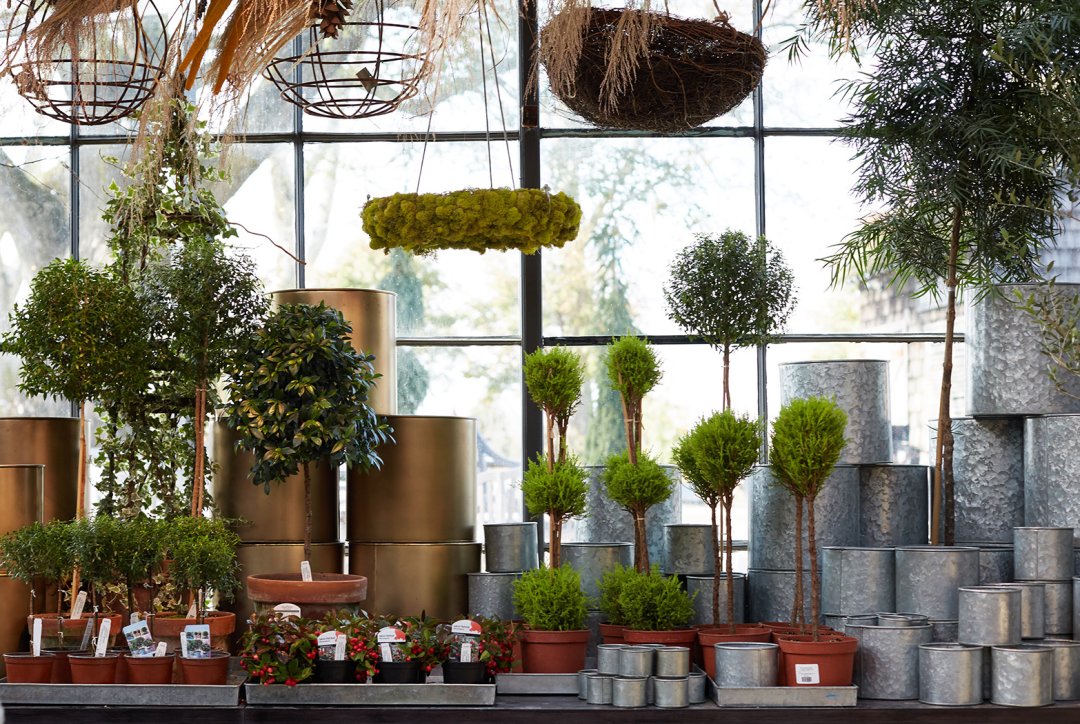 Our new arrivals also make simple garden gifts for an entire season of celebrations. Take along a fresh myrtle or cypress topiary to thank your holiday hostess, paired with a pretty planter that suits her décor. If you're the one playing host, tiny specimens like brush cherry (Syzygium) and Gaultheria make sweet party favors or place settings when dropped into a petite zinc pot.
Throughout the year, our plant team highlights their freshest additions to the garden with New in the Nursery. Check in at your local store to take home these newly-arrived plants.