New in the Nursery: Fall Favorites
With summer's end on the horizon, we're stocking the nursery with fresh arrivals for the fall garden. From vibrant foliage trees to unique ornamental vegetables, our latest nursery additions are ready to refresh the landscape for harvest season. Recently, we stopped in at Styer's to take a peek at what's new. Read on for more about our fall favorites.
Above, ornamental cabbage makes the perfect centerpiece for autumn containers. Hardy and colorful, ornamental greens are one of the longest-lasting options for the fall garden. Along with cabbage, our nursery is stocked this year with several ornamental kale varieties. Kerry Ann M. from our greengoods team says, "This year, our favorite fall vegetable is the dark, majestically upright Redbor kale. More classic kale varieties like the Songbird Series in pink, red, and white offer brightly-colored centers and pale, glaucous outer leaves. The rosette forms of ornamental cabbages and kale last long into the fall and winter months, developing better color and more compact habits in cool weather."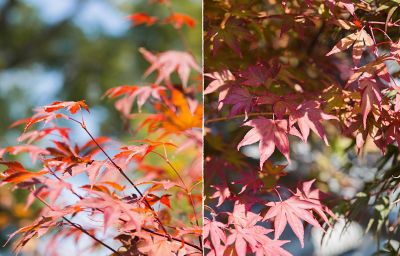 Another colorful addition to the fall garden, bright red maples (Acer rubrum) are the stars of our seasonal nursery. Native to eastern North America, red maples can thrive in a variety of habitats and reach 40-70' tall at maturity. In autumn, their deep red leaves take on a variety of colors, from vibrant scarlet to golden yellow. Kerry Ann says, "This is the perfect time of year to add new foliage trees to the garden. Their leaves will turn with the seasons, bringing vivid color to the landscape. Plus, early fall is the ideal planting time, allowing your new trees to become established before winter arrives."
Throughout the year, our plant team highlights their freshest additions to the garden with New in the Nursery. Check in at your local store to take home these newly-arrived plants.