A New Look for the Basket Fire Pit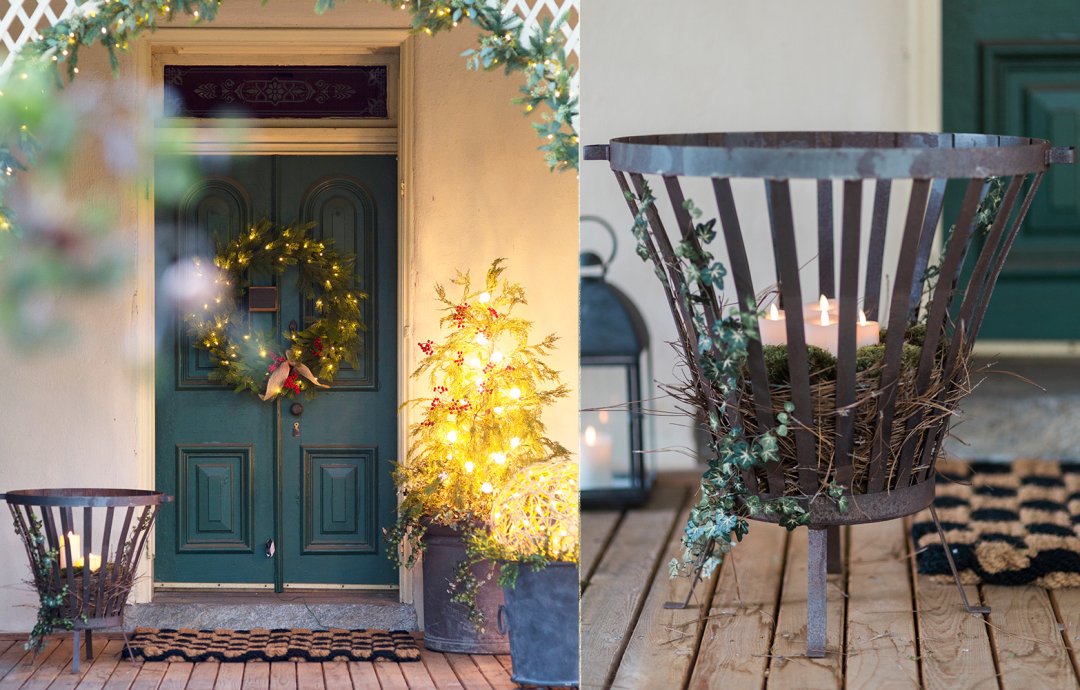 Just in time to welcome guests for the holiday season, our Steel Basket Fire Pit is getting a brand-new look. Its open, slatted sides are perfect for showcasing a glowing cluster of candles in a nest of foraged finds. Along with twinkling string lights and fresh greens, this bright basket makes for a warm welcome on the doorstep.
To get the look, start by forming a nest of pine straw, twigs, or dried vines in the base of the fire pit. Fill the center of the nest with a generous layer of fresh clump moss, then use the moss to anchor a group of flame effect candles. (We used these alternatives to standard candles for consistent light, even on crisp, windy evenings. They should be used in a sheltered outdoor space, and brought inside after your guests depart.) To complete the basket, twine a few fresh or faux vines around the slats for a touch of green.
You May Also Like: