A New Lantern Look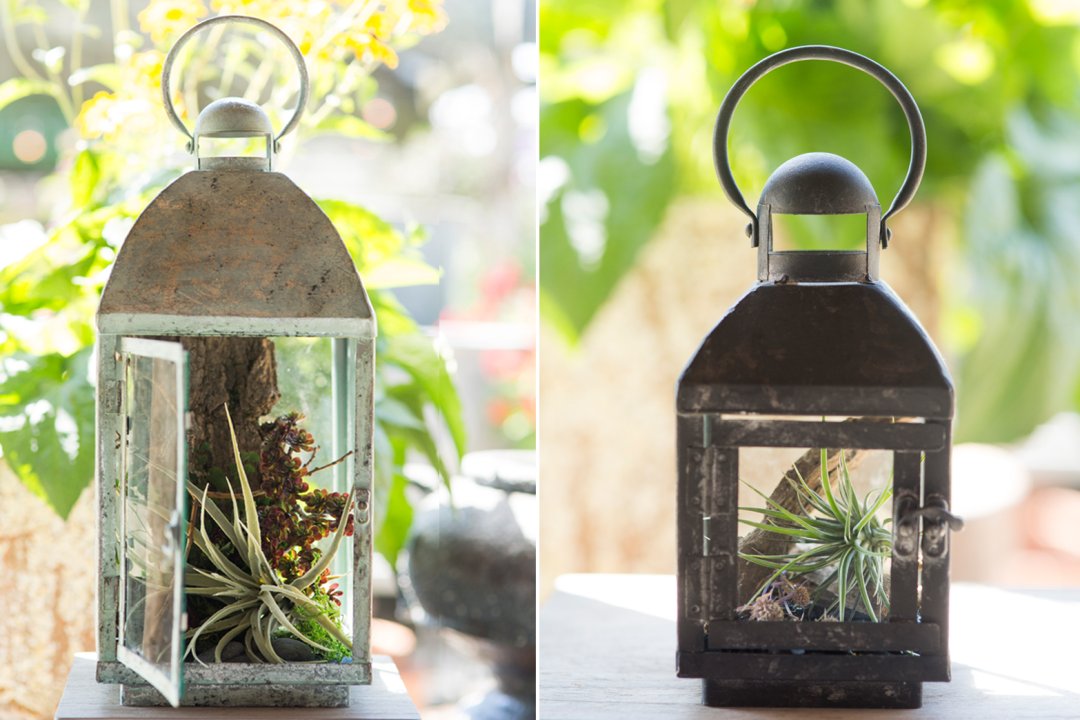 With lots of new lanterns arriving this season, we're giving some of our favorite styles a makeover with long-lasting arrangements of greens, faux foliage, and foraged finds. The larger lantern makes a beautiful centerpiece for the seasonal table, while a miniature planting is a sweet and surprising hostess gift. The best part of these planted lanterns? They're easy to fill with new finds for fresh looks throughout the year. Read on for our stylist's how-to, and stay tuned for more lantern looks as the seasons change.
Left: The distressed finish of our Antiqued Iron Lantern perfectly complements a silvery faux tillandsia and a branch of weathered driftwood. Smooth ornamental stones form the base of the display, while a stem of faux sedum and tufts of preserved reindeer moss provide a pop of everlasting color.
Right: Our tiniest lantern holds a miniature garden, anchored by driftwood twigs we foraged on a beach excursion. Tucked into a bed of reindeer moss, a vibrant tillandsia specimen centers this low-maintenance planting.