How-To: Nature Stamped Gift Wrap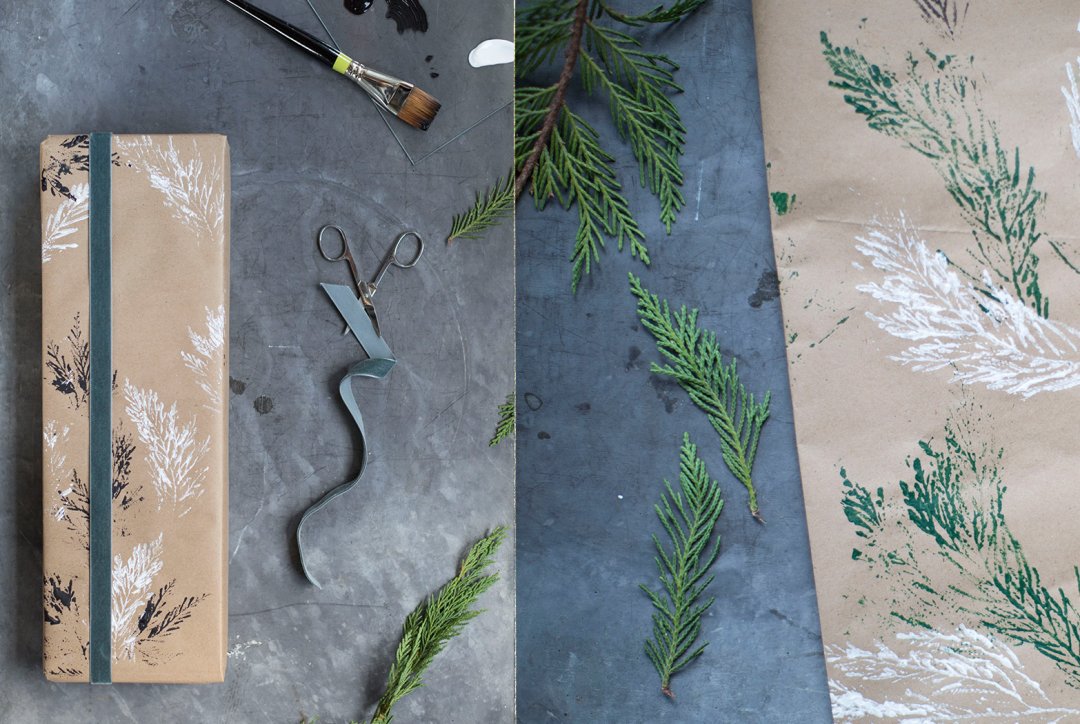 For the season of hostess and holiday gifting, look to the winter landscape to make small surprises even more special. Take a walk to gather mossy twigs, cedar cones, pods, and berries for natural toppers, or collect clippings from evergreens and indoor ferns to create natural stamps. A quick coat of paint transforms these living specimens into lacy patterns to bedeck one-of-a-kind packages. Read on for our stamping how-to.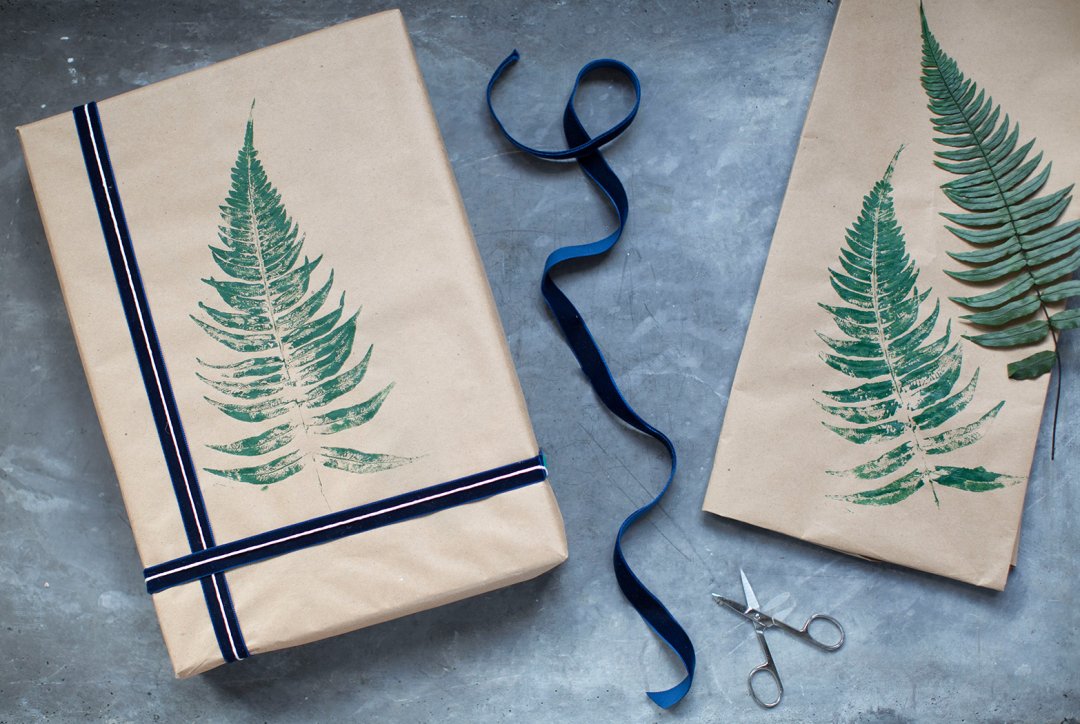 What You'll Need
Kraft wrapping paper
Acrylic paint (black, white, and green work well on kraft)
Fresh fern leaves
Foraged evergreen cuttings
Sheet of Plexiglass or a flat glass surface for spreading paint
Sheets of paper or cardstock
Paint roller and brush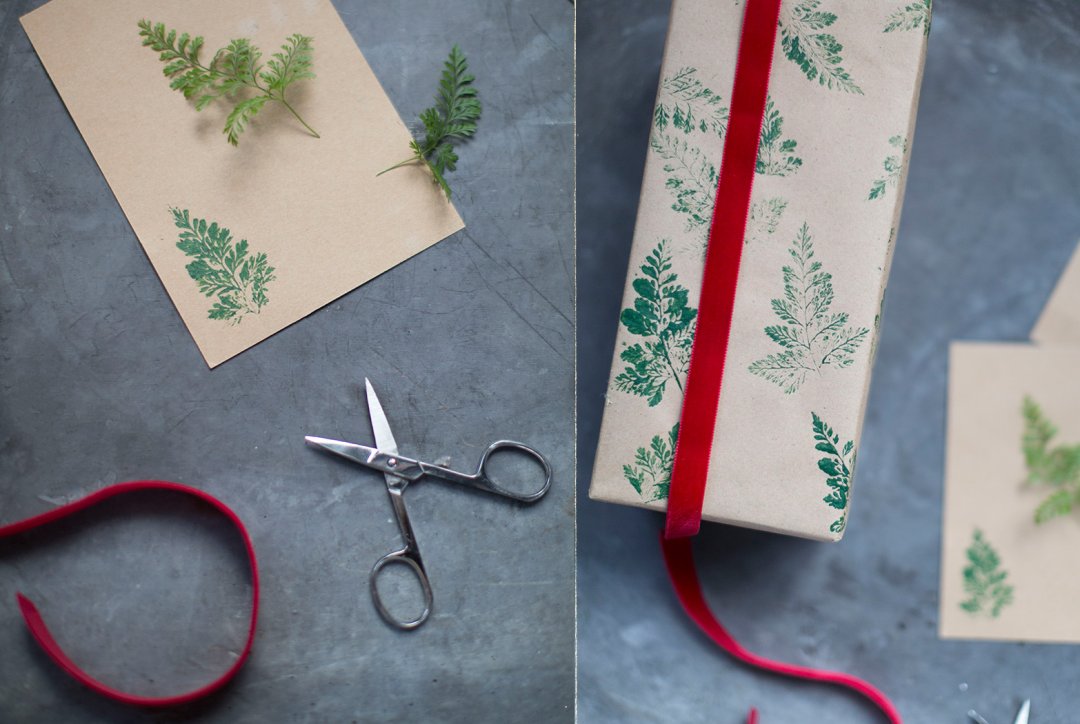 For sturdy specimens like evergreen cuttings, start by rolling a layer of paint onto the Plexiglass or glass. Roll slowly for thicker coverage, or quickly for a thin layer. Place the greens onto the painted surface and press down gently to coat; if needed, roll over the cuttings with a second layer of paint. Once coated, place the cuttings carefully onto the kraft paper. Press down very gently to transfer the silhouette, then lift straight upward to avoid smudging.
For more delicate specimens like ferns, use a brush to paint directly onto one side of the cuttings. Once painted, carefully place them flat on the kraft paper. Cover the cuttings with a second sheet of paper or cardstock and rub across the surface with your hands to transfer the silhouette.
To make a pattern with depth, create a layer of stamps using one color, then allow them to dry. Once the paint is fully dry, add another layer of stamps in a different color. Repeat this technique with new colors until your desired look is achieved.