Natural Gift Toppers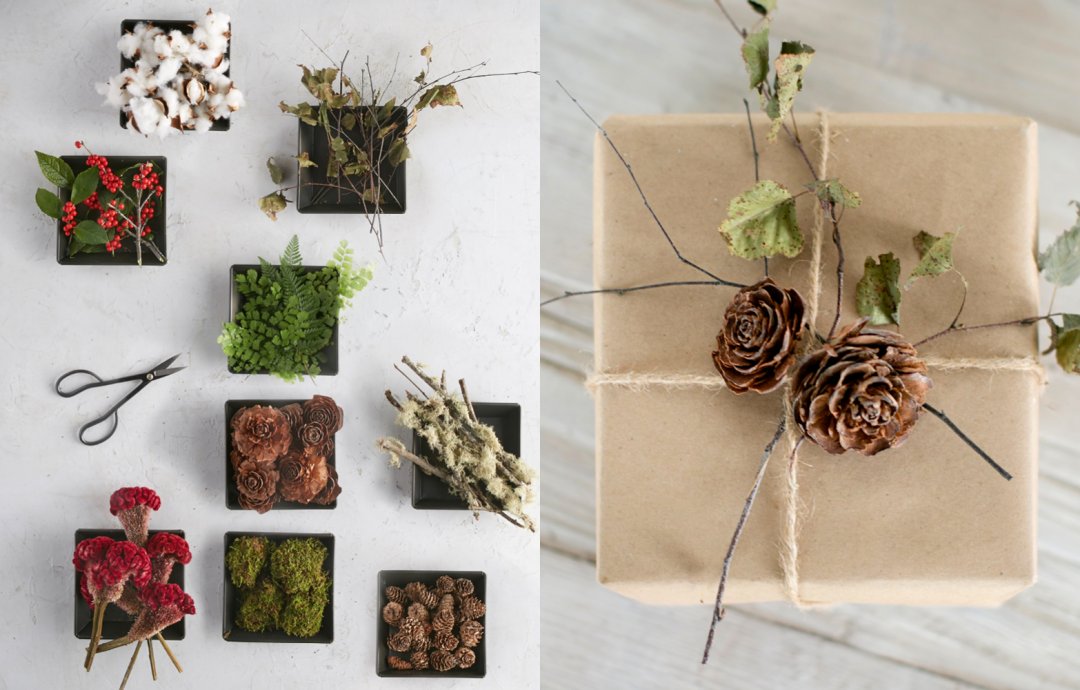 As we prepare for a season of hostess gifting and holiday get-togethers, we're looking to the landscape for ways to make small presents extra-special. Our stylists gathered some of their favorite natural toppers -- like the foraged twigs and cedar cones on the box above -- to dress up gifts throughout the season. Read on for a few of their favorite combinations to accent simple, kraft paper packages.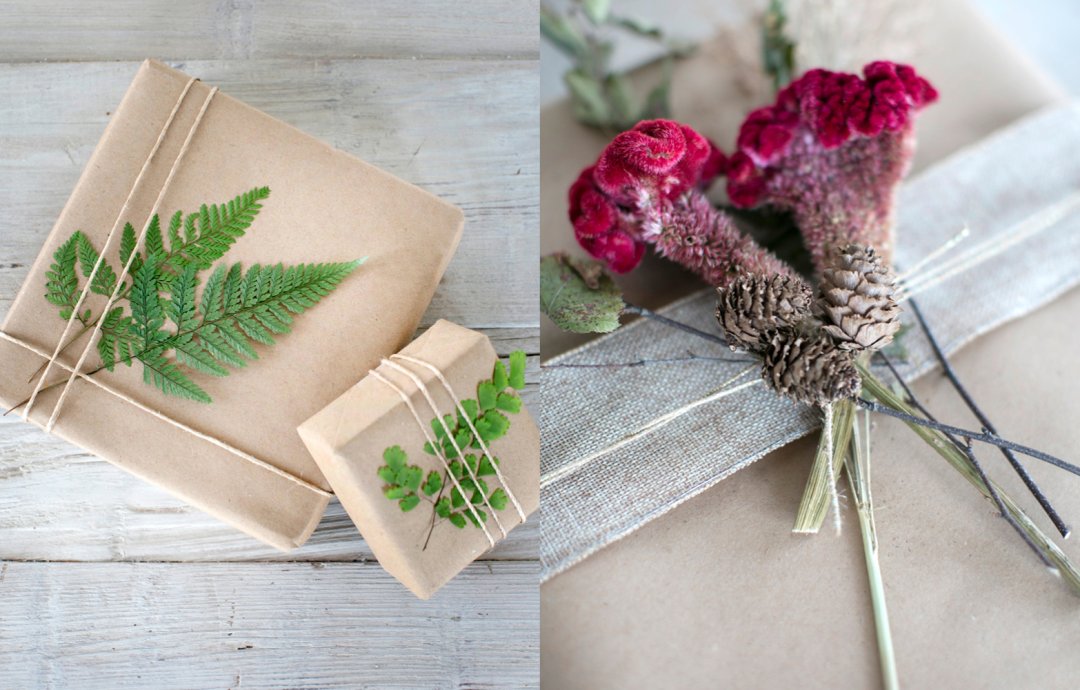 At left, understated packages of paper and twine are dressed up with vivid, green fern fronds. We dried the ferns in our Microfleur Plant Press to preserve their color. On the right, foraged stems and pine cones pair with velvety dried celosia, above a layered band of jute ribbon and twine.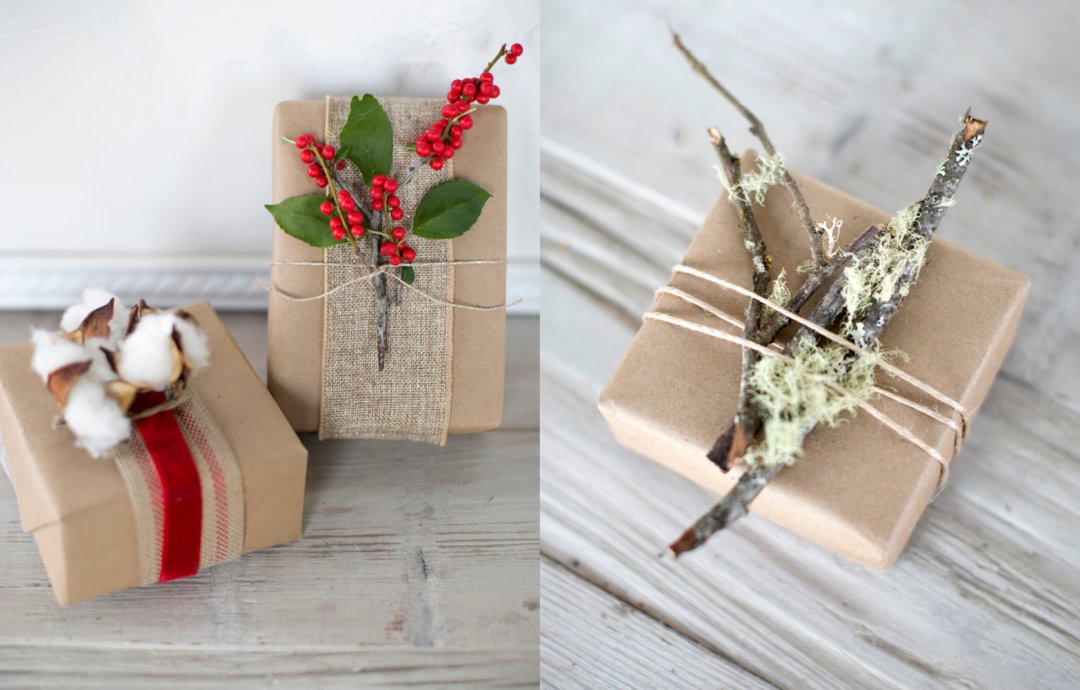 At left, rustic, striped jute and velvet ribbons provide textural interest to a package topped with dried cotton pods. A branch of foraged berries pairs with an extra-wide ribbon and a simple twine knot. On the right, a chunky cord holds a bundle of moss and lichen twigs plucked from the forest floor.