Tiny Trees for a Forest Centerpiece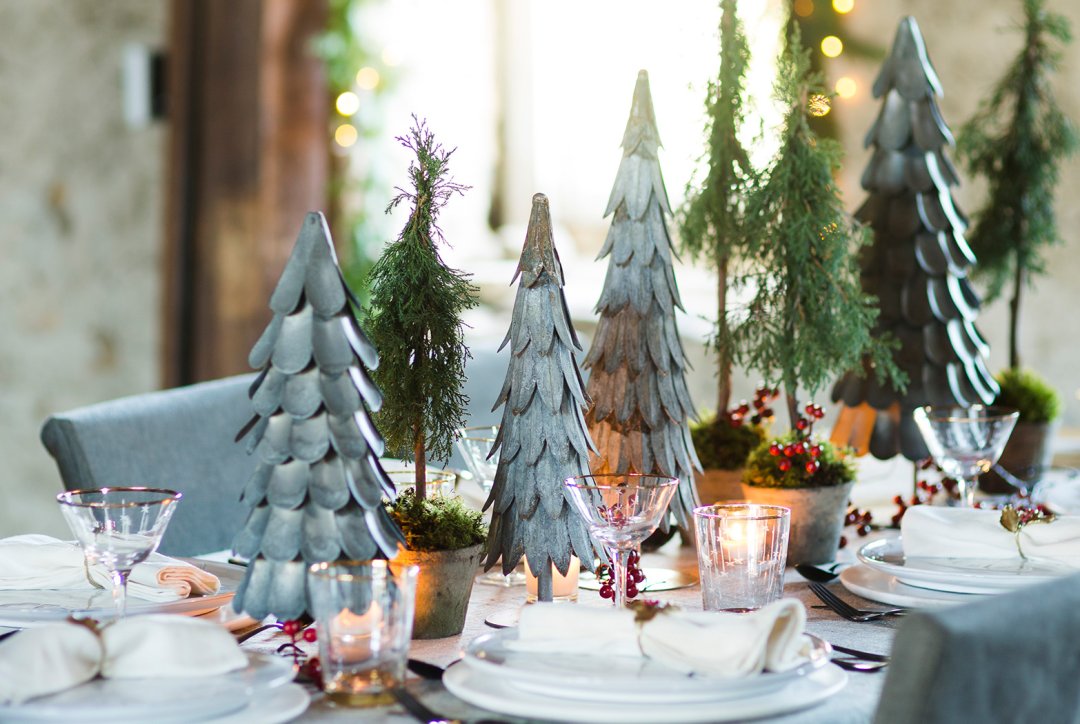 As we prepare for a season of holiday gatherings, we're transporting the winter forest to the tabletop with tiny, handmade trees. Inspired by the Scandinavian tradition of juletraes--or miniature Christmas trees--these diminutive firs are the season's most festive centerpiece. Best of all, they're made from a simple combination of foraged twigs and pine cuttings. Read on to get the look.
Start by gathering a few handfuls of tiny pine sprigs, from your own yard or while you're at the tree lot selecting your holiday fir. At the same time, collect some straight, sturdy twigs. Leave a gap at the bottom of each twig to form the "trunk" of the tree, then begin attaching the fresh sprigs to form "branches," using floral wire or dots of hot glue to affix each one. Start with the lowest branches, pointing each sprig downward, and layer additional sprigs until you reach the top of the twig. At the top, add one or two tiny clippings facing upward to form the crown of the tree. Once each tiny tree is created, fill miniature terracotta pots with tufts of moss and anchor the twigs in the moss. Accent the pots with fresh or faux winterberries, and mix the fresh trees with metal firs for a tabletop forest.