Long Weekend Weck Pies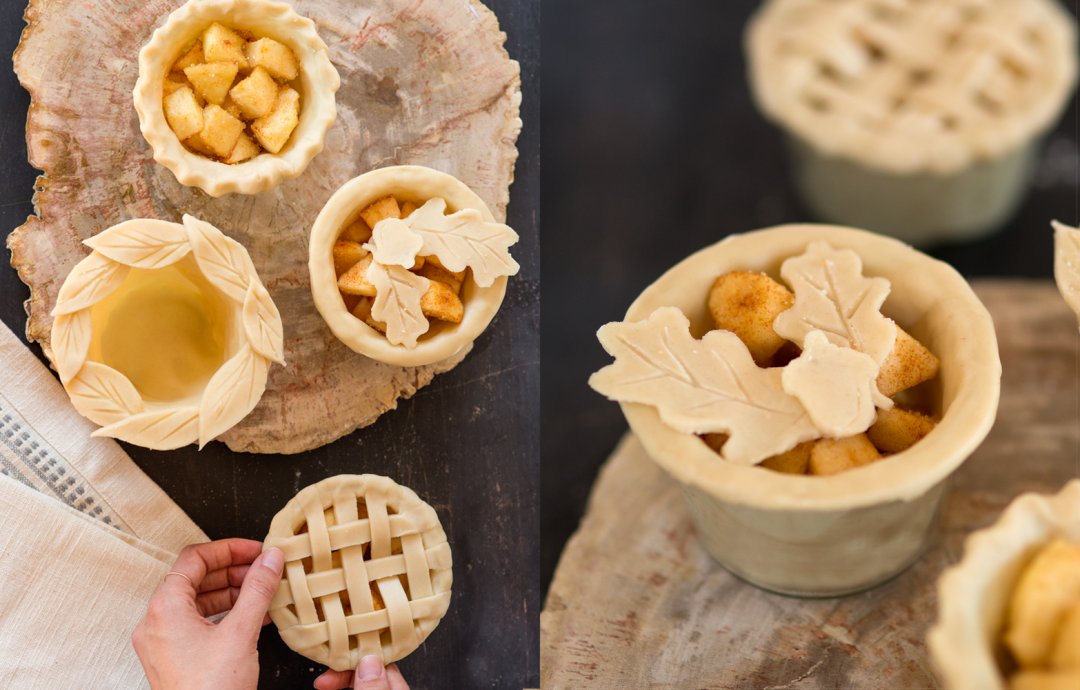 The best of the orchard is filling our kitchens, which can only mean one thing: it's pie season! This Labor Day, our weekend plans include making miniature pies in our favorite Weck jars, each one finished with a decorative topper. Baked in a 12.5 oz. jar, these single-serving pies can be made using any recipe you like; we chose a classic apple, using some of the harvest's first fruit. We can't wait to serve up our freshly-baked treats at long weekend get-togethers. Find our tips for creating the perfect crust, below.
1. Make sure to keep the dough chilled as you're cutting out the shapes. When dough gets warm, it becomes stretchy and sticks to the knife, making it tough to work with.
2. Keep in mind that smaller shapes will bake faster. For very small shapes or toppers on large pies, it's helpful to bake the cutouts separately, then add them to the pie while it's cooling.
3. Brush your crust with a beaten egg to get a warm, golden color after baking.