Our Layered Bulb Garden: May Flowers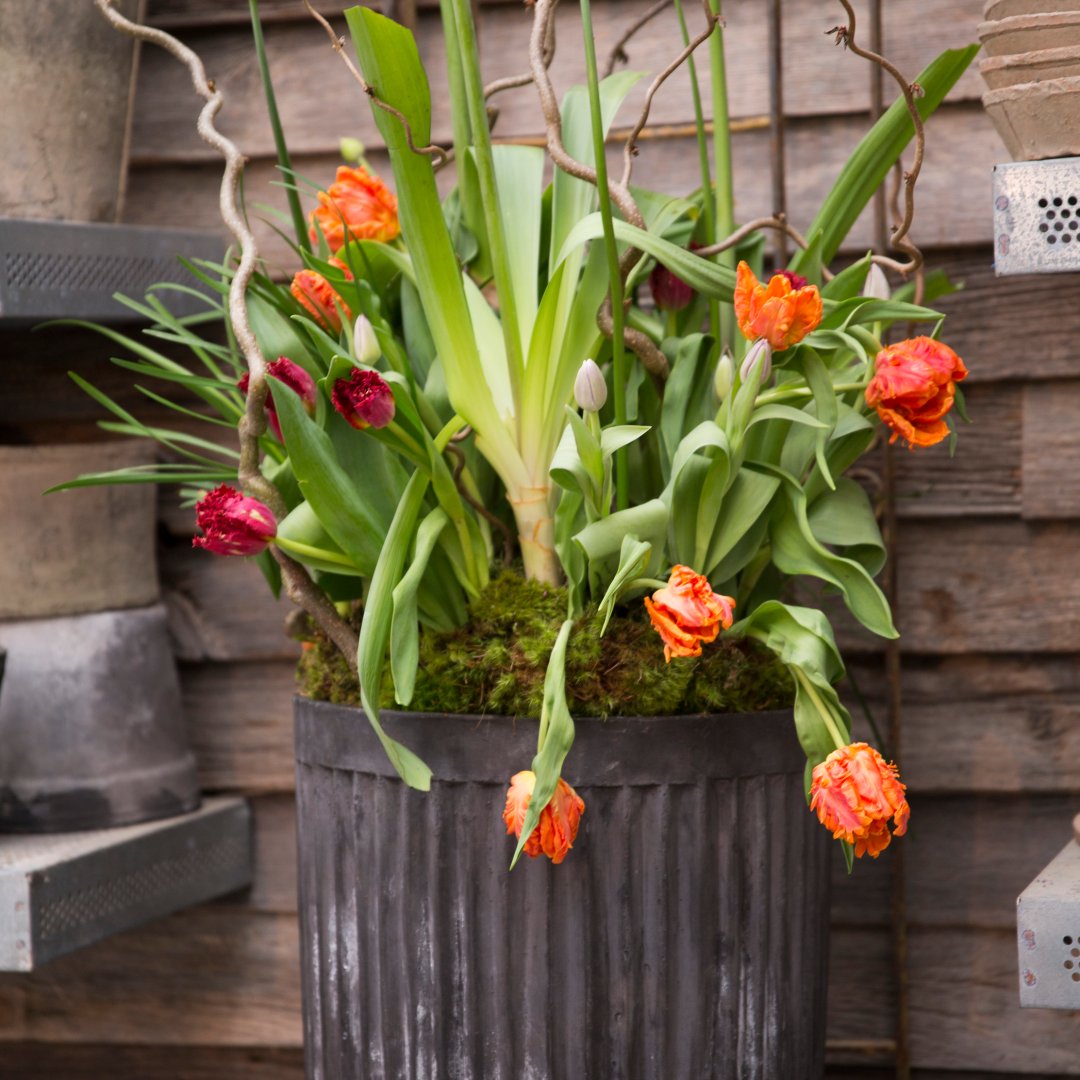 Earlier this year, we planted a layered container garden of bulbs that would bloom from March through May for continuous color on the doorstep or patio. At the beginning of April, we welcomed the first wave of bulbs in bloom, including 'Delft Blue' hyacinths and cheerful daffodils. This week, our ever-evolving garden bloomed once again with a crop of late spring flowers! This time of year, we love the bold and bright combination of richly-hued 'Princess Irene' tulips with ruffled petals and spiky 'Gladiator' Giant Allium against a backdrop of vibrant greens. Our curly willow stems remain in the planter to provide support for these tall flowers, which will enliven our outdoor spaces as the weather warms up. We're already looking forward to planting another layered garden next year!
In case you missed it, take a look back at the growth of our garden in Planning & Planting, Branching Out, and Spring's First Blooms.