Iced Honey Tea Au Lait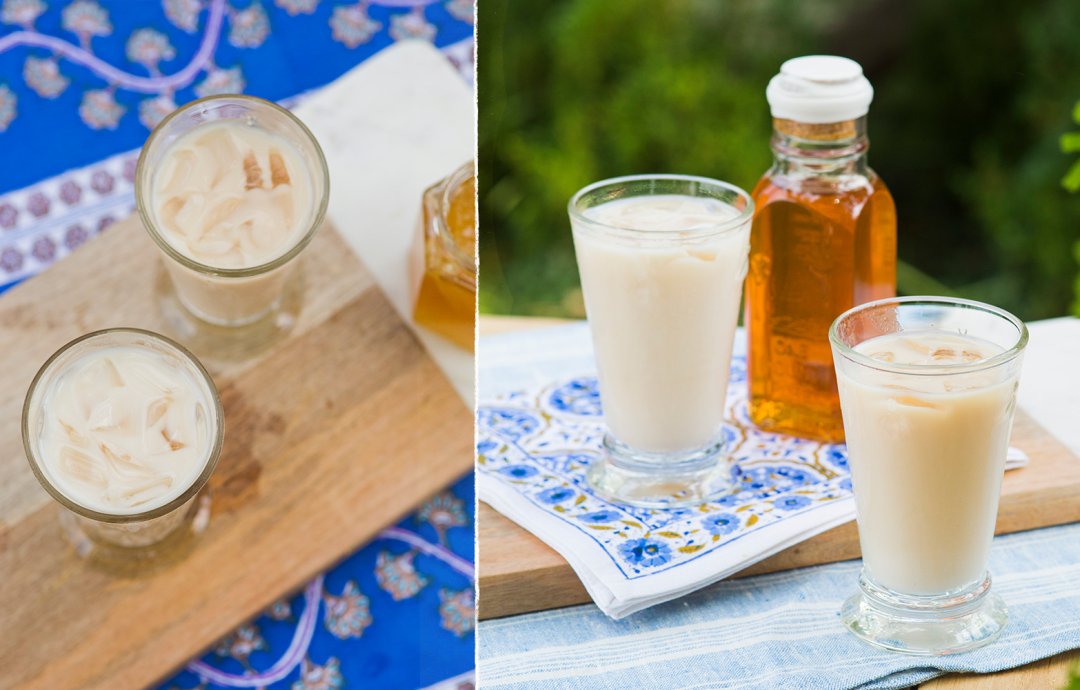 A seasonal favorite from the Garden Cafe barista, the Iced Honey Tea Au Lait is keeping us cool all summer long. We're serving up this refreshing sip, made with local honey from our friends at BumbleBerry Farms, in a sweetly-themed highball glass. The Iced Honey Tea Au Lait arrives just in time for our Honey and Cheese Festival, a high summer celebration of our favorite sweet and savory pairing. The folks from Bumbleberry Farms will join us at Styer's for the festival, along with cheesemakers from The Farm at Doe Run and terrain's experts on the importance of bees in the garden and beyond. Find the recipe below and join us at the Honey & Cheese Festival on July 22 at Styer's and July 23 in Westport.
Iced Honey Tea Au Lait
1 teaspoon black tea
6 oz. milk
Vanilla syrup
Honey

Steep 1 teaspoon of black tea for 3 minutes in 6 ounces of hot water. Stir in 1 pump of vanilla syrup and 1 tablespoon honey. Pour tea mixture over ice and top off with 6 oz. cold milk. Finish with a drizzle of honey.
You May Also Like:

Cheers to ice tea au lait...I always prefer my tea with honey! Happy summer afternoon sipping!