How-To: A Zinc Homestead Wreath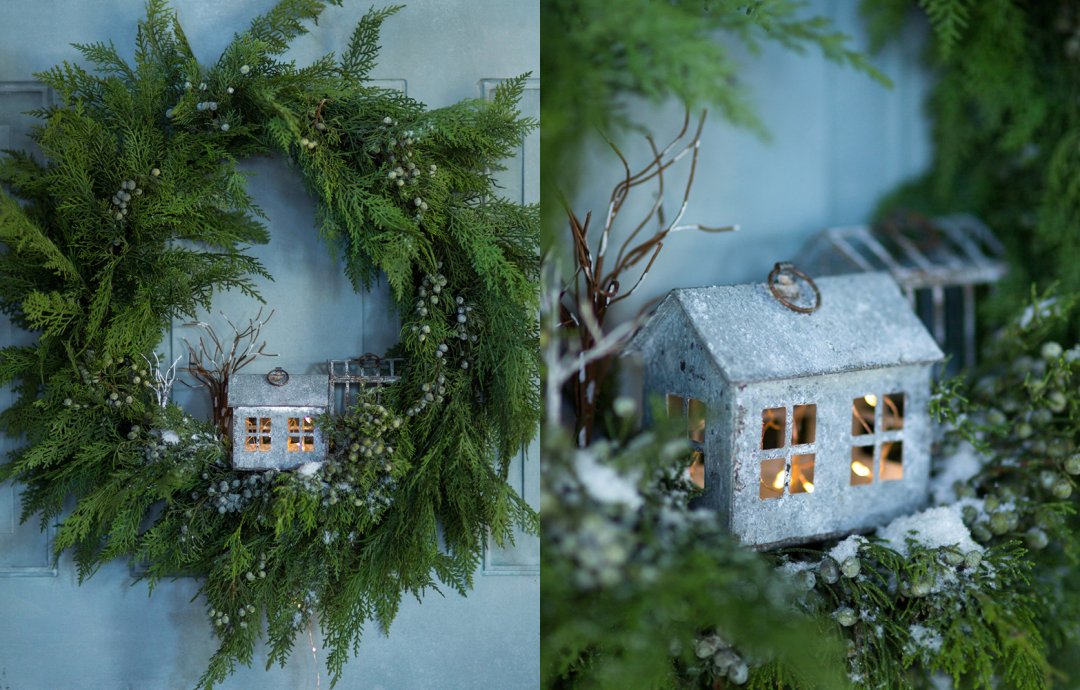 Each year, we eagerly await the return of our zinc house lanterns; we love building miniature landscapes atop the mantel, on the sideboard, or under the tree. This holiday season, we also created a tiny, illuminated village to dress up our doorstep, framed by an evergreen wreath. Our zinc house ornaments are the centerpiece for this display, which was surprisingly simple to make. We can't wait to welcome guests with this snowy scene all season long.
Beginning with a full wreath of faux cedar boughs, we used florist's wire to attach zinc farmhouse and greenhouse ornaments in the center. Behind the houses, we added a grove of tiny, snowy birch trees. To brighten the display, we filled the farmhouse with our smallest strand of Stargazer Copper Twine Lights. Finally, a dusting of faux snowflakes and sprigs of foraged juniper berries provide the perfect winter accents.