How-To: Wood Burned Easter Eggs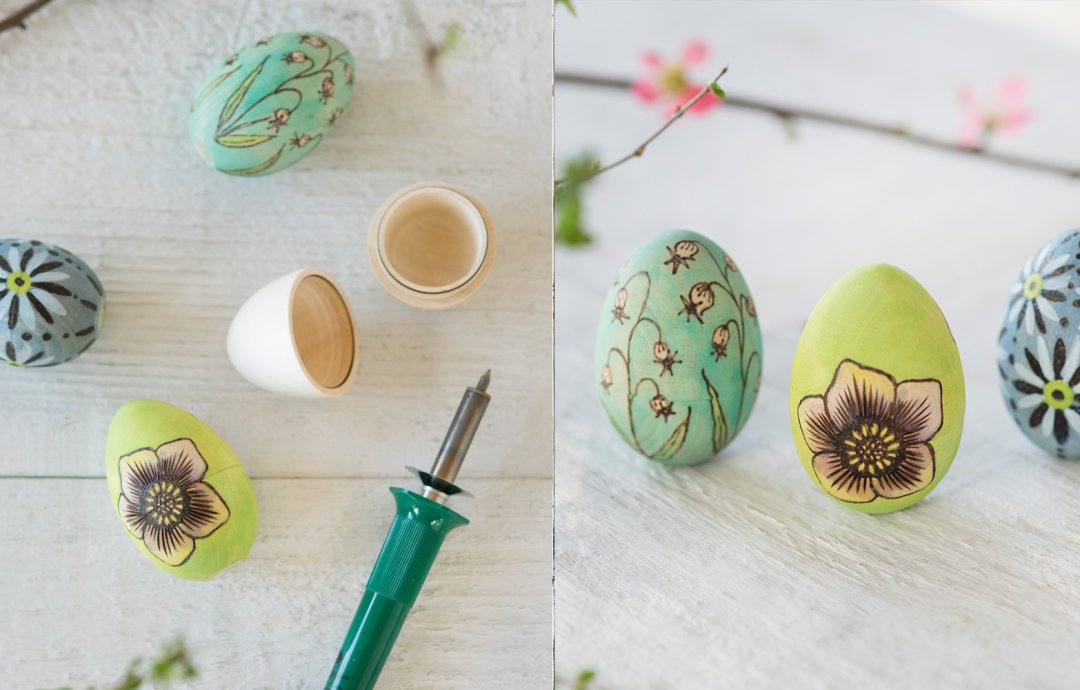 This Easter, we're getting crafty with a fresh take on egg decorating using our wood burning kit. Starting with a set of hollow eggs made from linden wood, we sketched delicate spring flowers using the wood burner, then added a pastel pop with watercolors. Filled with tiny sweets and surprises, these spring beauties are sure to be the star of your egg hunt. Below, stylist Alli M. shares how she got the look.
Alli says, "Before I started on my eggs, I practiced with the wood burner on a similar piece of wood to test out some designs and get a feel for using the tool. Next, I gently sanded the entire surface of each egg and sketched my designs lightly in pencil. You should barely touch the surface of the egg with the wood burner, and build up your design to the desired darkness by lightly tracing over the same area a few times. Once the outlines were complete, I colored in each design using watercolor washes."