How To: Stargazer Garden Spheres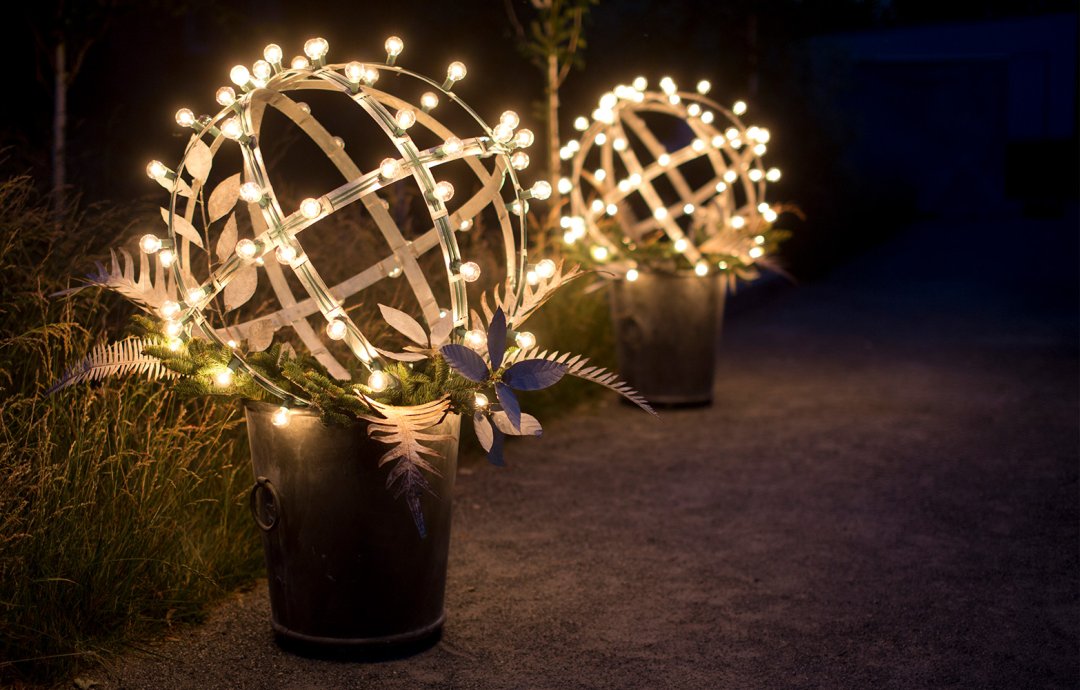 As the holiday season approaches, we're looking at some of our favorite garden fixtures in a brand-new light. Reimagined with globe lights and a bouquet of metal foliage, our Meridian Sphere and Ring Handle Iron Planter become a bright and beautiful sculpture for winter's long evenings. This high-impact holiday look is surprisingly simple to achieve. Read on for the how-to from our designers.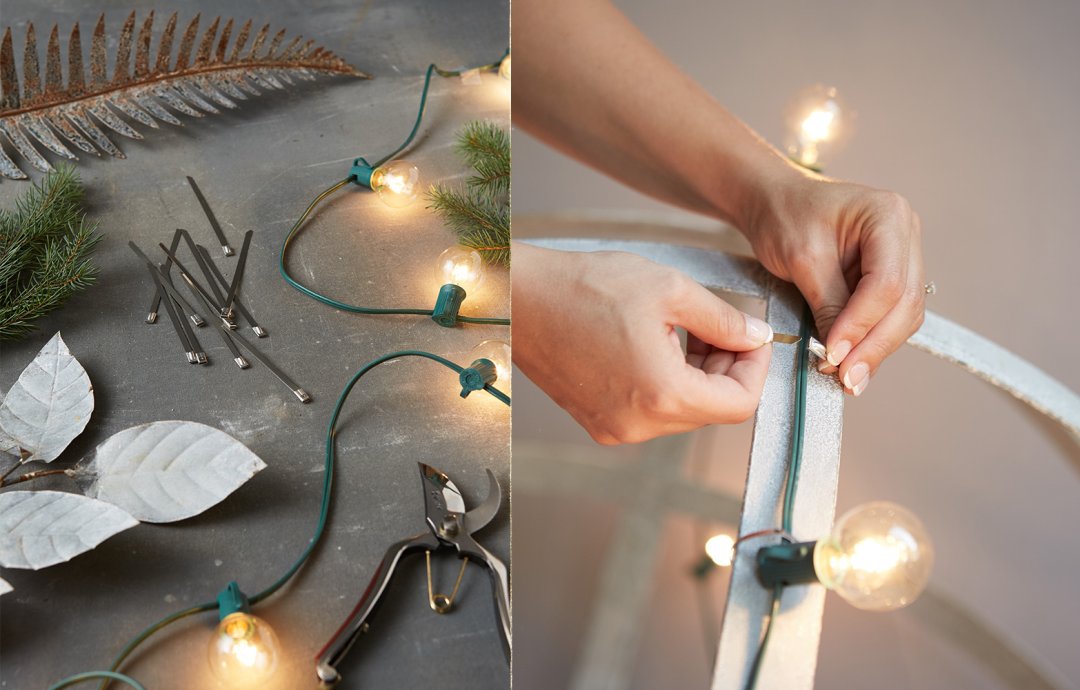 The first step to creating our starry sphere is stringing the structure with globe lights. We used metal cable ties in matching silver (found at the hardware store) to secure the light cord to the sphere. Trim each cable tie with metal snips to fit around the bands of the structure, then use the ties to secure the cord. The key is keeping the strand flat and taut so the bulbs stay upright; try placing a cable tie close to the base of each bulb to keep it from dropping to the side, plus additional ties as needed between bulbs.
Once the structure and lights are combined, fill the planter with a base of fresh-cut evergreen boughs. Rest the sphere gently on top of the fresh cuts, then tuck in a variety of metal stems to achieve a wild, full silhouette.
I have been searching for a great light fixture to hang over the dining table. I hope to create this and hardwire a Large & Small Spheres. Thank you for the inspiration, nicely done.

How beautiful! Going to use these during the holidays and then again at a Florida Lakeside rehearsal dinner in March! Thank you!!!