How-To: Pressed Flower Globe Ornaments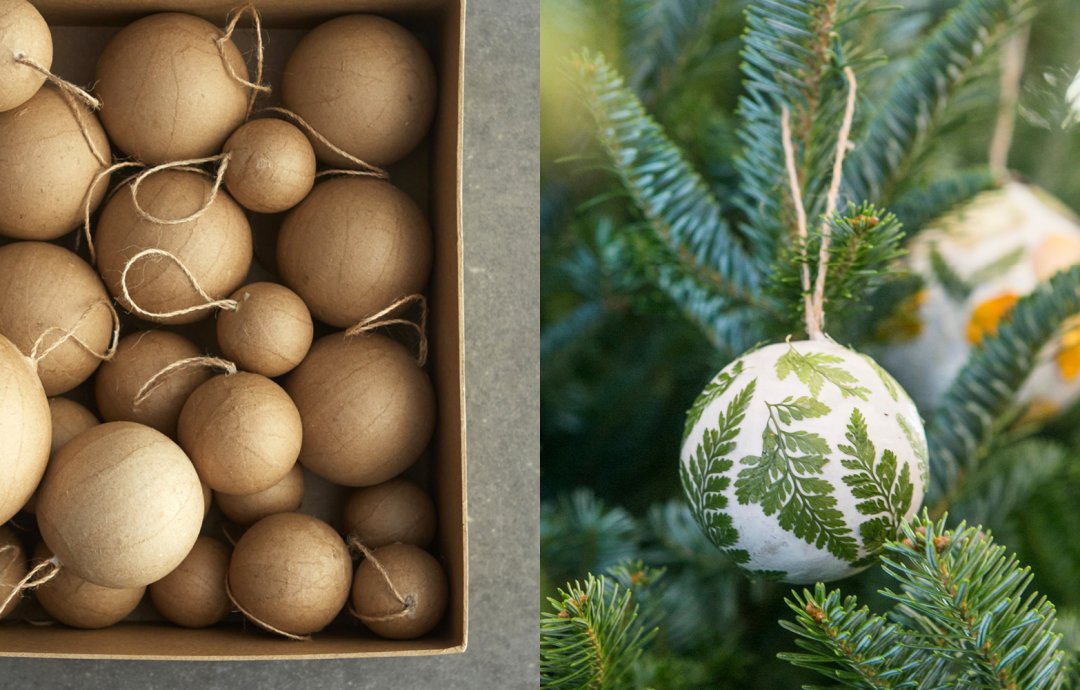 Newly arrived in the Winter Shop, a set of papier mache globe ornaments is ideal for a creative take on Christmas décor, ready to be decked out with custom designs. Our stylists gathered inspiration from the nursery for the ornament look above, dressing up a few globes with colorful, preserved petals and fern fronds. Whatever the weather outside this holiday, we'll have a vibrant memento of the garden on our tree.
To create our botanical ornaments, we started with a mixture of flowers and fern cuttings. To quickly dry our fresh cuts, we used the Microfleur Plant Press, which speeds up the plant pressing process by quick-drying flowers in the microwave. Specimens dried in a Microfleur retain remarkably vibrant colors when compared to traditional drying methods. Once our flowers were ready, we painted a few of the ornaments white to better showcase the bright blooms. After coating the ornaments with matte Mod Podge, we pressed the flowers and ferns into place (a quick-drying spray adhesive could also be used). Finally, we coated each globe in a second layer of Mod Podge to seal the design into place.