A Honey Lemon Winter Tonic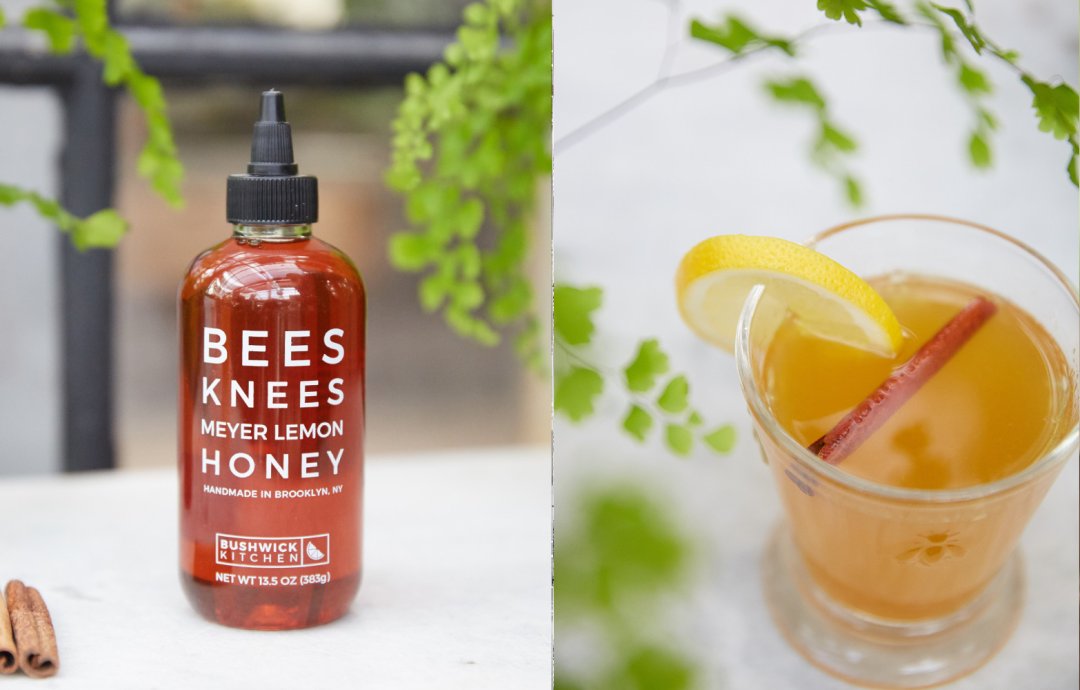 On a cold morning at Styer's, we stopped by the Garden Cafe in search of a winter warmer. Inspired by a brand-new honey from Brooklyn's Bees Knees, Chef Ryan B. made us a simple and healthy tonic with a dash of beneficial turmeric. The base of this tonic is Hudson Valley wildflower honey infused with Meyer lemons. Harvested during the winter months, Meyer lemons are smaller and sweeter than their standard counterparts; they're thought to be a cross between regular lemons and Mandarin oranges. In our tonic, their mild flavor is balanced by the addition of tangy grapefruit juice and apple cider vinegar.
Warm and gently sweet with a tart finish, we'll be keeping this cozy drink on hand throughout the season. This recipe also provides a welcome pick-me-up for winter colds; honey can help to reduce cough and throat irritation, while turmeric offers anti-inflammatory properties and boosts your mood. The combination of apple cider vinegar and grapefruit juice also supports digestive health. Try adding an ounce of your favorite whiskey for a hot toddy, a squeeze of spicy honey for extra heat, or a splash of freshly-brewed green tea for a soothing winter sip.
Honey Lemon Winter Tonic
Serves 2

2 cups water
1/2 cup Meyer Lemon Honey
1/4 cup grapefruit juice
1/4 cup apple cider vinegar
Juice of half a lemon
Pinch of turmeric
1 cinnamon stick
Combine all ingredients in a saucepan and boil until reduced by half. Serve hot, garnished with a lemon slice and cinnamon stick.
You May Also Like: