Our Holiday Store Tour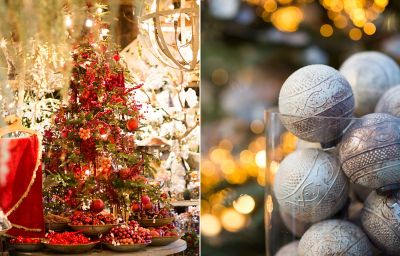 Our stores are fully decked out to welcome holiday shoppers, complete with lots of glowing lights, twinkling trees, fresh greens and much more. Recently, we stopped in at Styer's to take a tour and soak in some of the season's good cheer. From amaryllis bulbs in bloom to a striking chandelier of fragrant eucalyptus, there were festive touches at every turn. Below, we're sharing some of our favorite moments from around the store and talking holiday inspiration with our design team.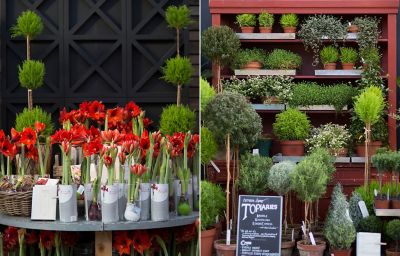 Visual Manager Jenny J. says, "We wanted to recreate the Winter Shop catalog in the store, and truly make a winter wonderland come to life in every corner of Styer's. Different sections of the store showcase distinctive Christmas themes. I especially love the festive reds of Winterberry & Plum, and the regal, weathered metals of A Midnight Clear. In every display, we love adding freshly cut stems, especially eucalyptus and magnolia branches. For even more fresh greenery, lemon cypress topiaries are always a customer favorite. Such a beautiful and classic way to add a bright green touch in your home during the cold winter months."