3 Festive Lantern Looks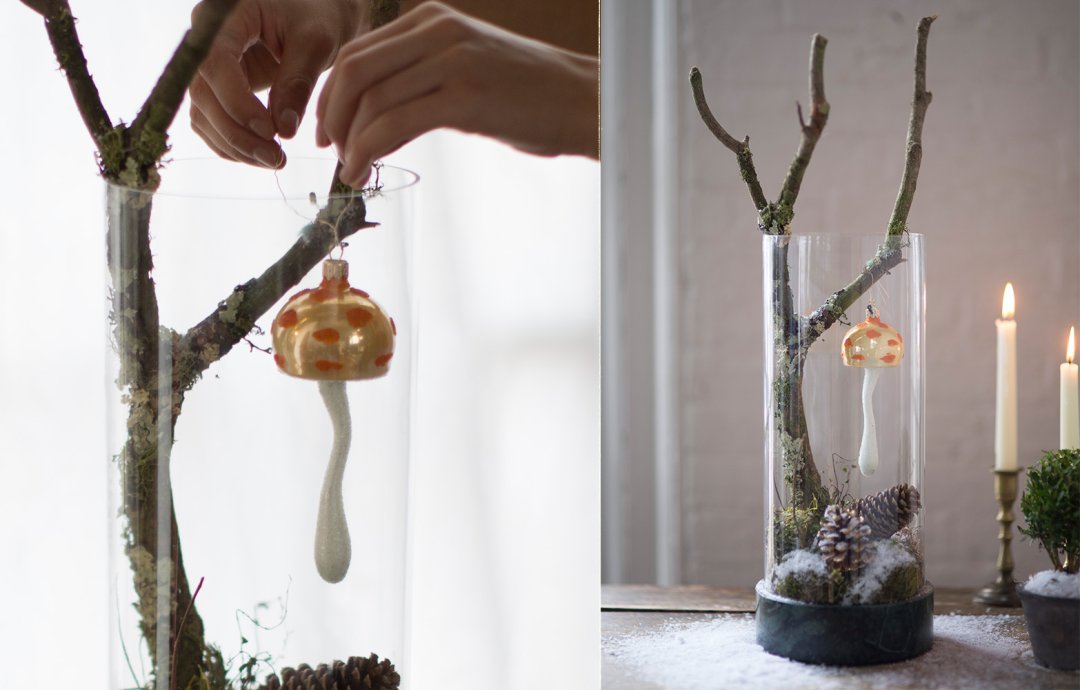 To spread holiday cheer around the house, we're reimagining vessels of all shapes and sizes as glowing lanterns. From cloches that showcase winter botanicals to hurricanes with gilded accents, these displays look beyond traditional lights for new and unexpected ways to fill a lantern. Read on for three lantern looks we're loving right now.
Above, a simple hurricane with a sleek marble base holds a tiny woodland scene. The contemporary vessel contrasts with a variety of foraged finds, including a lichen-covered branch, pinecones, and fresh moss. Suspended from the branch, a glittering glass mushroom ornament completes the forest scene. A dusting of faux snow and a pair of glowing tapers add holiday sparkle.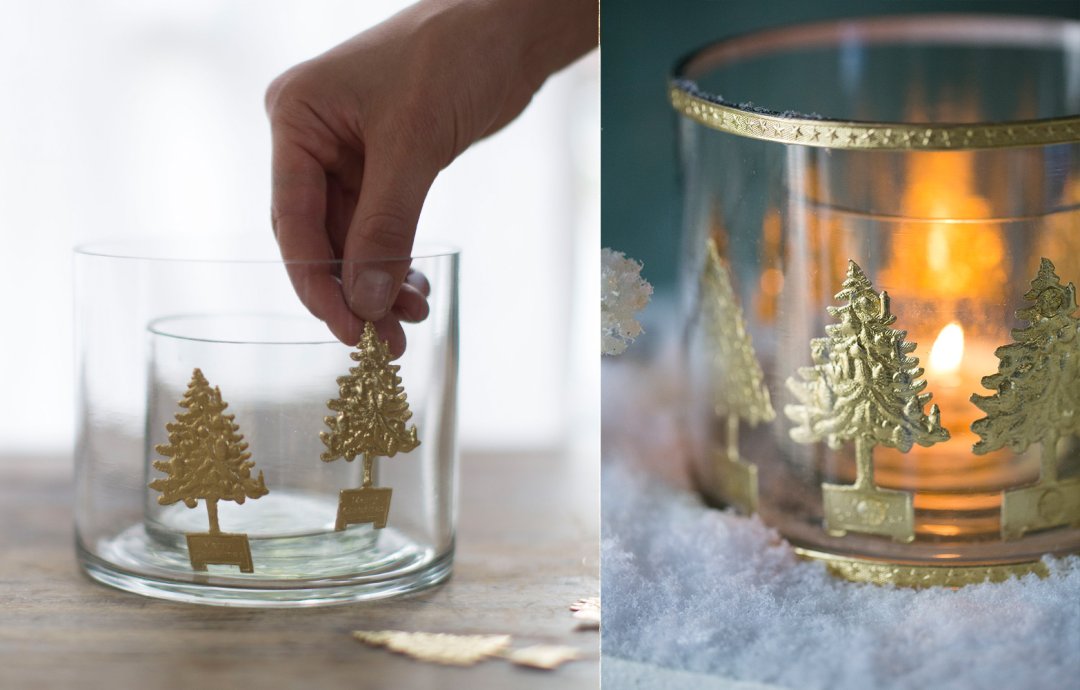 Another hurricane gets a holiday makeover with gilded toppers from our Dresden foil collection. These charming accents are made using centuries-old dies and molds from Germany's Erzgebirge region, which was once the country's capital of paper and wood crafts. Tiny foil trees between the glass walls are paired with a starry border, plus a flickering tea light inside.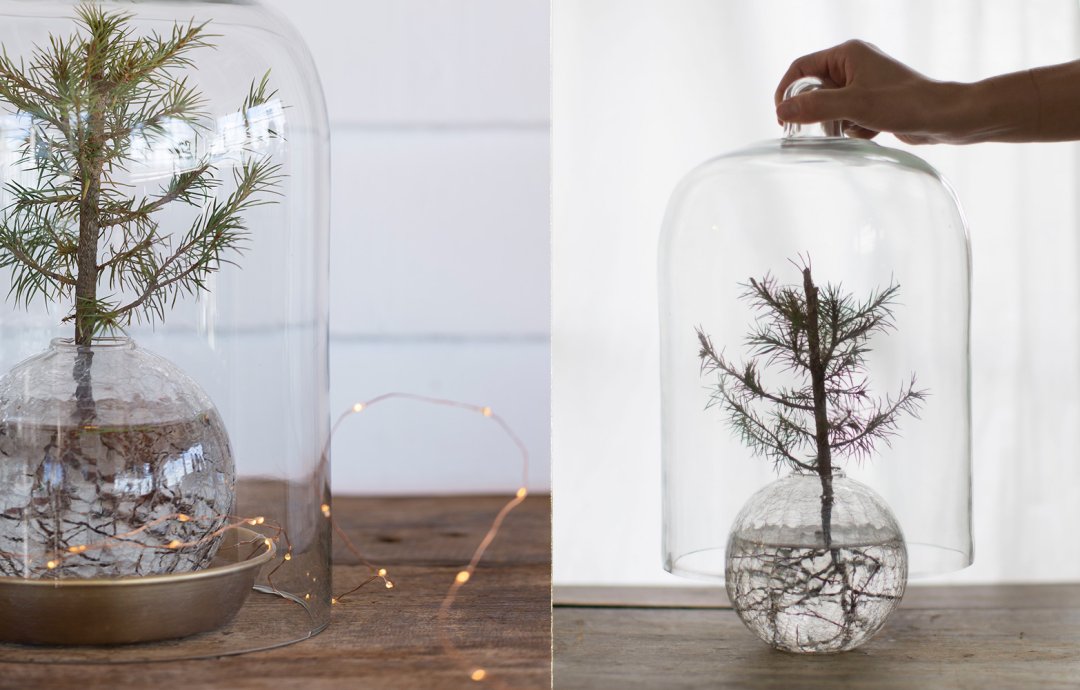 Our final lantern look starts with a branch snipped from a favorite evergreen. This minimalist planting is inspired by a technique developed in Northern Europe, where natural growers swapped soil for nutrient-rich water. To get the look at home, start by cutting a stem just below a leaf, where the plant's rooting hormone is active. Place the fresh cut in a vase of bottled spring water or well water (regular tap water doesn't have enough nutrients), then wait around two weeks for signs of rooting. Make sure to top off the water at the roots as needed. Once rooted, let the simple display stand alone for greenery all season long, or pair it with a polished copper tray and strand of Stargazer lights for added cheer.