Setting the Thanksgiving Table with Haven's Kitchen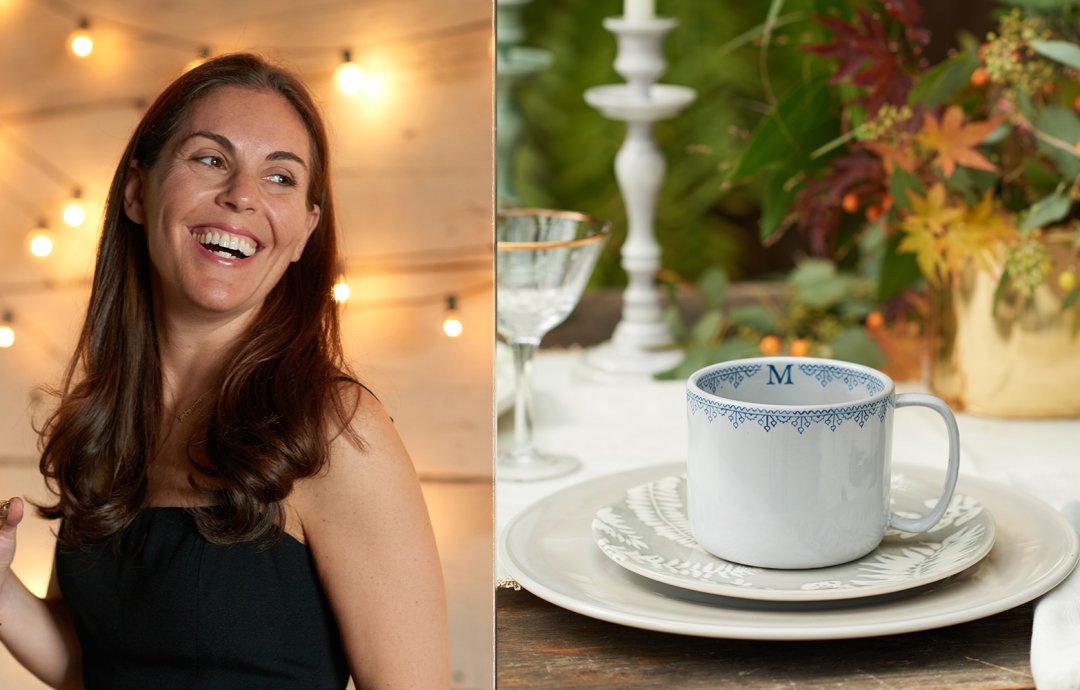 Here at terrain, we're longtime fans of Haven's Kitchen, the Manhattan-based cooking school focused on teaching the pride and pleasure of cooking with seasonal ingredients. A few years ago, founder Alison Cayne opened Haven's Kitchen to educate people about the ways that food can affect our environment, society, and daily relationships. Her new cookbook offers the same approachable, scratch-made recipes, practical techniques, and community-focused spirit that can be found in classes at the school. Over the next few months, Alison will be sharing inspiration, menus, and recipes for some of her favorite seasonal meals here on the blog. For November, her essentials for hosting a Thanksgiving celebration.
terrain: What are your must-haves when setting the table for Thanksgiving?

Alison: I like to use prompts to get a deeper conversation started; sometimes I include a small book about gratitude, a quote, or a donation receipt in everyone's name to set the tone for a fun but meaningful evening. I like a simple table, where the food is what shines. Not too much fuss, but my best quality linens and serveware. I love using fruit and garlands as centerpieces, along with lots of candles. Just make sure people can see each other across the table (not stare into a big bouquet)!
terrain: Are there any touches you add to the table that give a personal welcome to each guest?

Alison: I always give everyone a little gift to take home – a mug monogrammed with their initial is great, or a small topiary that they can keep for years. I use these gifts as the place cards. If you're hosting, make sure, above all, that you're genuinely hospitable and welcoming. Thanksgiving can be chaotic and fraught with family drama, but at the end of the day, it's your responsibility as the host to let everyone at your table know that you want them to be there.
terrain: Which dishes are mainstays on your Thanksgiving menu?

Alison: I am a roasted root vegetable lover. Give me a yam and I'm happy – they don't need all the marshmallow and brown syrup, they're so naturally sweet by themselves. I also adore the vanilla parsnip recipe from our cookbook. Cranberry sauce is a must for me, as is a big, beautiful salad with walnuts and apples.
You May Also Like: