Gardenista in Residence: A Yoga Studio in the Redwoods
Nestled in a stand of towering redwoods, the lush roof garden above rests atop a secluded yoga studio. Located in Mill Valley, California, this one-of-a-kind structure is the result of a collaboration between architect Jonathan Feldman, landscape architect Jori Hook, and owner Kathy Sloan. The studio is built into a hillside, allowing easy access for avid gardener Kathy to tend her rooftop beds of many-colored succulents. This remarkable garden joins many others in Gardenista: The Definitive Guide to Stylish Outdoor Spaces. Recently, we caught up with Gardenista editor-in-chief Michelle Slatalla for a tour of the garden and a conversation on growing a green roof of your own.
terrain: What features made you choose this garden for inclusion in the book?
Michelle: What I particularly love about this project is the flat roof of the studio itself, which is planted with a succulent garden that looks like a patterned quilt. The rooftop garden serves as an insulating feature to cut energy costs, while also bringing beauty to the structure. As a bonus, it serves as a landing pad and habitat for insects, birds, and other small wildlife from the surrounding forest. I think it's wonderful that the gardener took an opportunity to maximize what would otherwise be an ugly space -- the roof at eye level on the path leading to the studio -- and transformed it into a beautiful, surprising garden moment.
terrain: How can gardeners approach building a roof garden? Are there types of structures, or structural elements, that should be kept in mind?
Michelle: The best option for this type of garden is a completely flat roof, or a flat area of roof. The first and most important step is consulting a professional garden designer who specializes in roof gardens, as well as an engineer. The designer and engineer can work together to see if the roof can support the weight of soil and plants. I would also recommend built-in drip irrigation. It's an expensive up-front cost, but key for your roof garden to last and thrive. It doesn't make sense to think that you'll climb onto the roof every day and water!
terrain: What plants do you recommend for a roof garden?
Michelle: Plant choice is so important for a roof garden. You really need to plant things that are hardy and can withstand the elements. Everything is intensified on the roof because there's less protection -- lots of wind, direct sunlight, and heat. So, you need plants that can thrive under those conditions. Succulents are a great choice; since it's surrounded by very tall trees, this garden features succulents that enjoy some partial shade during the day. The garden includes a lot of Echeveria, which grow in a pretty rosette shape and come in lots of colors and sizes. I think the shape of Echeveria mixes perfectly with other succulents, as well as non-succulent plants. If you're in a climate where succulents can grow as perennials, they're a good choice for groundcover at the front of a bed. They're also cost effective, since they spread and take hold quickly, so they can be split over the winter. If your roof is very sunny, I would recommend hardy perennial grasses, self-seeding wildflowers like Queen Anne's lace, Echinacea, and annual flowers. Anything that could thrive along a roadside or in an unprotected environment.
terrain: What trends are you seeing in the world of roof gardens?
Michelle: In New York City, where space is at a premium, we've noticed more and more roof gardens being built. There are some garden designers who specialize in them; Marni Majorelle creates beautiful, residential roof gardens on top of brownstones and on terraces. Another trend we're seeing is edible roof gardens on top of restaurants in urban areas. They require intensive maintenance during the growing season, but they're only expected to last for one year because they're grown to be harvested.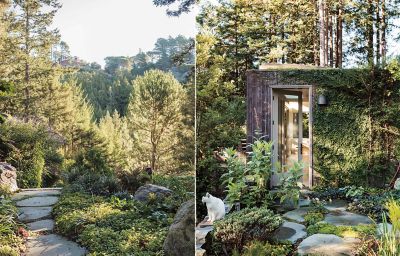 Photo 1 by Matthew Williams. Photos 2 & 3 by Matthew Williams for Gardenista: The Definitive Guide to Stylish Outdoor Spaces by Michelle Slatalla (Artisan Books). Copyright © 2016.