Foraged Wedding Flowers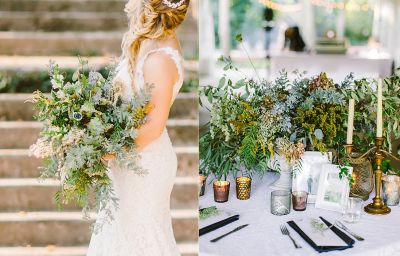 Earlier this fall, terrain photographer Katie H. said "I do" at Pennsylvania's Historic Shady Lane, not far from where she and her husband Kevin met more than ten years ago. In true terrain fashion, the couple headed into the nearby fields and forests to gather fresh, seasonal stems for their celebration. With a little help from her bridesmaids, they foraged all the flowers for their wedding, which were then arranged by our very own Design by Terrain team. Katie shares some favorite floral moments from her wedding day, below.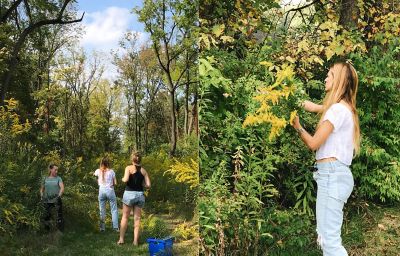 Katie says, "Kevin and I wanted to forage our wedding flowers because nature plays a big role in our relationship. Also, we're huge sentimentalists. We begain dating during our freshman year of high school. Foraging for flowers reminded us of our early years of dating, when we spent a lot of time hiking and getting lost in the woods together. We returned to some of the same places we loved in high school to forage for the wedding, so the entire experience was very nostalgic."
"My favorite flowers from the day included goldenrod, Russian olive, and yellow yarrow. We also used lots of white clematis vine in our installations for its exceptionally sweet scent, which sparked so many memories of our hikes through the woods."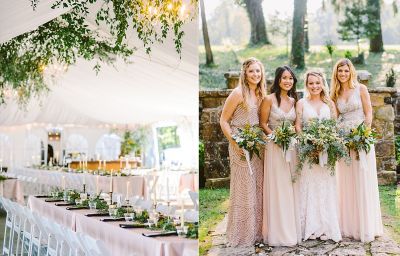 "Once we gathered the flowers, Matt and Katie from Design by Terrain did all the arranging for the big day. Inspired by some of the vining plants we collected, we wanted the overall feeling of the florals to be very unruly and imperfect. Our favorite arrangment was the one they created for our sweetheart table, which spilled over with Russian olive and willow branches. I also loved the canopy of greens that dripped from the chandeliers at the peak of the tent -- it was so enchanting!"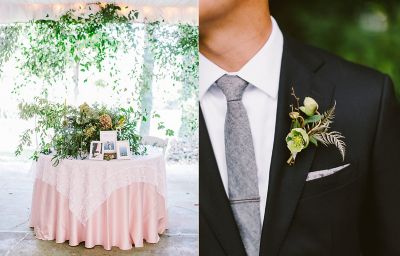 Foraging photos courtesy of Natasha Rowley. Wedding photos courtesy of Redfield Photography.