Fireside Chai Cocktails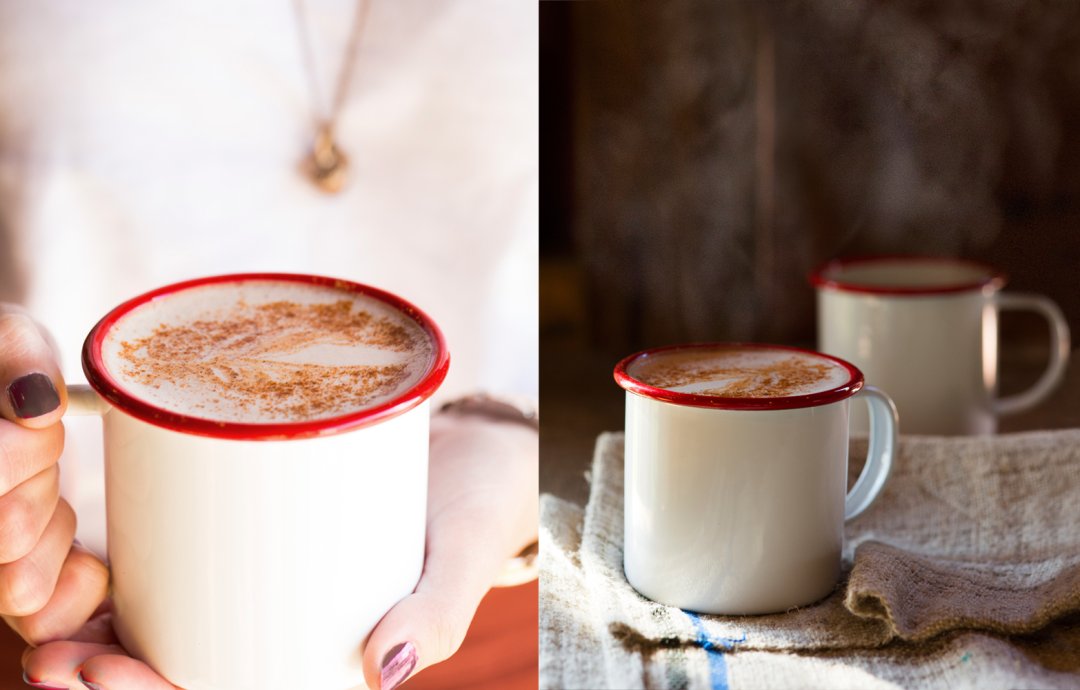 As we head to the fire pit on crisp fall evenings, we're staying cozy with a pair of chai-based cocktails from our baristas at the Garden Cafe. Flavored with warming spices and served in an old-fashioned enamel mug, these crowd-pleasing cocktails will be on the menu at all of our cool season gatherings. Our baristas use a locally-made chai concentrate, but any chai blend can be substituted. Read on for our recipes inspired by two classic fall flavors: pumpkin pie and apple cider.
Pumpkin Pie Chai Latte
Two pumps of pumpkin spice syrup
2 oz. chai concentrate
8 oz. steamed milk
1 oz. whisky or bourbon
Pour whisky or bourbon and pumpkin spice syrup into a mug. Steam milk and chai concentrate together, then pour over the pumpkin spice mixture, holding back the foam. Spoon foam over the latte, then sprinkle with cinnamon before serving.
Hot Cider Chai
6 oz. apple cider
4 oz. chai concentrate
1 oz. rum
Steam apple cider and chai concentrate together. Add rum, stir, and garnish with a cinnamon stick.