Farm to Flower Dinner at Styer's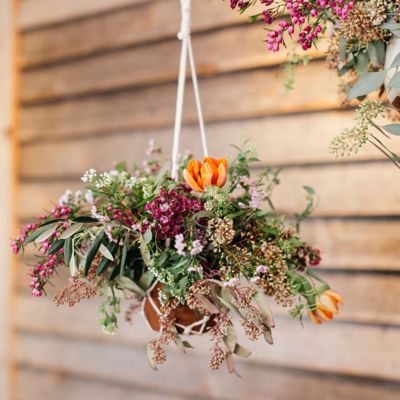 Spring is a season of fresh starts and new beginnings, and we're celebrating that spirit by hosting our first ever evening inspired by the myriad blooms coming into color all around us. Our Farm to Flower event at terrain in Glen Mills is set to be a magical night with a stationed dinner whose flavors are inspired by the garden and cocktails courtesy of our neighbors at New Liberty Distillery.
Our favorite area florists, farmers, and designers including Love 'n' Fresh Flowers, Second & Edgemont, Jig-Bee, The Farm at Oxford, Molly Hatch and our own Design by Terrain team will be joining us to share their spring-forward floral arrangements. "This is the first time we've had floral influencers for a dinner celebrating the season," our event planner shares, "and I'm super excited that Reverend Michael Alan will be there." The local artist known for his collaborations with Art in the Age will be creating botanical illustrations of the evening's floral designs as well as Jane Austen-inspired portraits for guests. Guests can also get creative in the Tiny Tin photo booth, a small vintage styled camper transformed in to a photo booth on wheels and relax in vintage furniture provided by Magpie Rentals.
Stay tuned to see photos of the blossom-infused evening or if you'd like to join us, find details on how to reserve your spot here.
You May Also Like:
$0.97 – $5.95

$4.00 – $8.00