Our Favorite Holiday Light Looks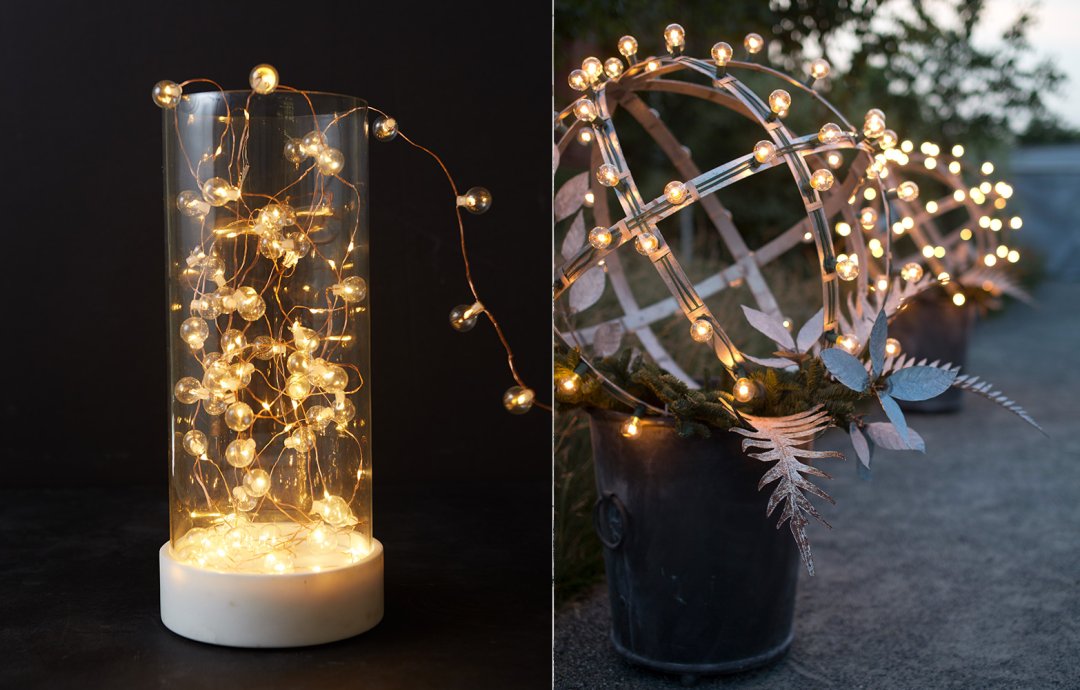 Stargazer lights have returned for the season, and the collection is bigger (and brighter!) than ever. Our classic copper twine strands are illuminating new spaces this season, tucked inside tiny vases, wrapped around wreaths, and even suspended above the table to create a gorgeous, glowing centerpiece. Recently, our stylists shared six of their favorite ways to brighten the harvest and holiday home using our favorite Stargazer lights and some brand-new décor arrivals. Read on to get our glowing looks.
Left (above): A strand of Glass Bubble Lights sheds diffuse light when showcased inside a sleek, glass hurricane with a polished marble base.
Right: A stately iron planter becomes a year-round fixture for pathways and doorsteps when topped with an illuminated garden structure. To start, we affixed our favorite Globe Lights to the frame of a Zinc Meridian Sphere. Next, we filled the planter with a base of fresh-cut evergreen boughs and rested the sphere on top. To complete the look, we tucked a variety of aged metal stems among the boughs.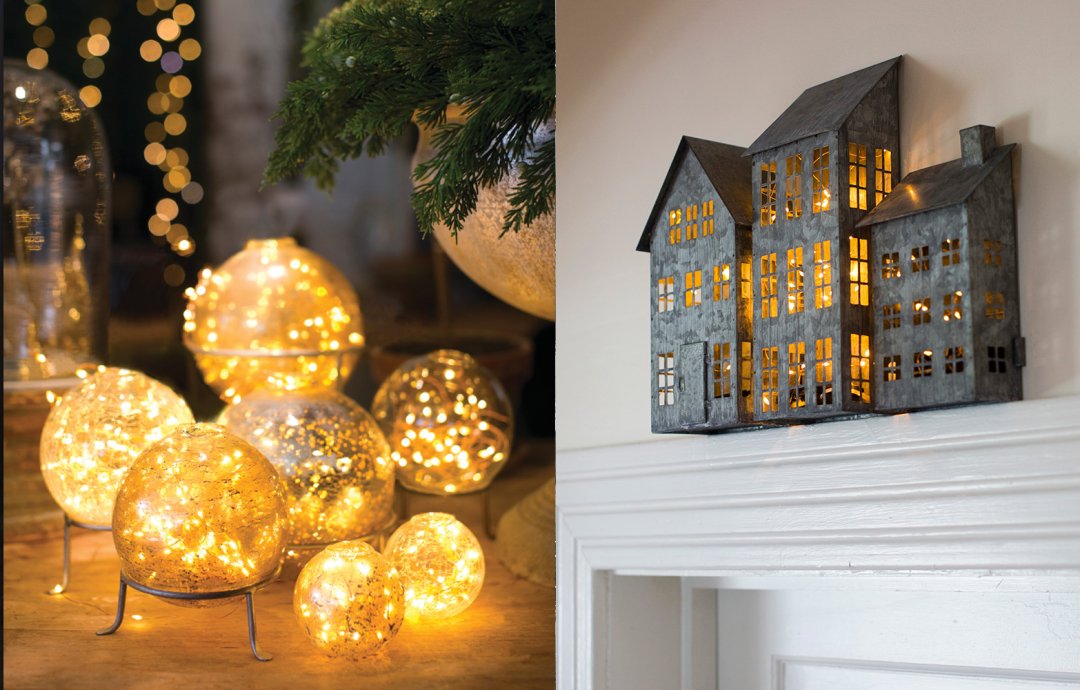 Left: Tiny, battery-powered strands of Copper Twine Lights are tucked into a grouping of spherical bud vases with a metallic finish to catch the light. We elevated some of the vases on petite plant stands to add variation in height throughout the collection.
Right: A trio of new, zinc half houses from the Concordville collection is lit from within by strands of battery powered Copper Twine Lights. These half houses are specially shaped with a narrow depth and flat backs so they can easily be displayed on a mantel, in a window, or -- as seen here -- on the lintel of a doorway.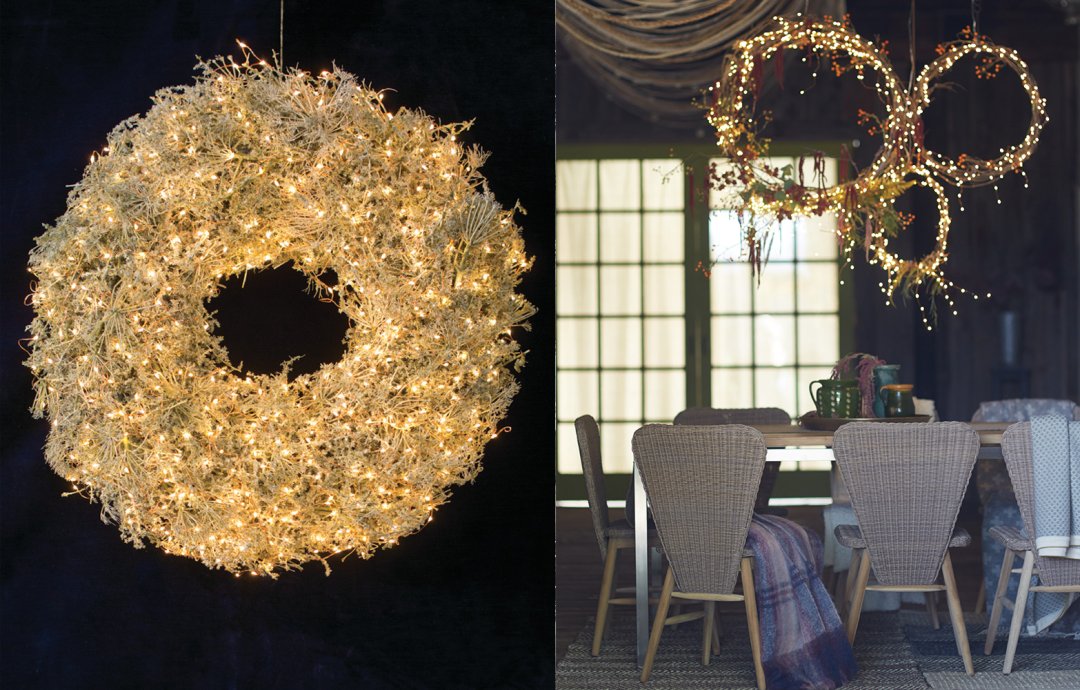 Left: A 100' strand of Copper Twine Lights is woven into a frosty wreath to create a seemingly infinite circle of stars. The wreath is made from dried asparagus stems that are dipped in wax for the silver-gray appearance of first frost. We wrapped the lights densely throughout the asparagus for an allover glow.
Right: A trio of Hanging Circle Taper Holders anchors our final light look, which offers an unconventional take on the centerpiece when suspended above the dinner table. We tied pieces of grapevine loosely around each circle, then embellished the set with a mix of faux and foraged botanicals in the season's rich hues. Finally, we wove a few strands of Copper Twine Lights around each circle, letting the ends trail downward to highlight the hanging florals.