Our Best Baskets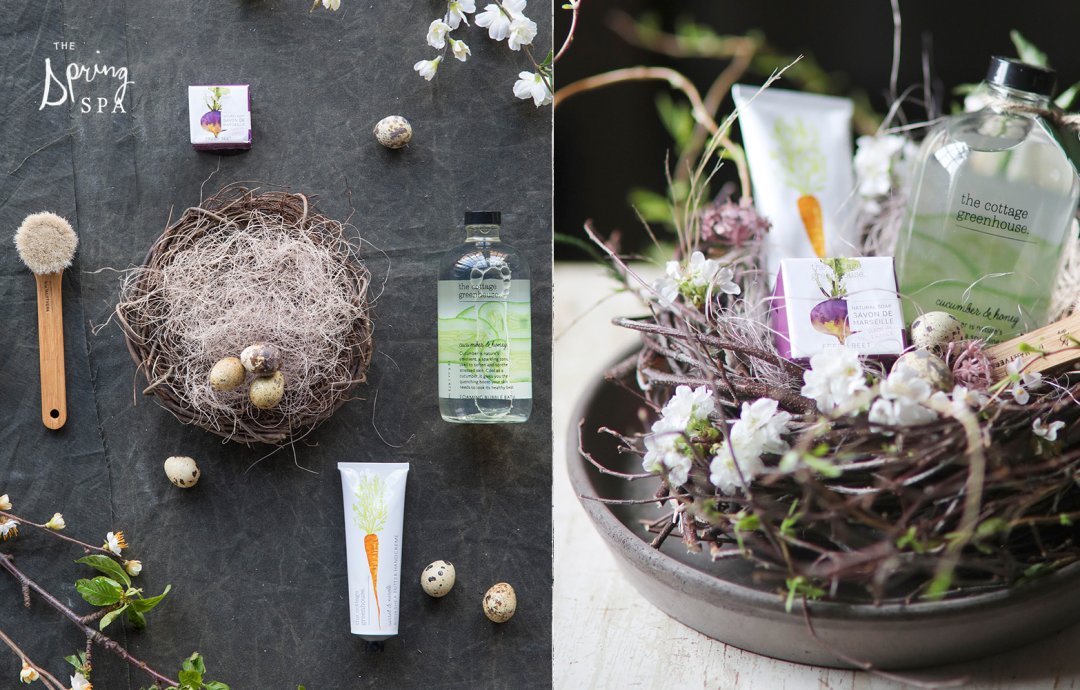 We're taking over for the Easter bunny this year with gift-ready baskets for grown-ups and little ones alike. With lots of surprises to fill our baskets, we created five clever collections curated by personality. Overflowing with seasonal blooms, spa favorites, and our sweetest treats, these baskets are sure to bring smiles this spring. Roll over each image to see what's inside.
The Spring Spa: Inspired by fresh garden produce, a new spa collection from The Cottage Greenhouse serves as the centerpiece for the basket above. Tucked into a twiggy nest, an oak-handled face brush from Iris Hantverk completes this set for an at-home spa day.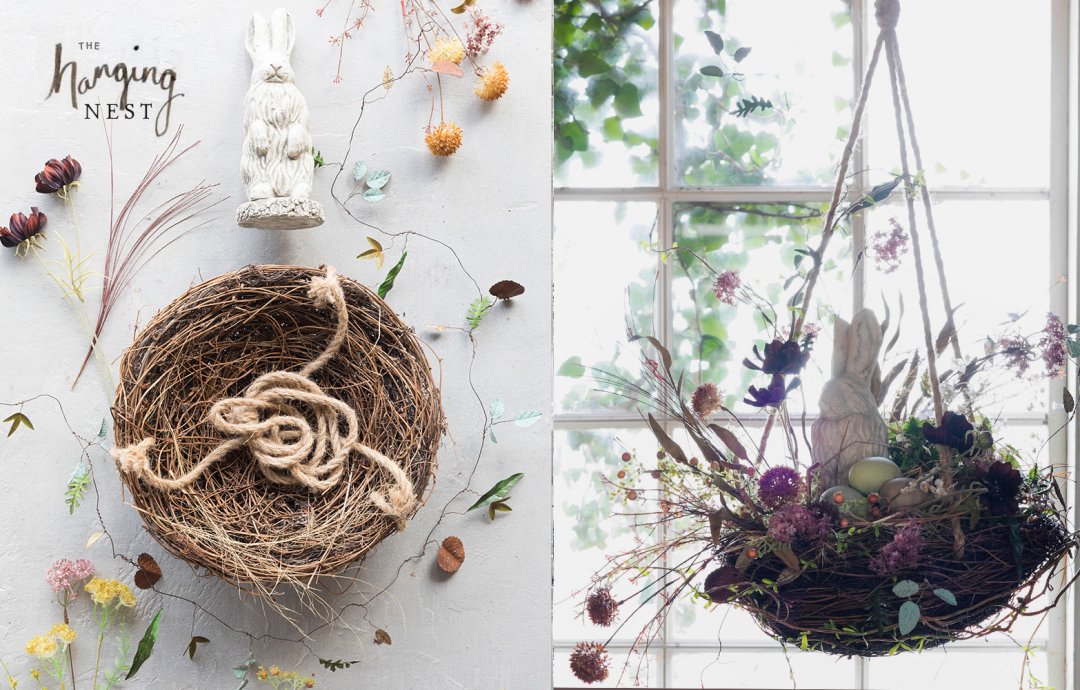 The Hanging Nest: A vibrant bouquet of faux flowers brings one of our nest-inspired basket planters to life. A garland of metallic leaves and a clutch of faux Araucana eggs complete this elevated look, all presided over by a stately cement hare.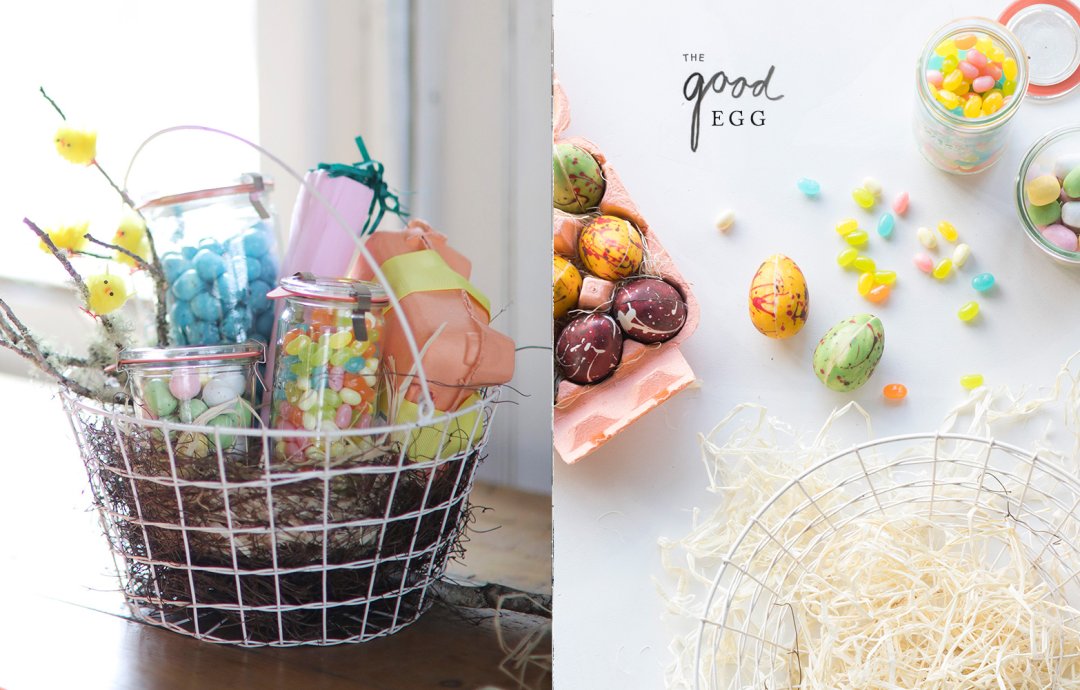 The Good Egg: Sure to please a sweet tooth of any age, our classic wire basket holds an abundance of springtime treats. A trio of reusable Weck jars holds jelly beans and chocolate eggs, while a colorful carton contains ganache eggs from Knipschildt Chocolatier. A flock of fuzzy, chenille chicks perches on mossy branches to finish the basket.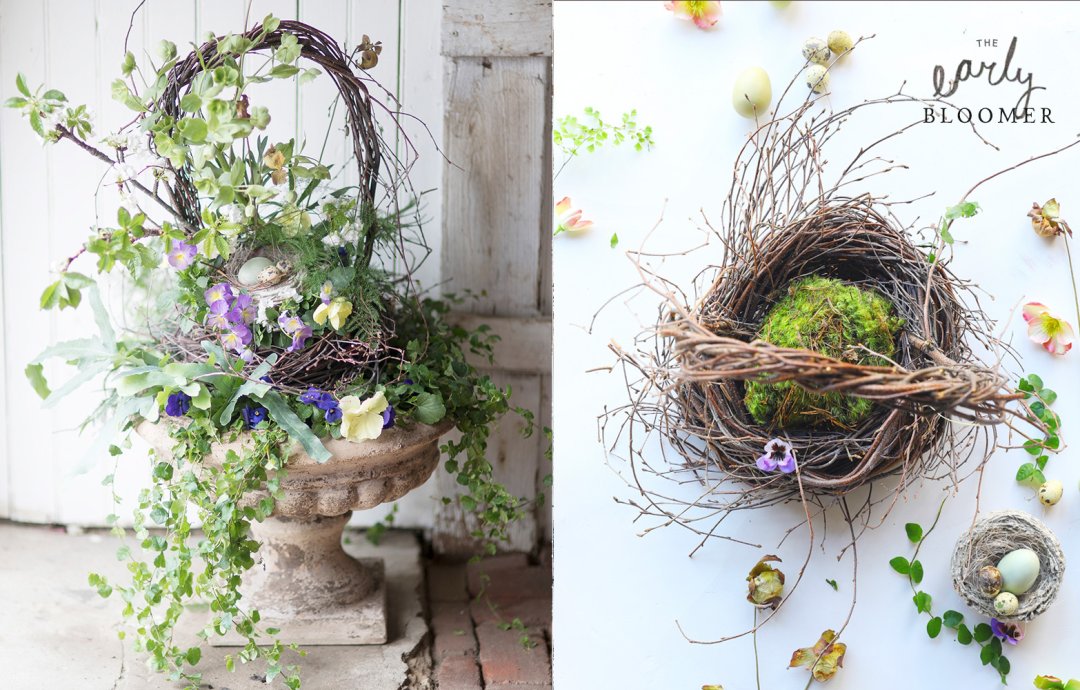 The Early Bloomer: Our most sophisticated basket, we put this blooming arrangement on a pedestal in the form of a terracotta urn. The wild, woodland basket is planted with hellebores, ferns, pansies and ivy, then accented with seasonal branches, dried sarracenia flowers and faux eggs.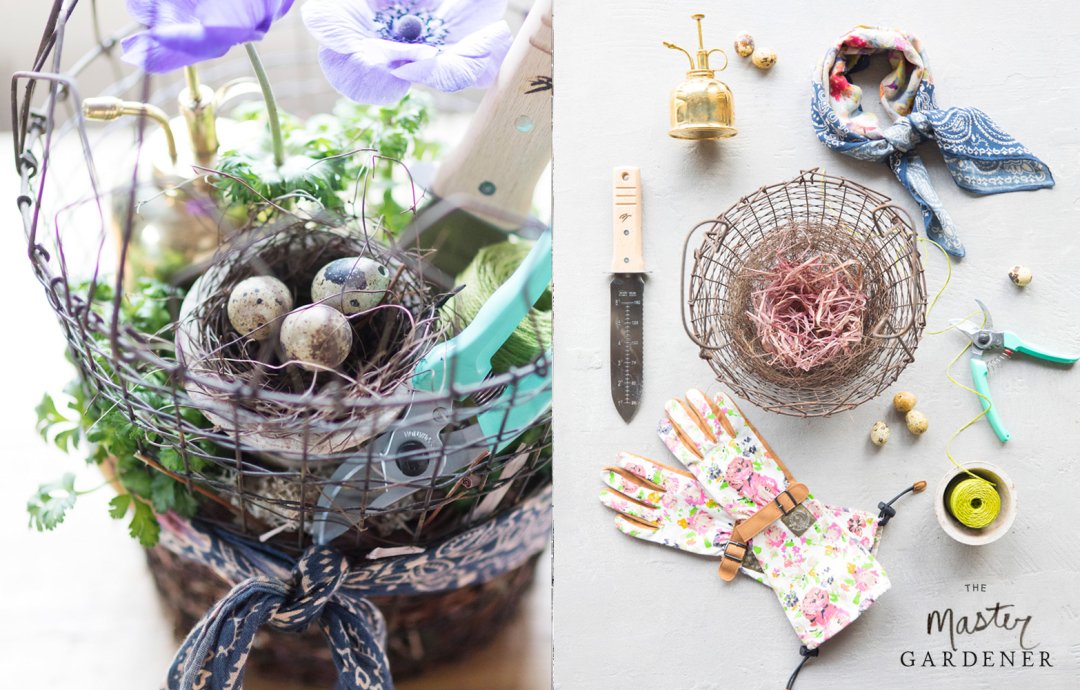 The Master Gardener: The perfect basket for digging into spring, this close-top wire vessel is stocked with a gardener's favorite tools. A Japanese steel hori hori serves as a practical companion for planting, while a brass mister, petite clay pot, pruners, and a spool of twine are ready to tend the garden all season long. A printed cotton bandana and extended cuff gloves complete the collection as accessories for the stylish green thumb.