Gilded Gift Wrap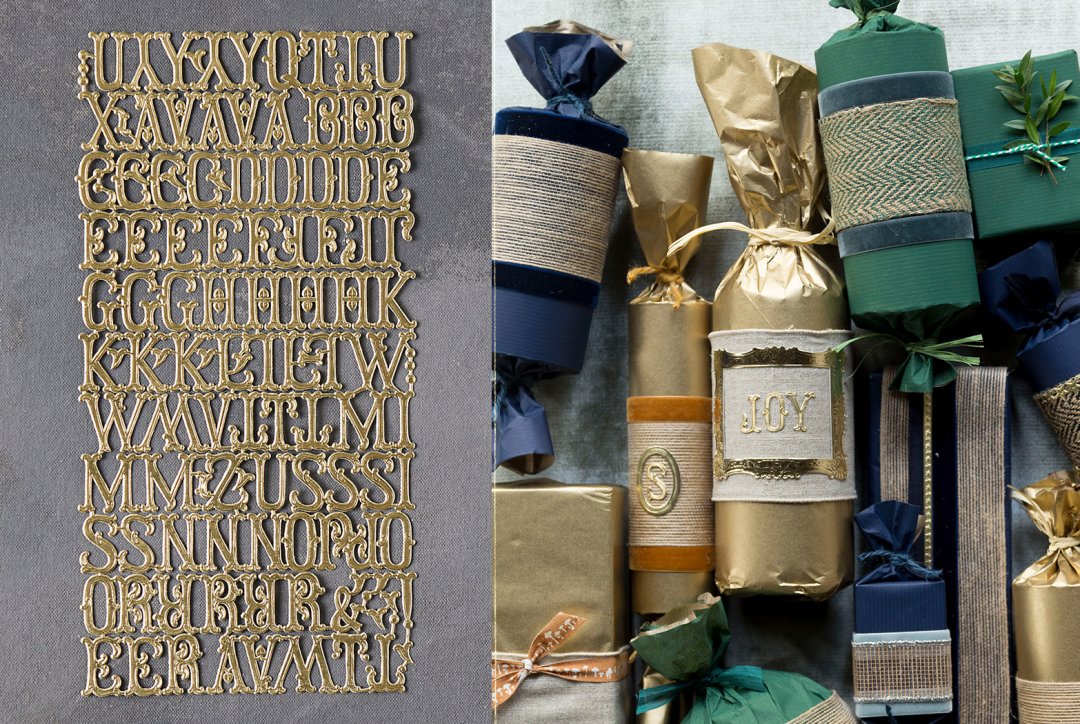 This year, we're adding a touch of gold to holiday packages with a little help from a brand-new collection of gift toppers: Dresden foil. These charming accents are manufactured using centuries-old dies and molds from Germany's Erzgebirge region. Located near Dresden, the area was once the German capital of paper and wood crafts. Each piece, from ornate letters to elegant frames to sparkling stars, features delicate, finely embossed details that catch the glow of holiday lights when placed under the tree. They're our favorite way to accent extra-special packages, cards, and décor this Christmas; read on for a few tips on wrapping with Dresden foil.
1. Attach the foil accents with wood glue. Standard paper glue may not react well with foil.
2. Personalize a package. Use the letter set to create monograms, spell out a name, or add a cheerful message.
3. Use solid paper. Kraft paper in saturated colors allows the intricate details of the Dresden trim to take center stage.
4. Layer with ribbon. Pair foil accents with layered ribbons in contrasting textures, such as a band of wide burlap with a narrow strand of jewel-toned velvet. This technique creates depth and adds color to draw the eye toward the foil toppers.