Design by Terrain: Living Landscape Gifts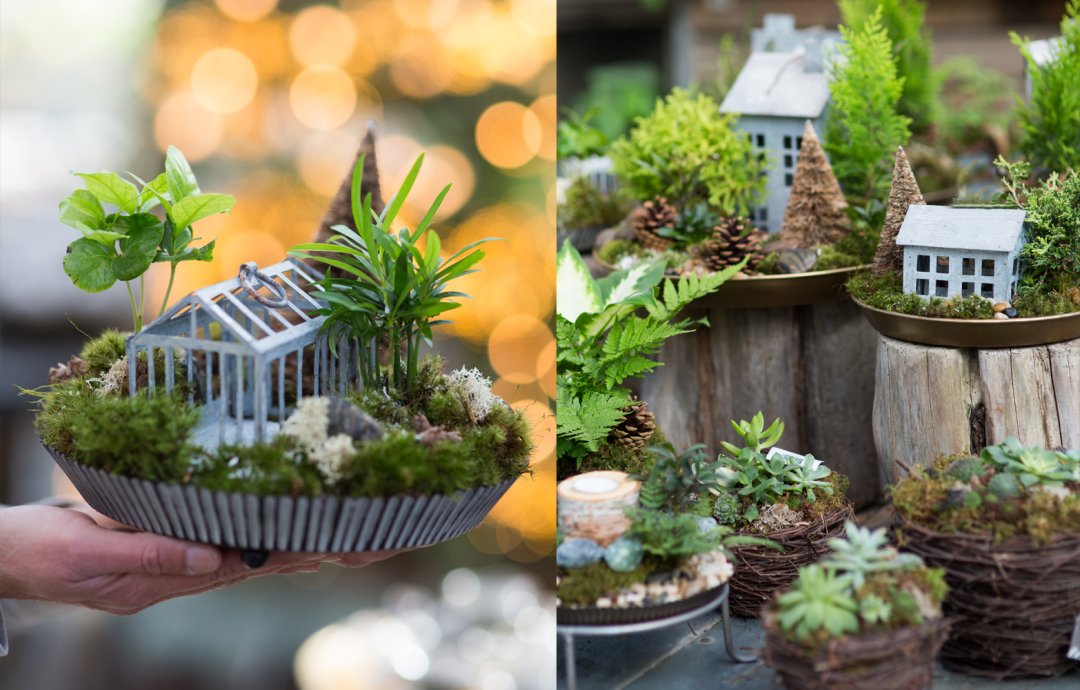 Planted by the talented folks from Design by Terrain, the tiny landscapes above are quickly becoming one of our favorite Christmas presents. A perfect pick for hostesses, teachers, neighbors and friends, our petite plantings will add a touch of green around the house for the holiday season and beyond. Our collection of zinc house lanterns takes center stage in these gift-worthy scenes. Learn how we got the look, below.
Starting with a spacious tray from our Habit + Form collection, our designers created a base of fresh moss and ornamental stones. In the moss, they planted a selection of terrarium-sized foliage plants for a burst of green and added height. A zinc house was tucked among the foliage, along with a nostalgic brush tree. To finish the look, foraged pine cones and contrasting reindeer moss were added as woodland toppers.
I am absolutely in love with the Zinc Houses!! Unfortunately I only got one and now want more! Will you be getting any more this year or is it only a holiday item? I love your website and products!