Cocktails with Gail Simmons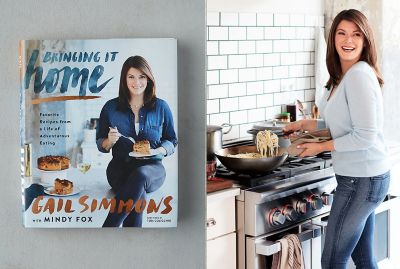 Gail Simmons travels — a lot. From her work on Top Chef that's taken her all over the country to family vacations across the globe, this food writer, television personality, and culinary expert knows her way around a new city's food scene. It's these trips that are the foundation of Gail's cookbook, Bringing It Home, a collection of recipes inspired by her world travels. We were lucky enough to host Gail earlier this year at Styer's to celebrate the book's launch and we're excited to welcome her back - this time at our Westport store - for cocktails, small bites, and a book signing. Ahead of her visit, we caught up with Gail to get her insider's take on everything from picky eaters to New Orleans cuisine. Read on for more!

terrain: Welcome back to terrain, Gail - so happy to have you! We know you travel often, both professionally and for pleasure. What are the home cooked meals you end up craving after a stint away?

Gail: Honestly it's my personal kitchen more than specific foods that I miss the most. I love the pitter patter of my kitchen and the routine of being home - we always love waking up and having long, leisurely mornings cooking eggs and pancakes. I also usually come back inspired from where I've just been and what I'm cooking is derived from those influences!

terrain: Can you give us any tips for getting little ones to be more adventurous eaters? Do you even bother trying to get kids to experiment?

Gail: Oh, I bother! I believe the more time kids spend in the kitchen, the more curious they'll be about trying new foods. I like to get my daughter involved and use ingredients that can be a source of discovery for her. I also think it's important to let kids have ownership over their food. My daughter knows how to make her own smoothies and loves making pancakes, eggs, and salads. I think you want to have children try everything, but also let them use ingredients they're comfortable with.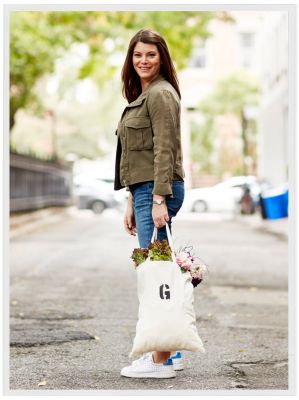 terrain: As a seasoned traveler, you must have a routine when it comes to finding the best food in new cities. Any tips you can share with us?
Gail: I always start by surveying friends and sourcing from magazines and blogs but once I'm there, I always let my wandering guide me. I try not to only adhere to what others have told me to do and try to get a local's perspective. I'll ask people at the hotel, taxi drivers, servers, chefs, bartenders - where do they go? What do they want to eat after work?

terrain: Is there a Top Chef location that's influenced your cooking and tastes more than the others?

Gail: New Orleans has had a significant influence on my cooking for sure - the history, culture, ingredients - have really impacted me. I've spent a lot of time in Spain and more than the food specifically, their way of cooking and reverence of ingredients is something I admire. There are other influences too, for instance, we vacation in Jamaica every winter with friends and we always end up craving specific foods when we get back. I love experimenting with those flavors to relive those warm, happy times in the sun.

terrain: Do you have any suggestions for those of us who may be intimidated by incorporating new ingredients into our cooking after traveling?

Gail: First, don't feel like you have to bring a ton of unusual ingredients into your kitchen. In fact, my book is all about taking simple ingredients that you already have and combining them in ways you haven't tried them before. It's often not about specific ingredients as much as the traditions and flavors you're bringing back. For instance, there was this one noodle dish I tried in Singapore that I was craving once I got back home but one of the ingredients is a very rare citrus that I wasn't going to find. But I tinkered around and realized that combining lime and tangerine was all it took to achieve the same flavors!

Feeling inspired to expand your cooking repertoire? Be sure to stop by when Gail visits us at Westport for drinks and bites from Bringing it Home on Thursday, September 27, at 6pm. Reserve your space here.