Cocktail Recipe Tags for Holiday Hostess Gifts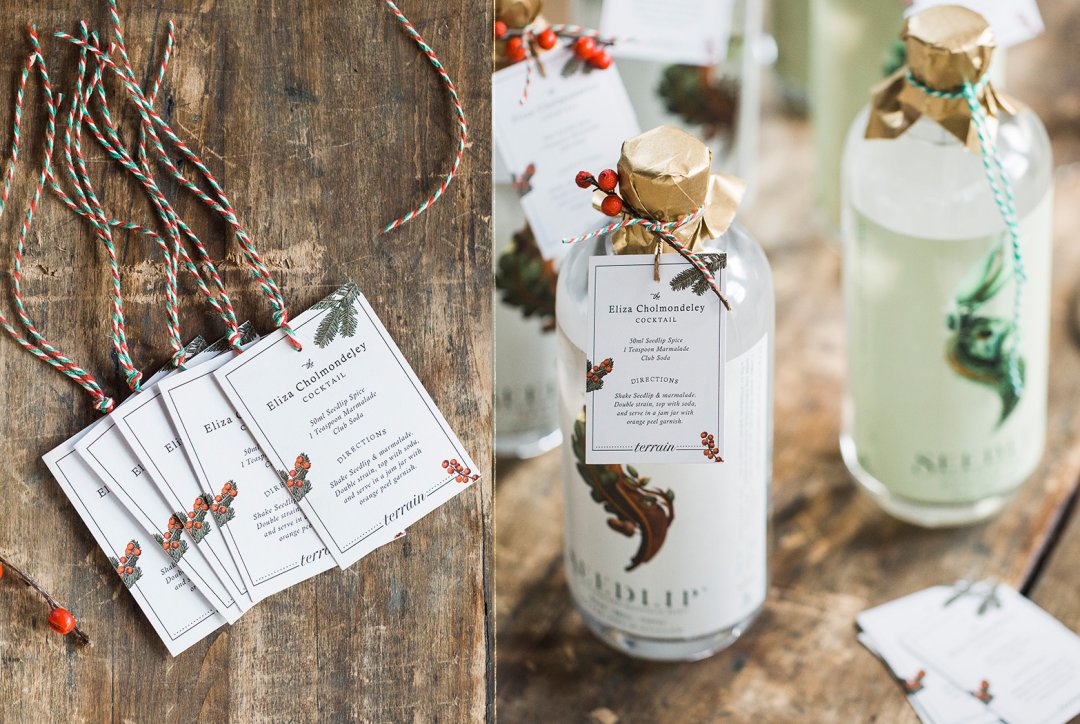 Our favorite hostess gift this holiday season is an intriguing addition to the bar cart: Seedlip non-alcoholic spirits. These unusual mixers bring a refreshing twist to cocktail hour, serving as the inspiration for unique, herbal drinks with no alcohol required. Based on the remedies of 17th century apothecaries, each Seedlip creation is distilled in a copper pot using carefully-sourced botanicals from select farmers and growers. The founder, Ben Branson, carries on his family's 300-year farming tradition in his recipes, which are inspired by techniques from the 1651 text The Art of Distillation.
To transform a bottle of Seedlip Spice into the perfect holiday hostess gift, we created printable gift tags featuring a festive winter drink recipe: the Eliza Cholmondeley cocktail. Flavored with citrusy marmalade and warming spices, this simply shaken sip is named for the author of an English recipe book from 1677, which contains one of the earliest recipes for marmalade. Click on the image below to download a printable PDF of nine tags.
Cheers...don't forget to leave a glass out for Santa.